One of the most charming aspects of cottage living is its natural, simplistic and bare-boned style. Rather than cover the house walls in artifacts, I wanted to showcase the architectural beauty of the salvaged pine boards on their own. The little imperfections and discolorations of the boards create an earthy, distressed look that provides the perfect backdrop to the crisp, white painted furniture.
Nobody wants to stare at a blank wall all day long, which is why wall art is such a crucial step in the decorating process.
Nature is always a good idea, so why not let her do all the work? That's when I thought of a my long lost love affair with birds.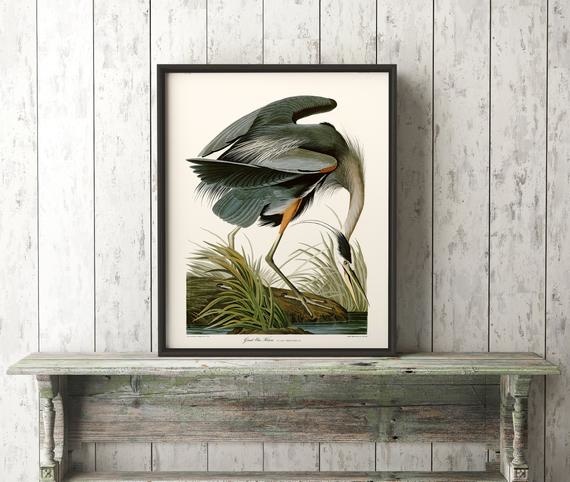 The collection of prints by naturalist and painter John James Audubon was first published as a series in sections between 1827 and 1838.
Audubon wanted to render each bird life-size. With engravings of White Pelicans, Sandhill Cranes, Great Blue Herons and Golden Eagles, that took some doing.
The Field Museum's edition of Audubon's book is known as the Havell Edition, so named for the engravers who worked on it with the artist. Often referred to as the "Double Elephant" folio–double elephant being the largest paper size available for printing at the time–it is the rarest of all editions with only about 120 in existence.
The book is a full three feet tall. It's four volumes combine to weigh well over 100 pounds and one copy was recently sold at auction for 10 million dollars.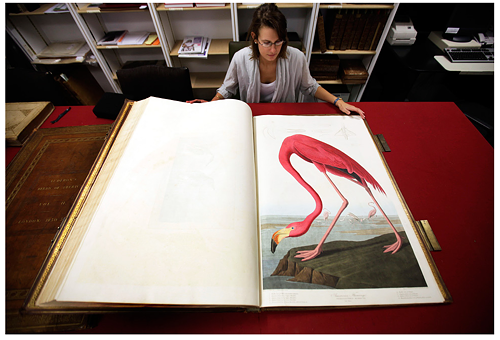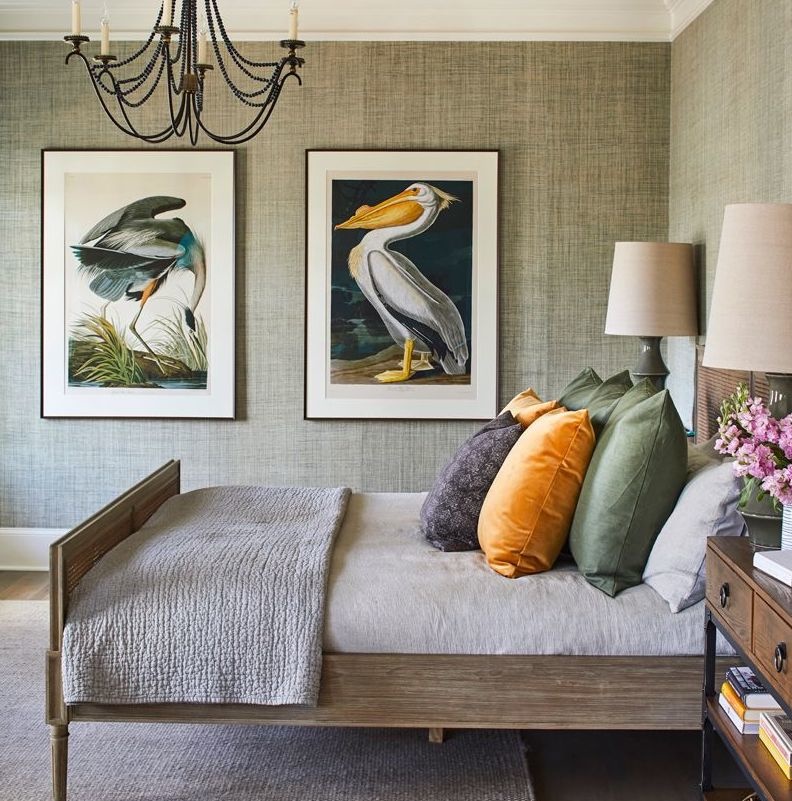 Working long before photography was commonplace, let alone convenient access by road to the wilds where so many of these birds lived, Audubon tracked the species down, often on foot, observing them in their natural settings to produce the uncannily accurate reproductions he achieved.
If you have an art and bird lover in your life and don't have $10 million for your own copy of Birds of America, consider placing your favorites species on the walls of your next cottage or country home design project. They immediately set the mood as a gallery wall.
Our archival prints are fade-proof and come with distressed white or black wooden frames to match any country or beachy décor.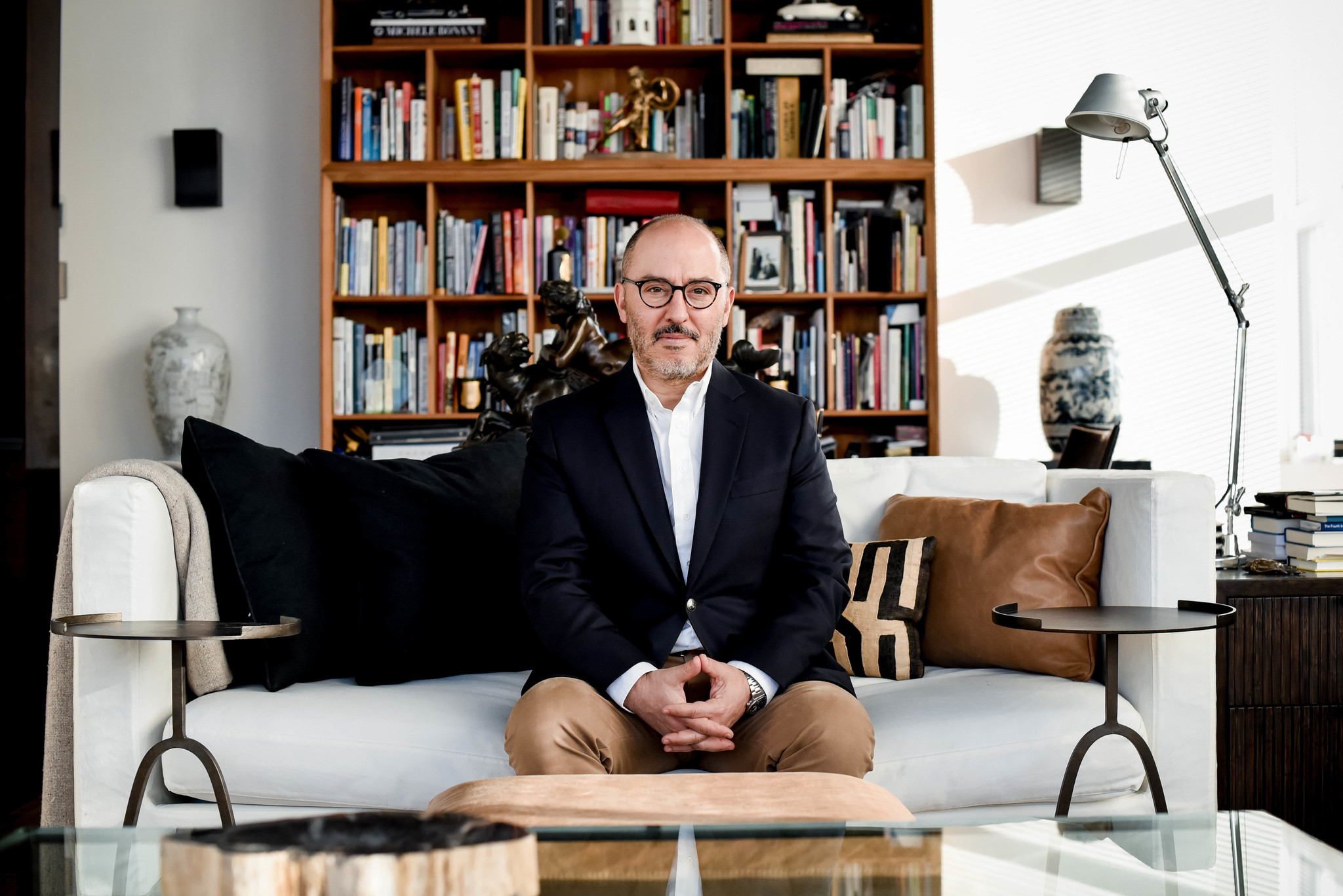 Roy Caro Cohen
The Picturalist