CHOICE
A frame does much more than just protect your picture, it enhances the image itself. Whether you're framing a rare poster, a contemporary print, or a special photograph, it's important you choose a frame that won't detract from the image, but will complement and complete the look. Here's your step-by-step guide to choosing the perfect frame.
The color and finish of the frame is a great way to emphasize the image it contains and to portray your own personal style. Not only can the frame be chosen to match the picture, it can be chosen to match your interior style too. So before you pick your color, take some time to consider the overall look of your space and decide what look you are going for.
The width of the frame should complement the style and size of the artwork within. A wide frame could easily overwhelm a small picture and a narrow frame will not be bold enough for a large picture. Equally a wide frame would suit a graphic and daring print but might detract from a delicate botanical print.
STANDARD FRAMES
We use this type of frame with archival and photographic paper where prints are covered by glass.
MATTE BLACK
This solid, smooth black frame is sleek and stylish - a classic choice for photography and graphic art prints.
MATTE WHITE
Our solid, smooth white finish is perfect for contemporary art and photographic prints with a minimalist look.
NATURAL WOOD
A natural hand finished maple frame is a classic and tasteful choice that works particularly well with paintings by museum masters. Maple also provides a beautiful surround for bright contemporary prints, giving modern pieces a timeless appeal.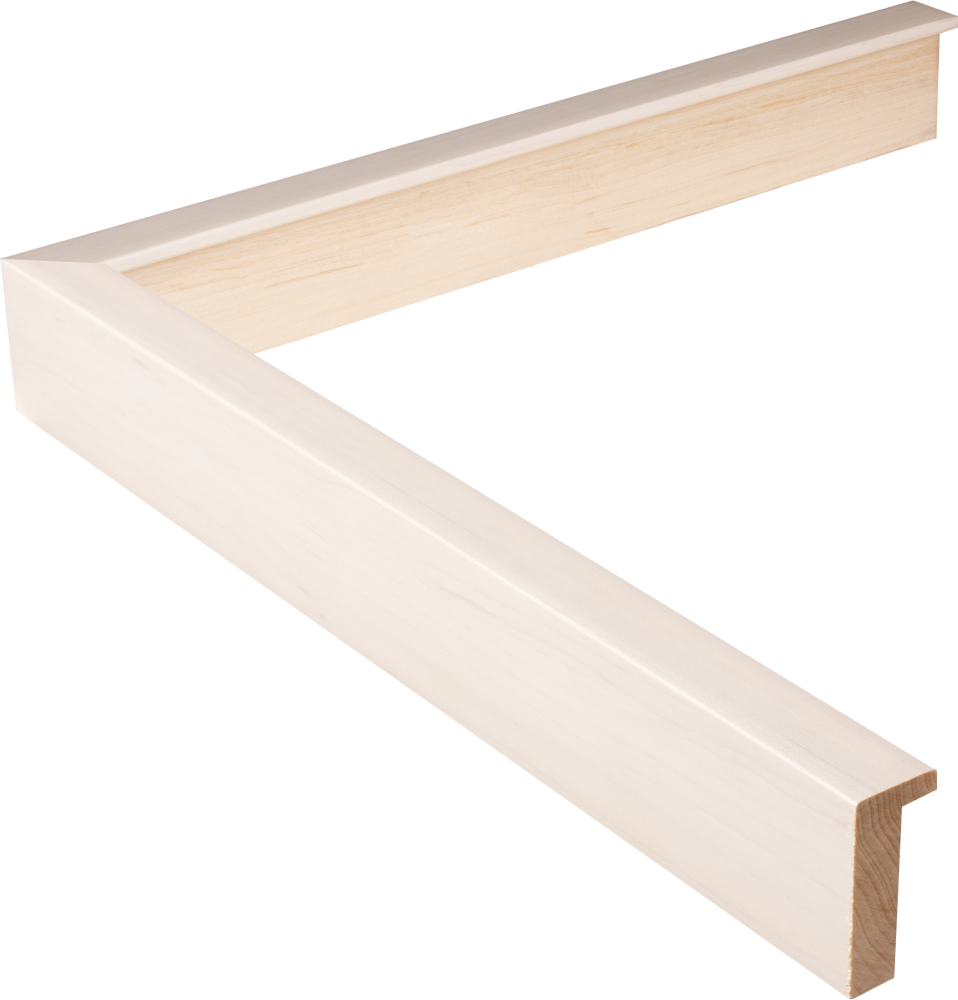 SOFT SILVER
This wooden silver leafed frame showcases a beautiful soft silver finish. Its sharp edges give it the perfect balance, creating a seamless blend of classic and modern.
BLACK AND GOLD LEAF FACE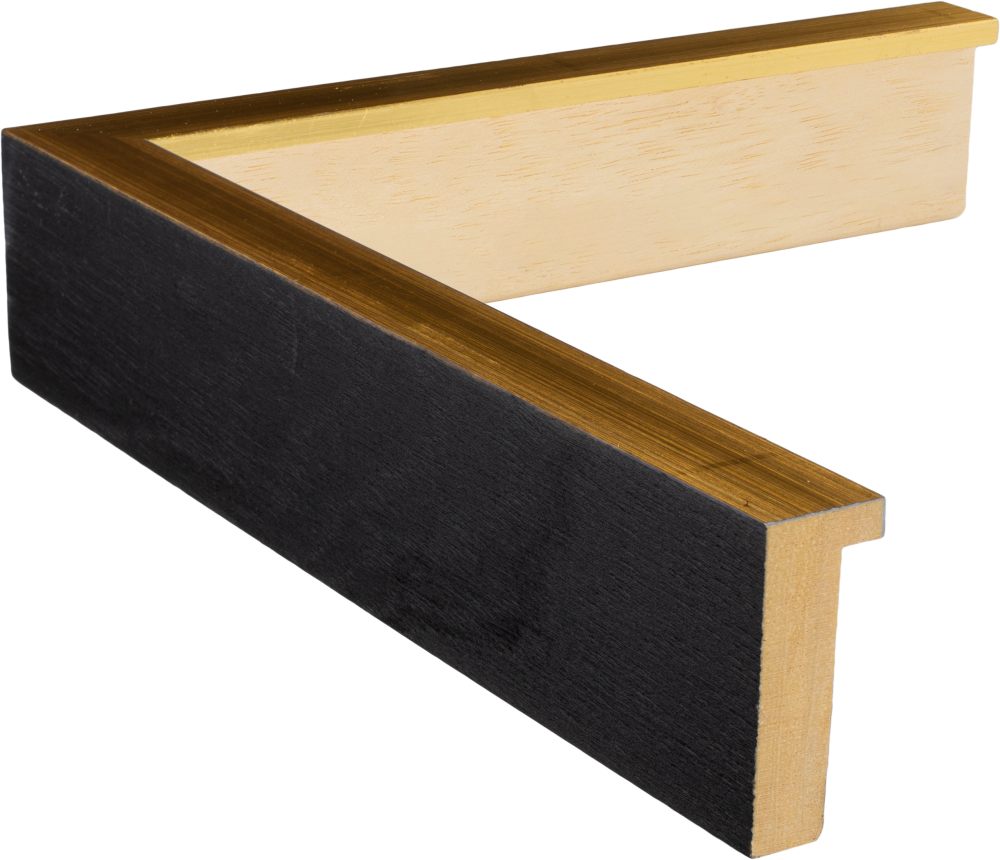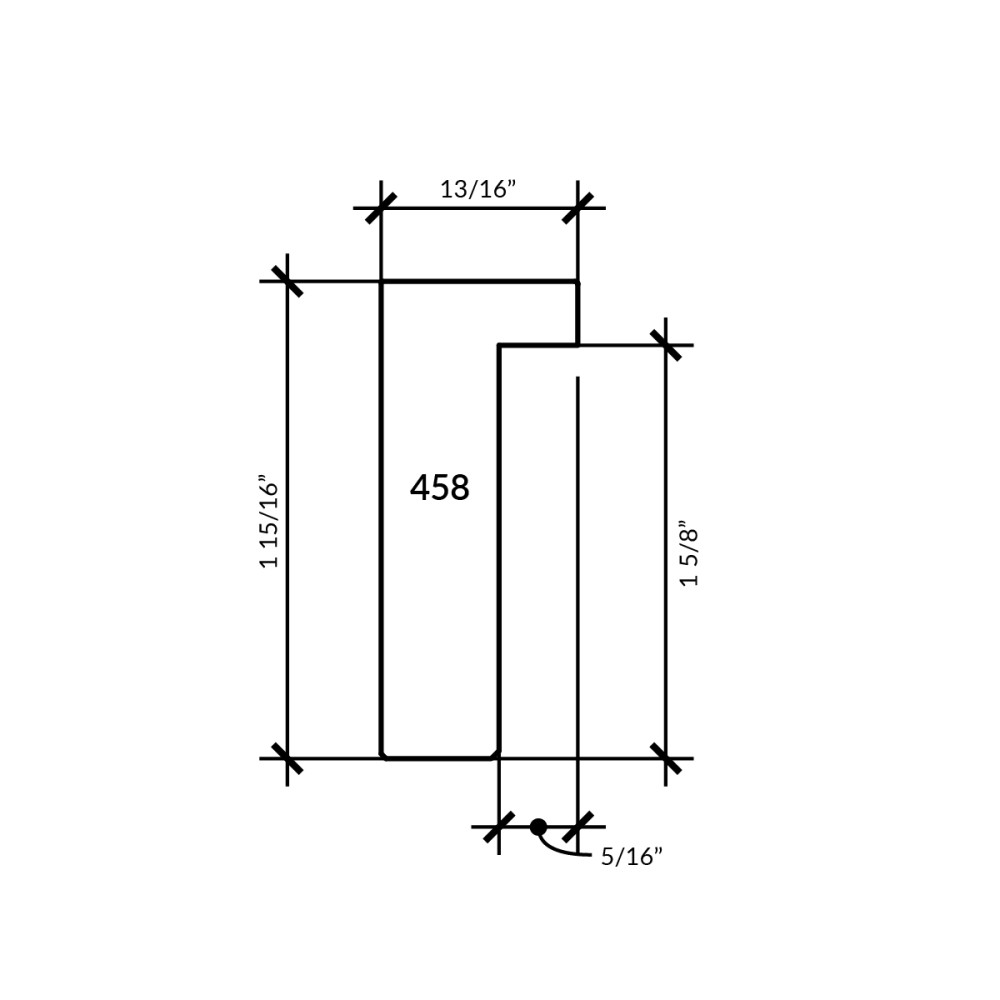 LINEN FILLERS TO OPTIONALLY ADD TO THE PREVIOUS FRAMES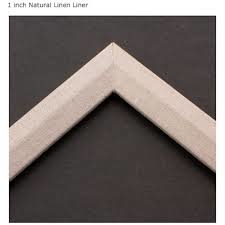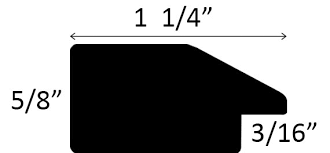 ANTIQUE GOLD LEAF & SILVER LEAF
Gold leaf frames provide a rich museum look that often times serves as a perfect way to integrate the finish of furniture in interior design. We offer frames in gold and in silver that offer a warm metal tone without being too ornate for a perfect classic contemporary look.
BLACK & GOLD EDGE
When only a small gold accent is needed, this slim black wooden frame adds a touch of luxe without being traditional.
METAL FRAMES

This frame has a very contemporary look as the face of the frame is only a quarter inch
so it appears as a skinny frame when looked face to face, but has depth of 1  3/8 inches.
THIN BLACK METAL
THIN BLACK METAL WITH A SILVER FACE
SHADOWBOXES
When used in a Shadowbox style frame, the elements will be placed as in the profile below: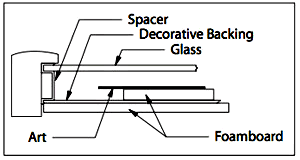 What is a shadowbox?
When a paper print is floated, it is presented in what is currently known a 'Shadowbox'.
The back and the edges of this 'box' are lined with a choice of paper mats in white, off-white or a linen mat with a very discreet texture as our standard. Different colors are available for customized shadowboxes.
A foamboard surface, 2 inches smaller than the print, is placed between the mat and the print, to create a sense of depth and a 'shadow' around the art print.
You have the choice of ordering the edge of the art print torn, also called deckled, or straight.
The following drawing illustrates the different layers of a shadowbox where art prints are raised: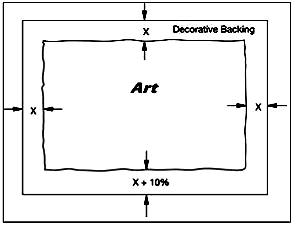 THIN METAL FRAME FOR A SHADOWBOX (1/4 Inch Face)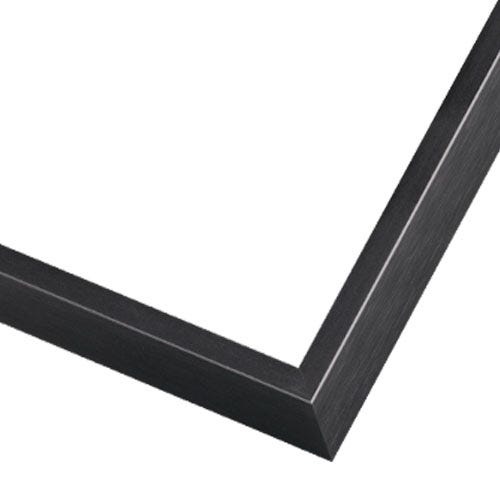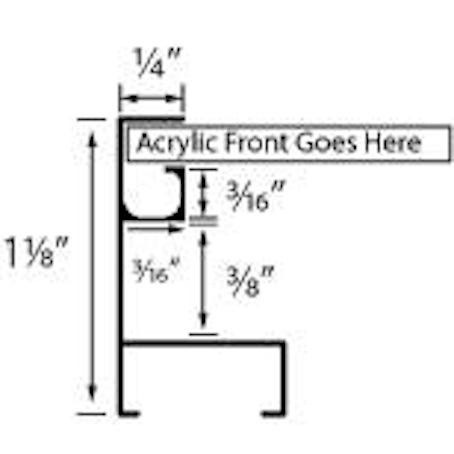 WOODEN FRAMES USED FOR A SHADOWBOX
The following frames are deep and have a face of 1 1/18 inches
They have plenty of depth to house the different layers needed to create the sense of depth, and a raised art print.
When presented as a shadowbox, matching mats are used to line the sides and the back of the 'box' where the raised art print, is placed, on a smaller foamboard.

This is an example of a shadowbox with a gold leaf frame and a deckled edge print
(a linen mat was used in this particular example).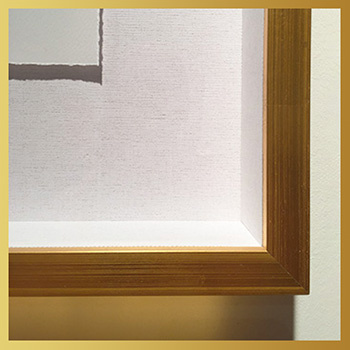 MATTE WHITE
MATTE BLACK
NATURAL WOOD
GOLD LEAF
WARM SILVER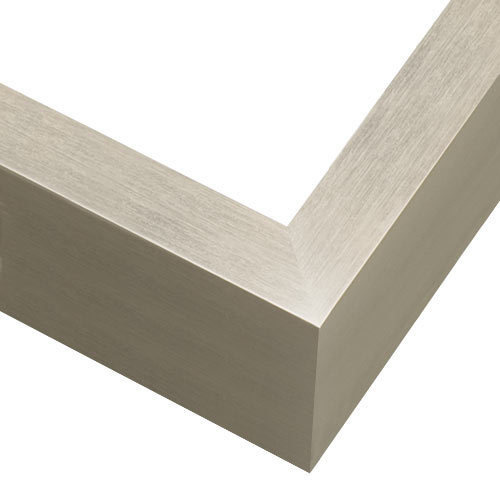 DARK OAK

FLOATER FRAMES
The following frames can be used with canvases, acrylic and metal prints. They are typically framed flush with the artwork and a quarter of an inch gap is left around the artwork, gallery type.
FLOATERS IN SOLID WOOD
Matte Black
Matte White
Natural Wood
FLOATERS IN SOLID WOOD WITH A GOLD LEAF FINISH

*NEW FLOATERS IN SOLID WOOD WITH A METALLIC FACE

When only a metal accent is needed, these frames enhance simple artwork beautifully.
Offered in:
Black and gold
Black and bright silver
Black and soft silver
Walnut and gold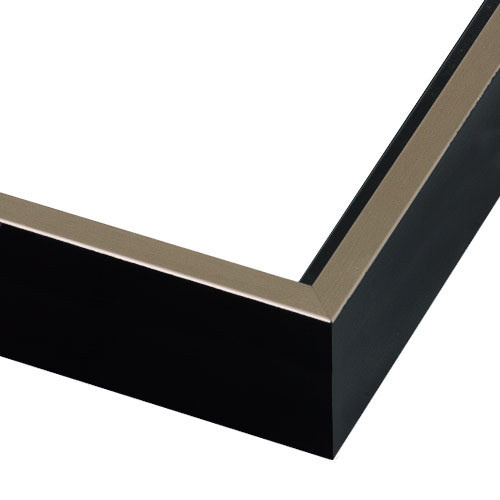 ULTRA SLIM METAL
Our narrowest frame moulding, has an elegant and modern finish. It works best for contemporary artwork or intricate designs. Perfect to just give your artwork a minimal finish look with a low profile. Suits perfectly canvases and acrylic facemount prints.
All black
Black with a gold edge
Black with a silver edge
*NEW BAMBOO SHAPED FRAMES
Be ahead of the trends using these modernist Bamboo frames that match perfectly any decor using rattan or chintz.
Natural bamboo
Black and rust patina
Gold leaf
ACRYLIC FRAMES
SINGLE ACRYLIC GLASS FLOATING PANELS
Typically found in offices and commercial spaces, this sleek, modern design is perfect for a contemporary look. Your choice of print is retro-laminated into a single panel of 1/4 inch thick, UV proof acrylic glass with polished edges. Four metal knobs will keep it floating from your wall. This superior quality product is ideal for a contemporary look. It features a 2 inch clear space between the edge of the frame and the print. You can have your print with or without  a white border. We include a stencil to install the metal knobs on your wall.
MATS AND BORDERS
WITHOUT MAT AND WITHOUT BORDER
Some prints, paintings and photographs look better without a mat or a border. Large vintage travel posters, for example, have a crisp finish when placed directly in a frame. Photographs and photographic prints can also look great straight inside a black or white frame. If you've got a graphic or typographic print and want a polished and contemporary finish, again, opt for a frame without a mat and without border.
WITH A MAT
Mats create a gap between the artwork and the glass which helps prevent damage from condensation or high-gloss prints sticking to the glass. We only use acid-free mount-board, which eliminates the risk of burn – staining of the print due to contaminants leeching from the board. Our mats are also white-core, which means the cut bevel-edge nearest the print remains crisp and white; lesser quality boards quickly discolor. We have a choice of 3 colors mats:
White
Off-White
Black
NEW! Linen Mat
Featuring a distinctive but understated etched surface, this linen mat has the right dose of neutral specs, adding contemporary elegance to any framing design. We use this mat in all the oversize matted photography and artwork, to add interest and depth to the large matted surface. All elements in this mat remain totally neutral and will not interfere with any decor.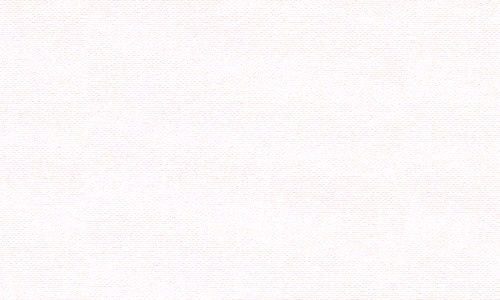 Discover the perfect frame that is right for your artwork and your space by simply using our virtual framing feature. Choose from the drop-down menu the size, frame and mat of the pre-selection made for you and visualize the best combination, You will know it when you see it! You can then take a screenshot an include it in your mood-board to share with your client.
You can now start browsing the art category that best fits your project and choose the suggested frame and mat options.
If a certain frame is not offered on a specific artwork or photography, please send us an email with the selected frame (just drag the image of the corner frame into the email) and we will add it to the selection so you can order it.
If you don't find the frame you need to use in your design project, please send us an email with a photo of the frame you seek and we will research through our suppliers to find the closest match. This might add a few days for the crafting of your pieces but you will get the look you wanted.