UNFRAMED ARCHIVAL PAPER PRINTS
An Archival Art Print is a museum-quality inkjet print, made using a high-resolution digital printer, 12 archival inks, and the highest quality fine-art textured papers at 285 gsm like Hahnemüle, Canson or Legion.
Art Prints: The fine-art-grade textured papers we use for our archival fine art prints are the highest quality, giving our prints the longevity they deserve.

Photography: The paper we use for photography is smooth and archival (archival means that all inks used (also archival) has shown that this type of print will last 100+ years without noticeable color shift.
Often referred to as a "Giclée", the Archival Art Print is the optimal choice for clients who want exceptional image quality and long-term stability.
Archival inks are extremely fine pigment-based inks, that blend visually to create beautiful images with seamless tonal gradations and a very wide color gamut.
Printing with the latest printing technology, we obtain maximum vibrancy, clarity and depth bringing out highlights and shadow details, tonal gradation, crisp, sharp edges, and deep coloring in every type of image.
We offer the choice of straight or deckled edges. Please specify your choice on your order.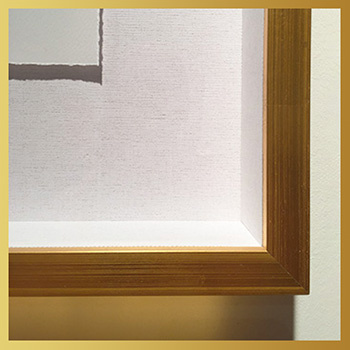 Deckled or Torn Paper Edge
All our unframed prints come a standard 1/4 inch white border for easy framing with a mat or an optional 2 inch white border for a more contemporary look. Select the kind you want on the drop down menu, under the choice of sizes.
Our archival paper prints are typically sent in 48 hours, rolled in a solid tube. We ship them worldwide.