COMPLETE YOUR CORPORATE & HOSPITALITY DESIGN WITH ART & PHOTOGRAPHY
Our custom wall art will add personality to your walls. Whether you are looking to greet new clients, inspire your employees, or promote your brand, let our high-quality canvas prints and framed prints tell your brand story on the walls.
We work with our corporate clients as well as interior designers to provide a time-saving and comprehensive fine art. 
Art in a hotel - especially permanent art - is more susceptible to damage and theft than in galleries or museums. When curating art in a hotel, take care to select works made of durable materials or art that can be protected with quality framing. It's important to consider the level of maintenance needed for each artwork and to communicate these details to the hotel staff. When installing frames, we recommend security hangers, which lock securely to the wall and reduce risk of damage, crooked frames, and theft.
Each hotel brand has a story and the art experience should enhance it. As in more traditional art curating, we begin a project by conceptualizing the "exhibition", using the brand story to guide the design. The selected program should create an interesting dialogue between the hotel, its audience, and the art and decor on display.
A hotel's architecture, interior design, and art experience can elevate a guest or visitor's sense of style. Well-integrated art enhances the comfort and intimacy of a hotel setting while also enlivening the space. Design the layout to allow for well-timed pops of color or shapes that aid the flow of the experience.
The Picturalist offers an unparalleled selection of over 800 artworks from artists from all over the world, including paintings and photography for office and hotel applications.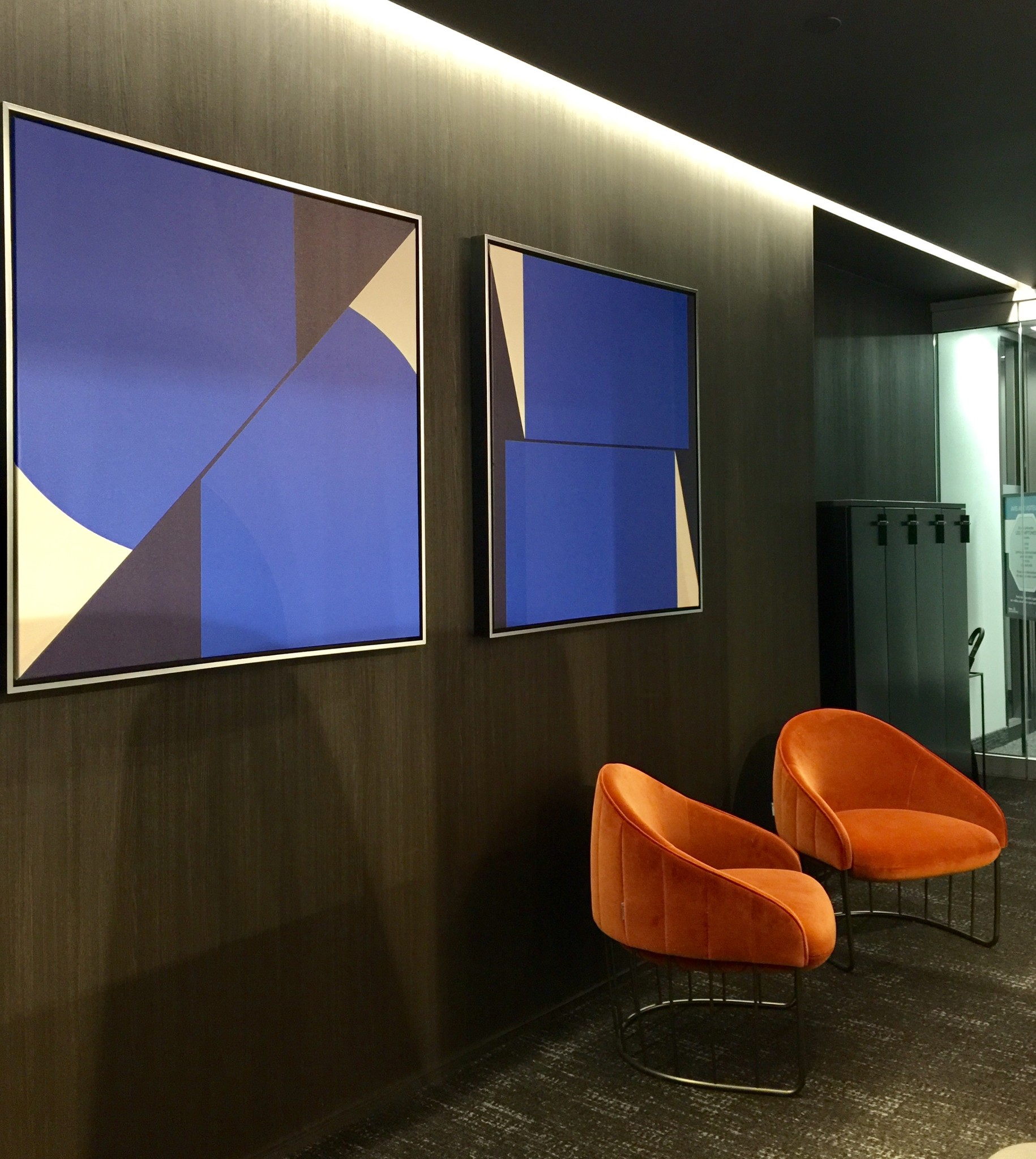 Most importantly, the art you choose should make you feel good about the space you work in. Pick art that's motivating, inspiring, and uplifting — you'll see that it will positively affect your productivity and focus.
In order to achieve a cohesive look, you can match your office decor and wall art to the interior design of your office space. In general, offices have simple and clean interiors, which give you plenty of creative freedom when personalizing your own space. Keeping in mind the design aesthetic of your office can spark inspiration when picking out personal art and decor elements.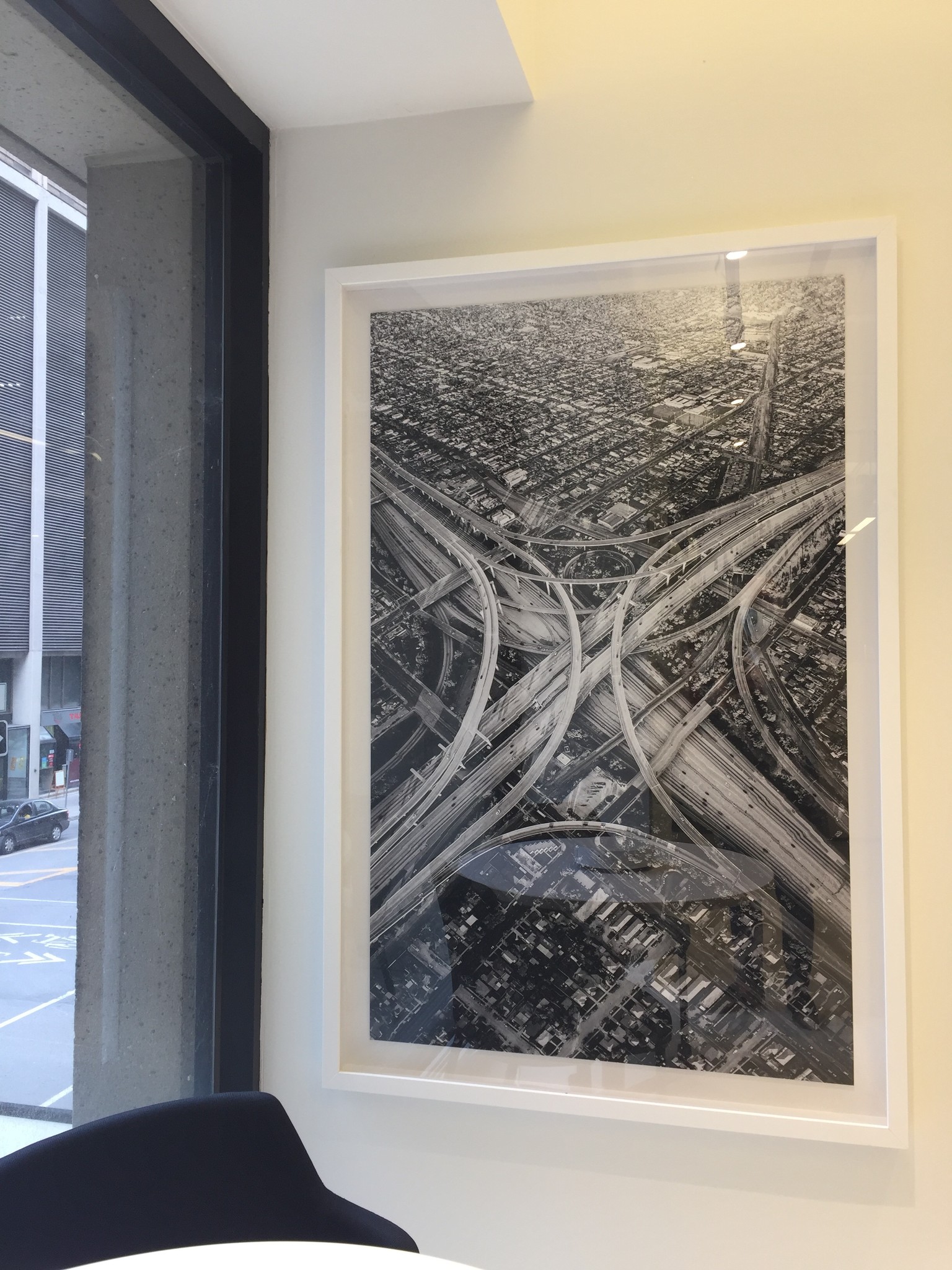 Modern interior design is one of the most commonly used styles in office spaces. It evolved in the early to mid 20th century and is characterized by its metal, glass, and chrome surfaces and features. Modern office decor is kept minimal and focuses mainly on art. Similar to the modern office design, contemporary offices are characterized by their simplicity, although this style has softer features. Ideal decor elements for contemporary spaces are large, framed canvas wall art, floated archival papers, facemount acrylics or metallic framed art prints.
A larger space allows for more elaborate decoration. Hanging a large panoramic print of your favorite skyline or landscape instantly adds charm and serenity to a space.
Thoughtfully decorated offices can have a positive impact on your motivation and overall mood. Comfortable furniture, plenty of light, a few touches of green, and room to add personalized wall decor are key elements in creating a work environment that you don't mind spending all day in. Regardless of interior design style, taste, and office size, there is always a little room for personalized home office decor. Here are some of our favorite office decor resources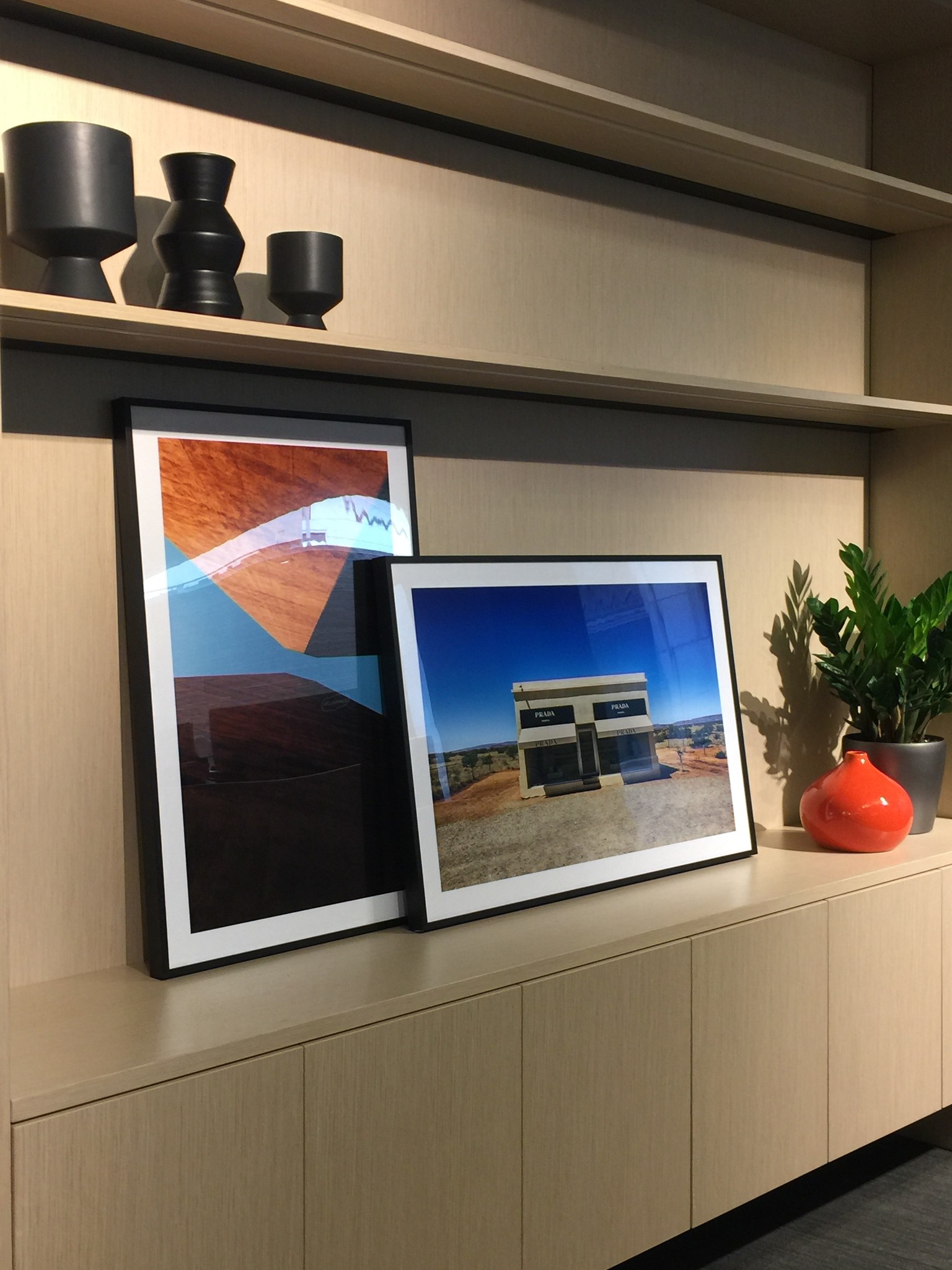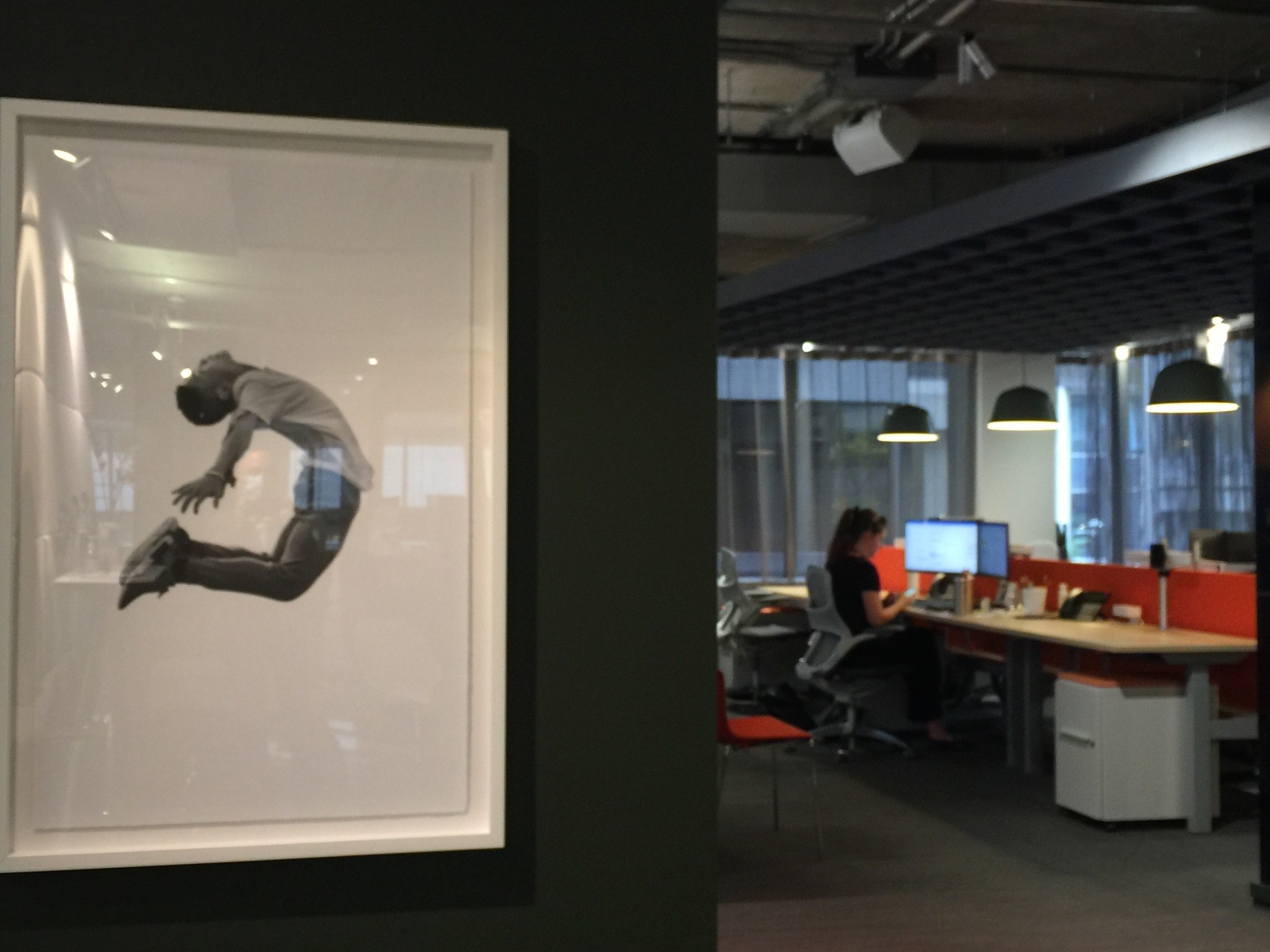 THE WORKSPACE AFTER COVID
The physical office is here to stay. Office culture will remain an integral part of the employee experience for most companies in the future after COVID. It will focus on what is truly essential. Shared offices, online conference platforms, and digital presentations, are going to be hot commodities.
Offices will undoubtedly transform in the near and distant future. Heads-down work will happen at home and the physical workplace becomes a place to connect with others, leading to increased social space, amenities, and conference rooms.
Designers will specify materials that are non-porous, easy to clean, and reduce the likelihood of infection. Both home and physical workplace will become more similar in the way they look. One thing we can count on: There will be a lot of innovation in our industry as a result.