With the general perceptions of a man cave in mind, there are plenty of ways to make a home or loft hideaway both traditionally cool and full of style. Find below brilliant art and photography prints that will turn masculine spaces overflow with great design.
DESIGNING A MODERN MASCULINE DECOR
There's a good chance the first interior decorator was a guy, scratching pictures of a glorious hunt on the wall of his cave, trying to show off for his friends.
Masculine spaces are often a mix of textures, with an emphasis on hard, rough, or weathered surfaces. Natural materials such as dark stone and unfinished wood are always the obvious choices for creating a space with a rough-hewn, masculine feel. Brick walls are another perfect fit, adding color as well as texture.
Neutral palettes such as black, grey and white work well in any masculine space. And, given the tendency toward darker tones, pops of color are an important way to break up color blocks. For this role, warm metallics like gold, brass or bronze are always a good way to go.
Art is the perfect finishing touch to any space, and masculine spaces are no exception. Art is one of the easiest ways to add spots of bright color to a moody or neutral space. Gallery walls combining multiple pieces will create eye-catching statement walls while offering opportunities to include other non-traditional wall art. Black and white photography is also a fantastic possibility for spaces with a quieter, more reflective feel.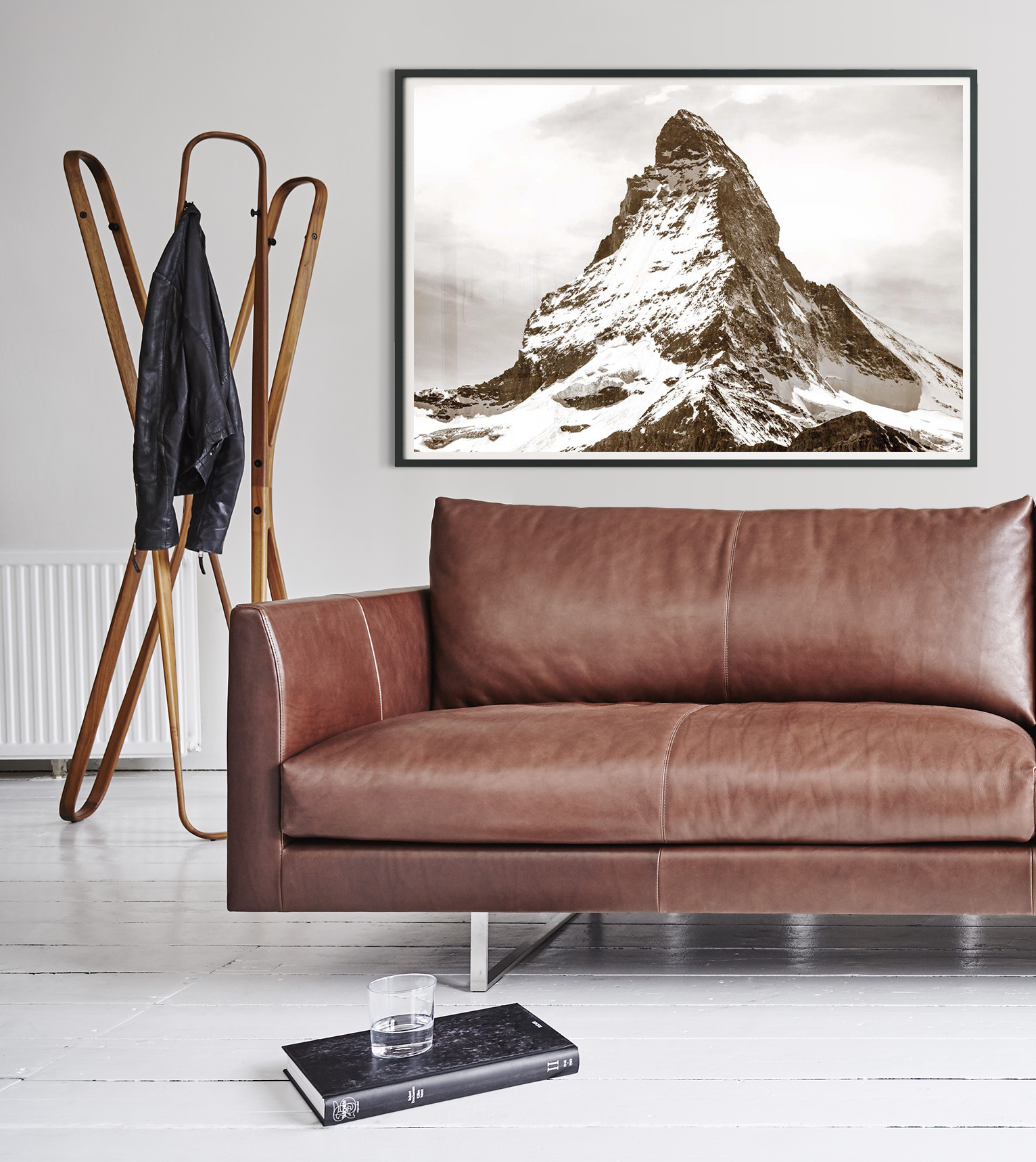 You can look for ways to connect art to a masculine decor. Using our art pieces to pick up and echo the patterns and colors found in your rugs and textiles is a way to create a nuanced, layered look that will add depth to your man-centered room.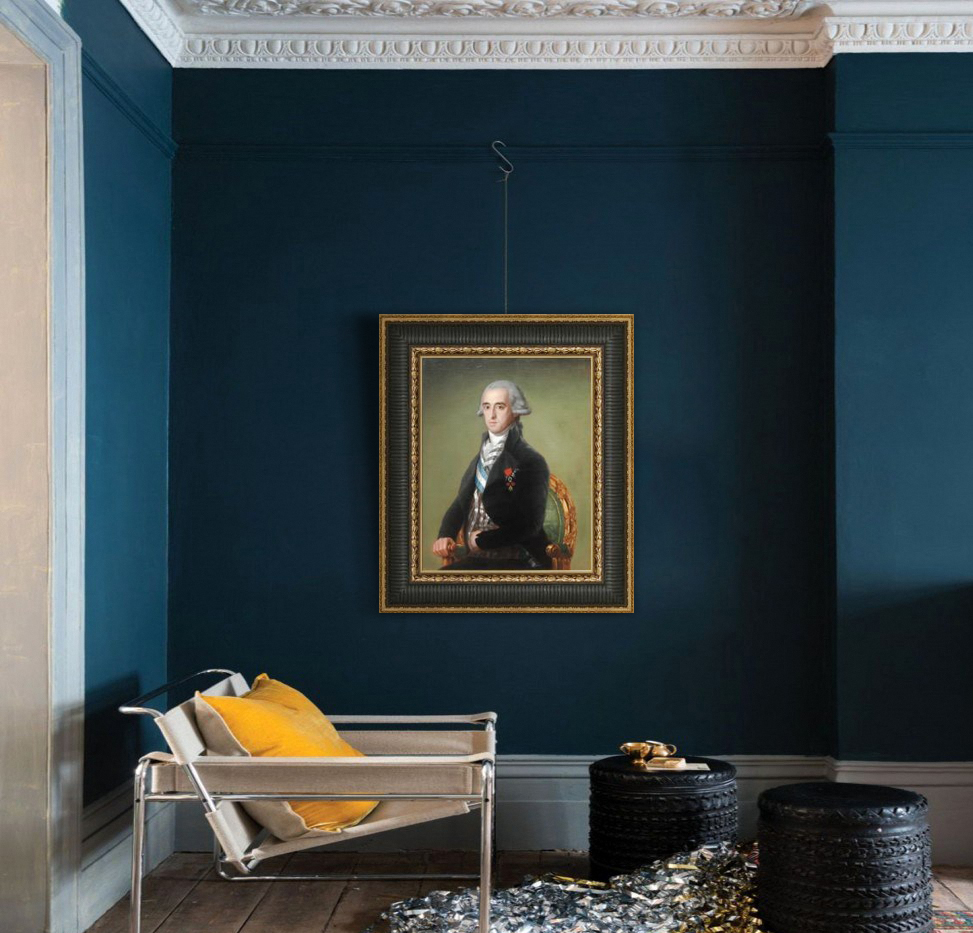 Just because the room you're decorating is designed to suit a man's tastes, that doesn't mean that your accessories options are limited. Look for pieces that add to the texture of the room, such as stoneware, statues, or pottery. Books are another great choice, particularly older works with interesting or vintage hardcover bindings.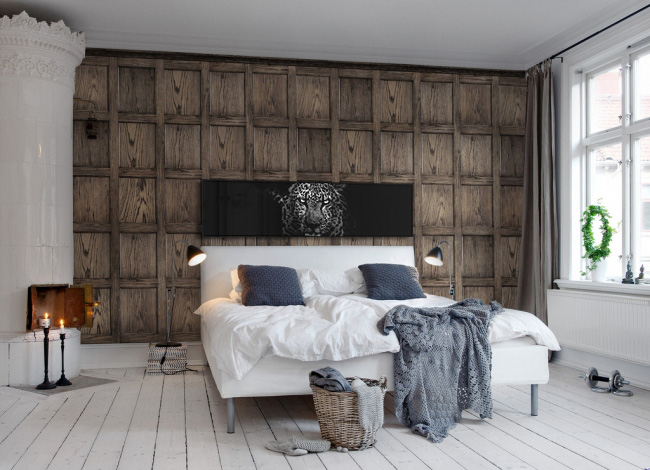 We are presenting ideas to suit a man's tastes with pieces that add to the texture of the room and can inspire you create the best manly design.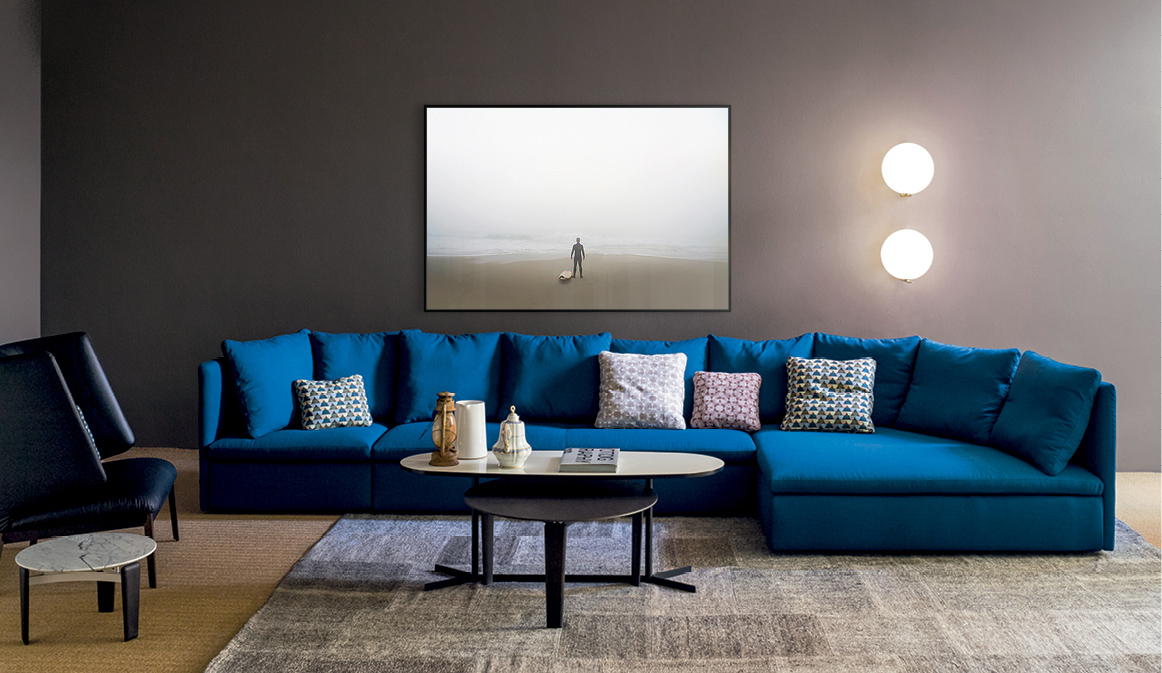 Promote the idea that style is not emasculating, and that good taste, and good design, make a gentleman's life, more enjoyable.
Click here to view our special section on 'Man Cave" oriented artwork.
Please feel free to call or email me directly if you need any additional info. It will be my pleasure to personally answer.


Roy Caro Cohen
The Picturalist
info@the picturalist.com
1-833-742-8872