First referenced as early as the mid-1950s, this design movement, characterized by its simple marriage of clean lines and gentle curves, really gained traction much later on, starting in the 1980s. Almost 40 years on, it came back again as a trend in 2010 and it's still going strong and seen in residential and commercial properties all over the world today. At The Picturalist, we offer a large variety of Mid-Century Modern inspired art and photography, to help you find the piece that will complete your room design.
FINDING ART FOR THE PERFECT MID-CENTURY MODERN LOOK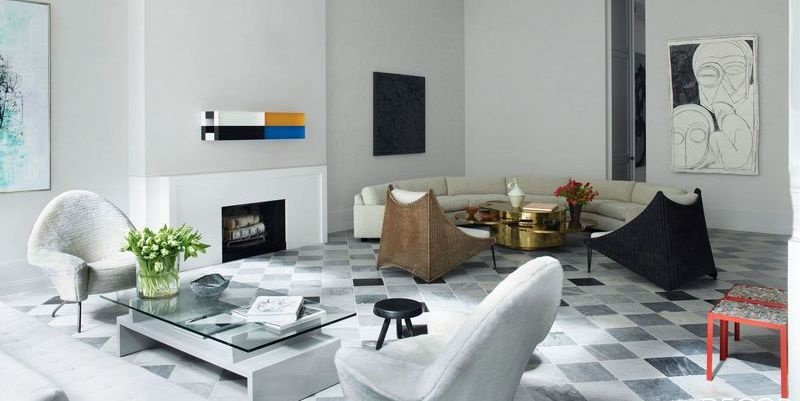 Designers Kevin Roberts and Timothy Haynes,mid-century-living Photo by Simon Upton
Click on photo to see our art suggestion to recreate this room
Top of Mantel - Right of Sofa


If you have an interest in architecture and interior design, the mid-century modern renaissance hasn't escaped you. It's everywhere, but why is this era so important now? There are a lot of reasons, and most of them are fairly sound.
Mid-century design is still popular because it still works. If you dine in a contemporary restaurant tonight, there's a good chance you'll be seated in a chair that was designed in the 1950s—whether it is an Eames, Bertoia, Cherner, or my favourite, Saarinen. 
Art objects created during this period were also as distinctive as the furniture deemed Mid-Century Modern. At the higher end of the design market, we see the interest in mid-century furniture running parallel to the market's taste for contemporary art, so you have a larger choice when it comes to finding art pieces.
Simplicity is important now, excess in almost any form looks and feels over the top. So while a good, vintage sofa might still set you back a few years, its lines won't overpower any room.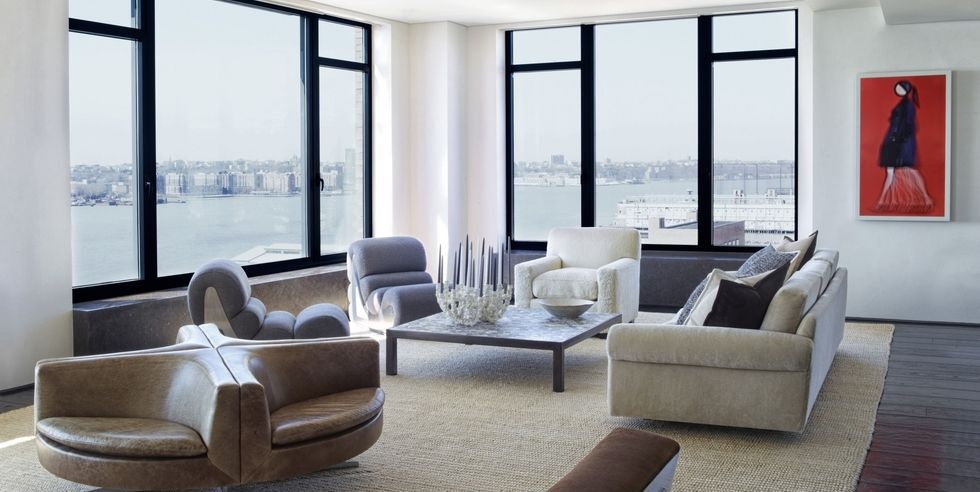 West Village Living room. Photo by Simon Upton
Click to see our art suggestion to recreate this room

Finding art to complement these interiors can be tricky. Helping designers while owning a high end furniture store, taught me the following: you can buy original oil paintings from that era and recreate a strict original faithful mid-century room. In my experience, most clients want a mid-century themed decor, but they don't want a copy of Matisse's apartment. They want the curvy, spindly look in a contemporary setting. They want a revised 2109 version of the 50's and 60's.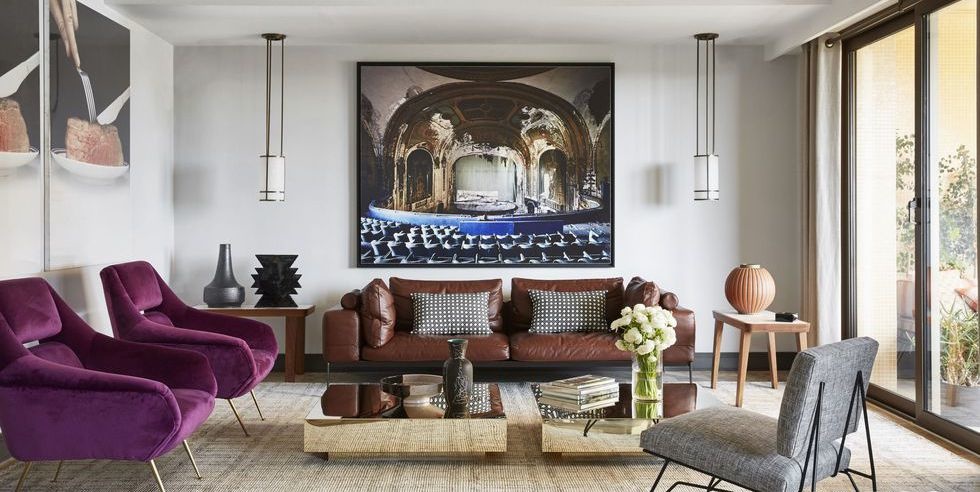 Montecarlo Apartment by Emil Humbert & Christophe Poyet. Photo by William Waldron
Click to see our art suggestion to recreate this room


Relaxed Mid-Century Modern Photo by William Waldron
Click to see our art suggestion to recreate this room


A Mid-Century interior is a lot of fun to design. It helps that there is also a lot of art out there - especially on our site - to help you complete the style, create maximum impact and transform your space.  Inspired by the designs shown in the pictures below, I am taking the liberty of proposing alternative pieces you will find in our offer that can recreate a similar feel: Click on the pictures to uncover the pieces we propose from our collection.
WHY IS THE PICTURALIST DISTINCTIVE?

We make your designer life easy by offering a large collection of styles and artists, you can browse and order from your desk. The Picturalist offers high-end, custom framing options shipped directly to your door. Our process is short, we ship in 4 to 7 business days and delivery is about 2 or 3 days in North America. Your prints are crafted using the highest quality framing materials.  We offer a number of frame colors and finishes to match the style of your design. All our frames are high quality and solid to ensure picture-perfect deliveries.
The Picturalist is committed to supporting emerging artists through our mission to bring their work to a larger audiences and increase their exposure. We proudly do all our printing and framing in the USA with environmentally friendly materials and top quality archival paper, canvas and inks.
As always, if you have any questions, please feel free to reach out to us.
It will be my pleasure to personally answer your questions.


Roy Caro Cohen
The Picturalist
info@the picturalist.com
1-833-742-8872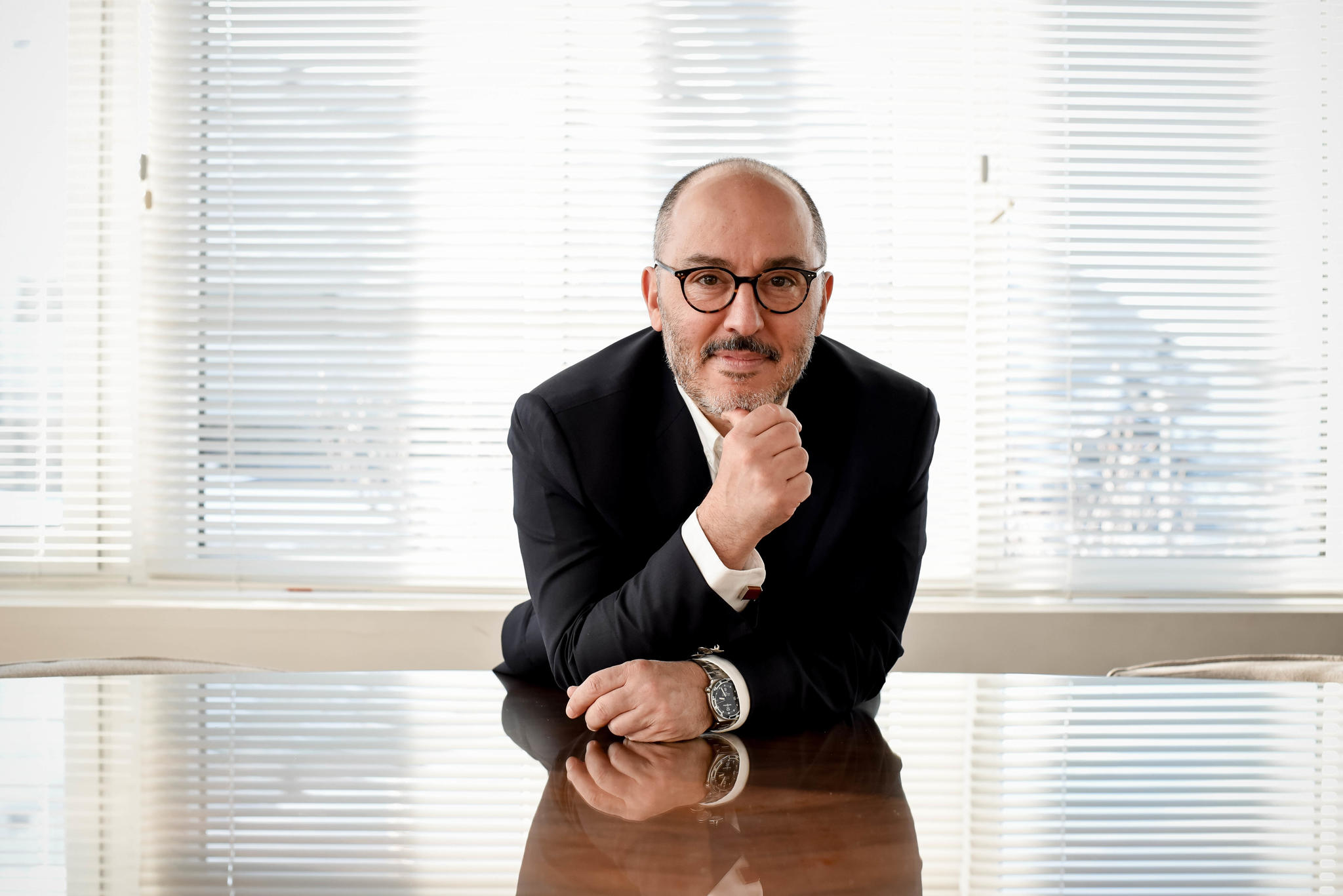 When you've completed a design for a client, you need art and you need it yesterday. The Picturalist has that covered.
Interior designers and showrooms can choose from hundreds of contemporary images specifying the perfect frame to accent their clients style. In today's instagramable world, The Picturalist delivers quickly to his followers. We know interior design projects need the perfect artwork to complete the look, so The Picturalist guarantees delivery within a week. Browse our website and add images to your decor ideas.