Shop our collection of coastal-themed beach photography and vintage prints on The Picturalist. Our selection includes ocean and beach landscapes, nautical and coastal decor, and wall art perfect for any seaside lover's home. Find your perfect piece of beach wall decor today.
A beach vacation home is a great place to escape the hustle and bustle of daily life and relax with friends and family. One way to create a relaxing atmosphere is to decorate with framed photography of surf scenes, underwater vegetation, or people enjoying a day at the beach. These types of images can transport you back to your last beach vacation or inspire you to plan your next one. Here are some tips for decorating your beach vacation home with photography.
Choose Your Images
The first step in decorating your beach vacation home with photography is to choose your images. Look for images that capture the essence of the beach, such as crashing waves, colorful sunsets, and happy beachgoers. Consider selecting a mix of images, including surf scenes, underwater shots, and images of people enjoying the beach.
Select Your Frames
Once you've chosen your images, it's time to select your frames. Consider frames that complement the colors and style of your vacation home. If you have a more modern home, consider sleek frames with clean lines. If your home has a more traditional style, consider ornate frames with decorative details. Wood frames can add a natural touch that complements the beach theme.
Arrange Your Photos
Now that you have your images and frames, it's time to arrange your photos. Consider creating a gallery wall with a mix of large and small frames, or creating a statement piece with one large image. You can also mix in other beach-themed decor, such as seashells or driftwood, to create a cohesive look.
Hang Your Photos
Finally, it's time to hang your photos. Consider the placement of your photos and how they will interact with the rest of your decor. You can create a focal point by hanging a large image above a sofa or bed, or create a gallery wall above a console table. Be sure to use a level and measure before you start hanging your frames to ensure a professional look.
In conclusion, decorating a beach vacation home with framed photography of surf scenes, underwater vegetation, or people enjoying a day at the beach is a great way to create a relaxing atmosphere. By selecting your images, frames, arranging your photos, and hanging them with care, you can create a beautiful beach-themed decor that will transport you back to your favorite vacation memories.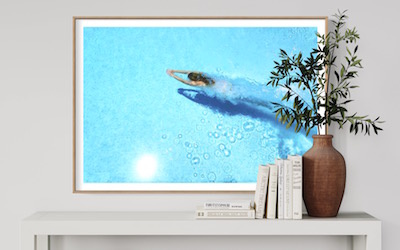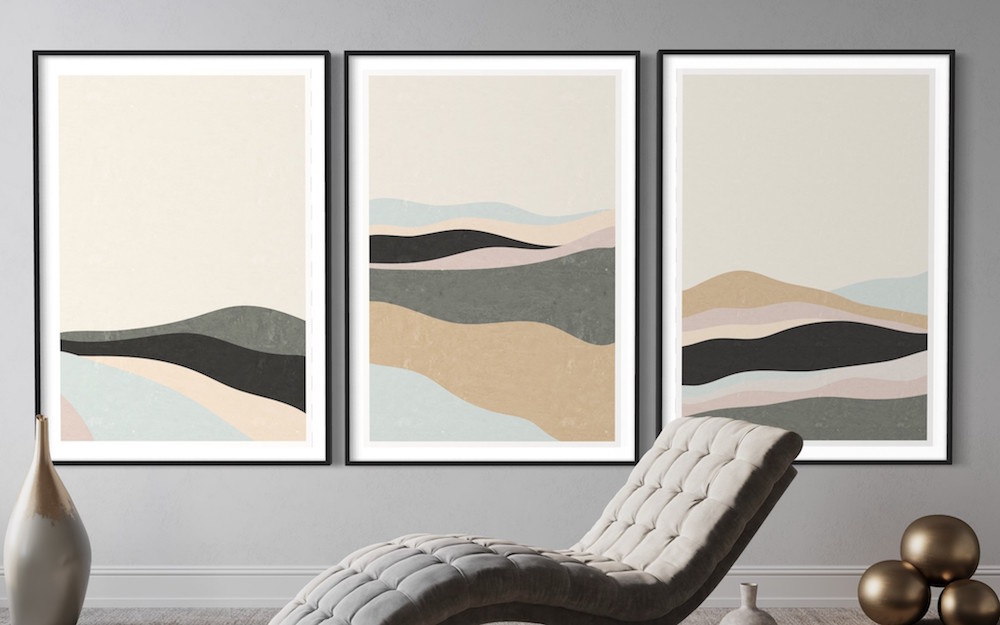 Landscapes and seascapes offer the photographer some of the most remarkable opportunities for capturing dramatic and dynamic pictures. With all the elements of land, tide, sky and weather at work, the coast is a continually changing environment that requires both skill and planning to capture at its best.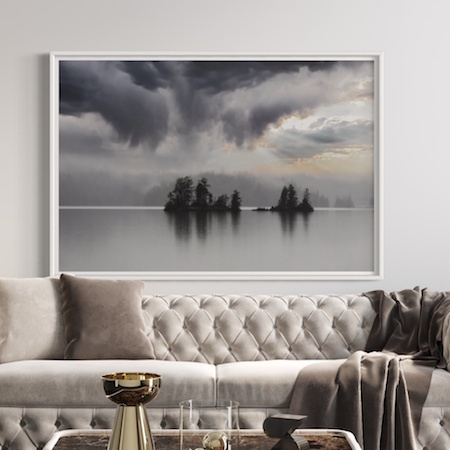 From ships to lighthouses and underwater photography to impactful images of horses swimming, The Picturalist offers options to design and decorate with beach photography framed art prints you will love. Cover your walls with artwork and trending designs from independent artists worldwide.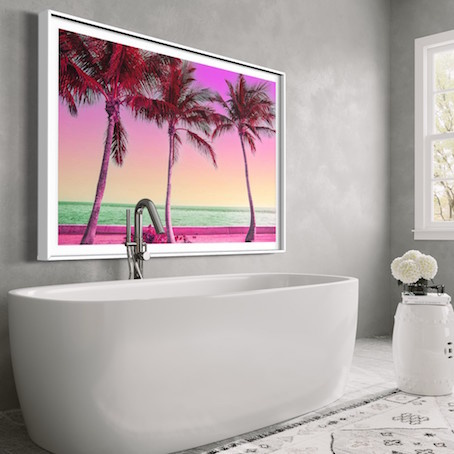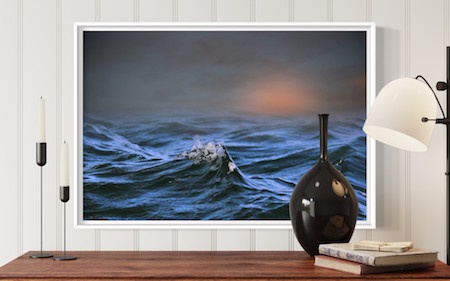 Whether you are working on projects in Florida, Cape Cod, The Hamptons or the sunny beaches of the Caribbean, seaside living will never go out of style.
Enhance your coastal home decor with beautiful framed photography prints. Browse our online selection of affordable beach themed wall art and nautical prints.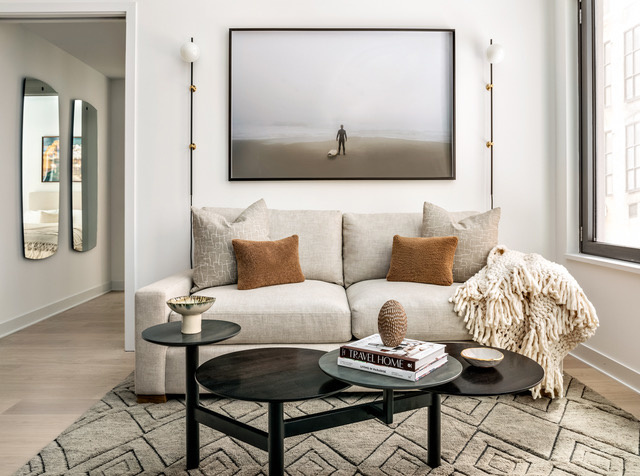 From an oceanfront pied-à-terre in Florida, to a simple seaside retreat, these images are sure to inspire wanderlust lovers everywhere.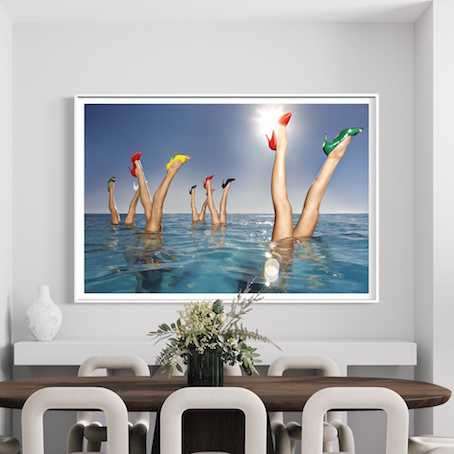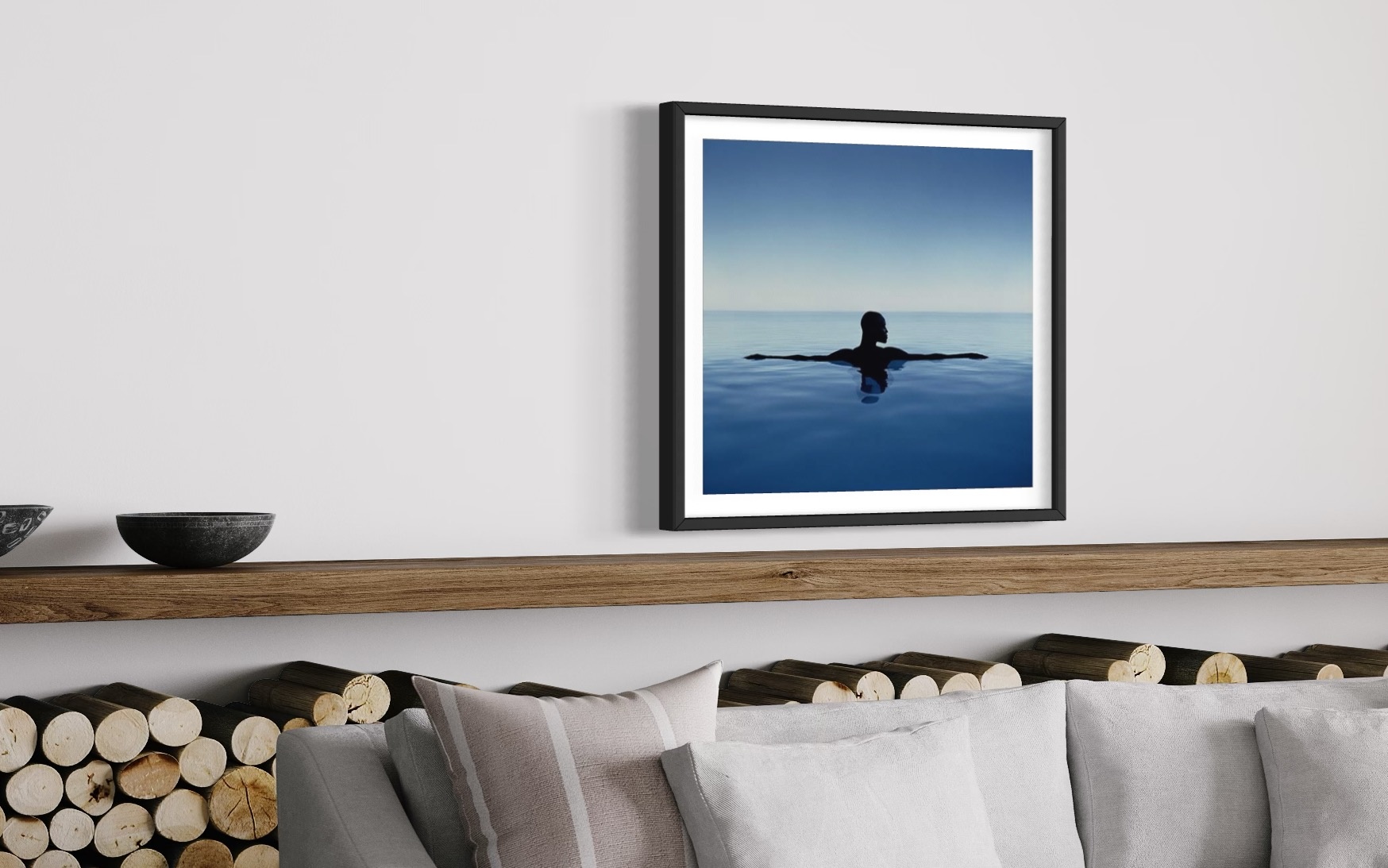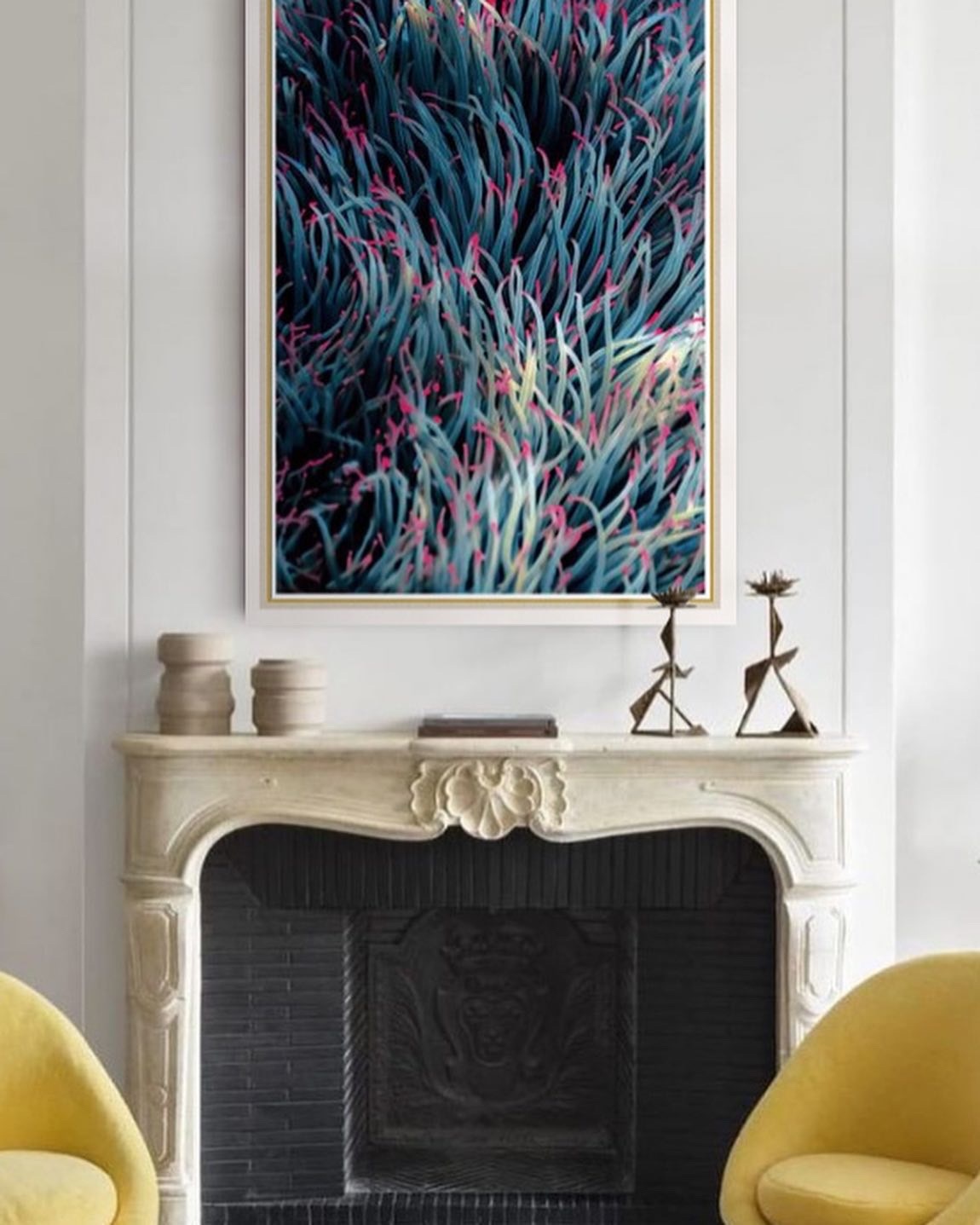 When you've completed a design for a client, you need art and you need it yesterday. The Picturalist has that covered.
Interior designers and showrooms can choose from hundreds of contemporary images specifying the perfect frame to accent their clients style. In today's instagramable world, The Picturalist delivers quickly to his followers. We know interior design projects need the perfect artwork to complete the look, so The Picturalist guarantees delivery within a week. Browse our website and add images to your decor ideas.

Roy Caro Cohen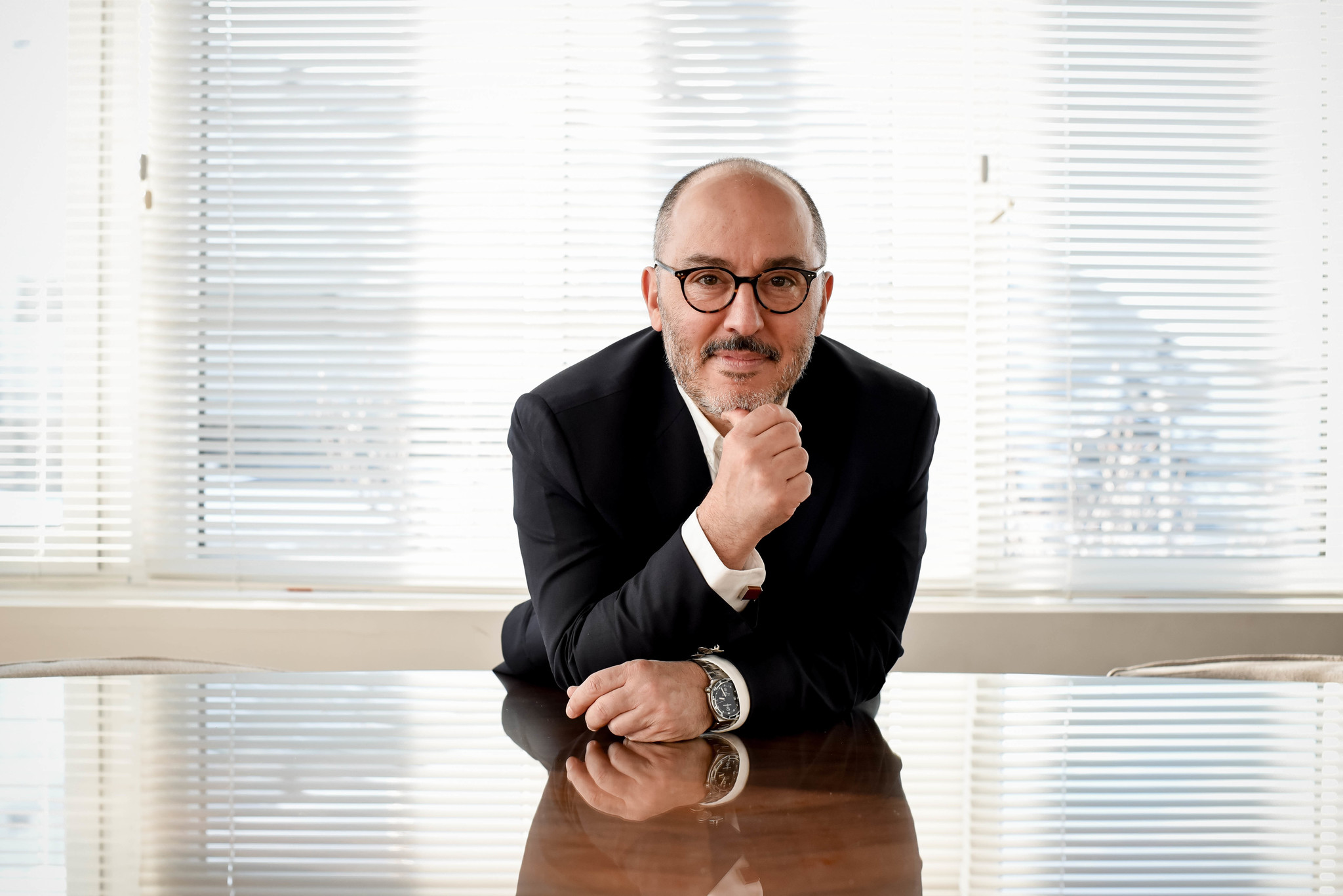 BROWSE OUR COASTAL SECTION