Posted on
Posted in HPMKT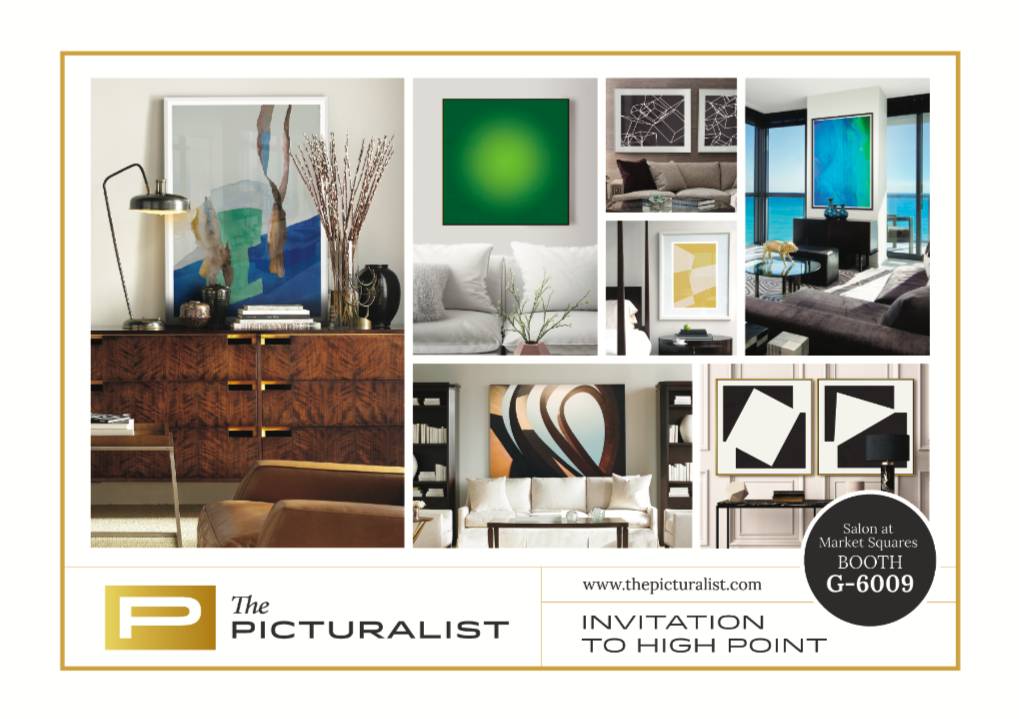 Join Us For Cocktails at the new Salon!
Bring your Market Special Postcard and shop at discounted rates!
Join Us For Cocktails at the new Salon!
With such an exciting new look, we will be having a ribbon cutting, Sunday 10/14 at 3 pm, which will kick off a party from 3-5 pm. The party will have a strolling saxophonist, champagne being passed out and a signature cocktail… Southern Collins.
Shop Our Market Specials:
-Get 10% on top of your trade discount presenting this card*.
-Get free freight on all orders of $2000 net and more*.


-Use the promo code WELCOME10 and get an additional 10% off on top of your trade discount on your first order online.
When you've completed a design for a client, you need art and you need it yesterday. The Picturalist has that covered.
Interior designers and showrooms can choose from hundreds of contemporary images specifying the perfect frame to accent their clients style. In today's instagramable world, The Picturalist delivers quickly to his followers. We know interior design projects need the perfect artwork to complete the look, so The Picturalist guarantees delivery within a week. Browse our website and add images to your decor ideas.


Roy Caro Cohen
Founder, The Picturalist