Finding the ideal frame for your chosen artwork can be challenging  We offer are a wide choice but you are not restricted to what we show on our frame section. Here are a few tips to help you find the perfect fit.
TIPS TO CONSIDER ON HOW TO FRAME ARTWORK AND PHOTOGRAPHY TO GET A PERFECT FIT WITH YOUR DESIGN


CONSIDER YOUR ARTWORK

When framing, it is important to understand the material and medium of your artwork, whether it be a canvas, photograph or work on paper, as each category often calls for a different framing approach. Not all types of works must require a frame. For instance, a naturally wrapped canvas (a canvas wrapped to the back of its stretcher bars) can be hung directly on your wall without a frame to give the work a contemporary look.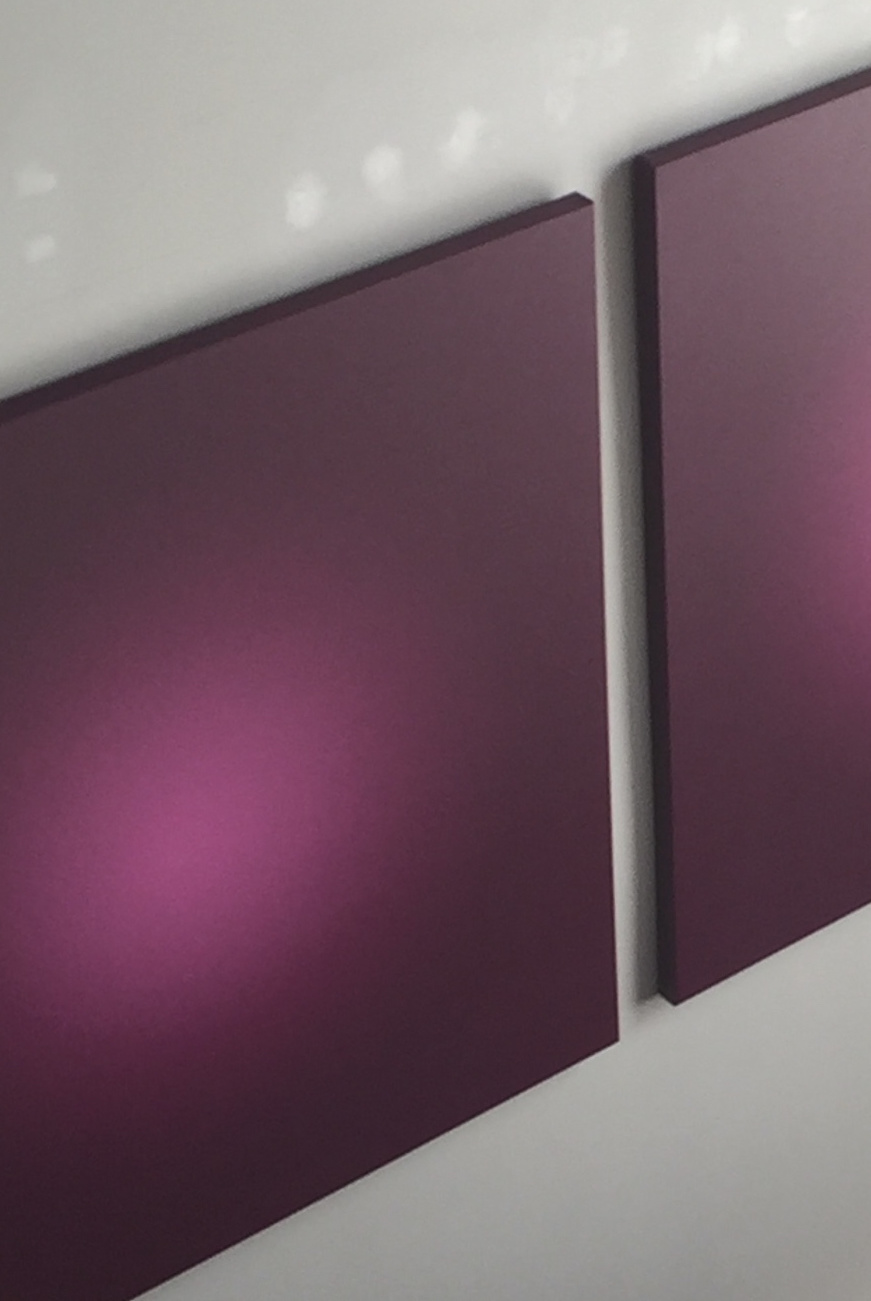 Meanwhile, a work on paper, a much more fragile material, will almost always require a frame in the interest of long-term preservation and protection.


EVALUATE THE SIZE OF YOUR WALL

Adding a frame and mat is an easy way to help a smaller artwork take up more wall space; this is a great hack if you simply want to lend some impact and visual weight to a small piece.
On the other hand, if your print is on the larger side, you will want to make sure the frame you choose looks proportionate to the image and you can choose having it floating over a mat as a background to add dimension and depth.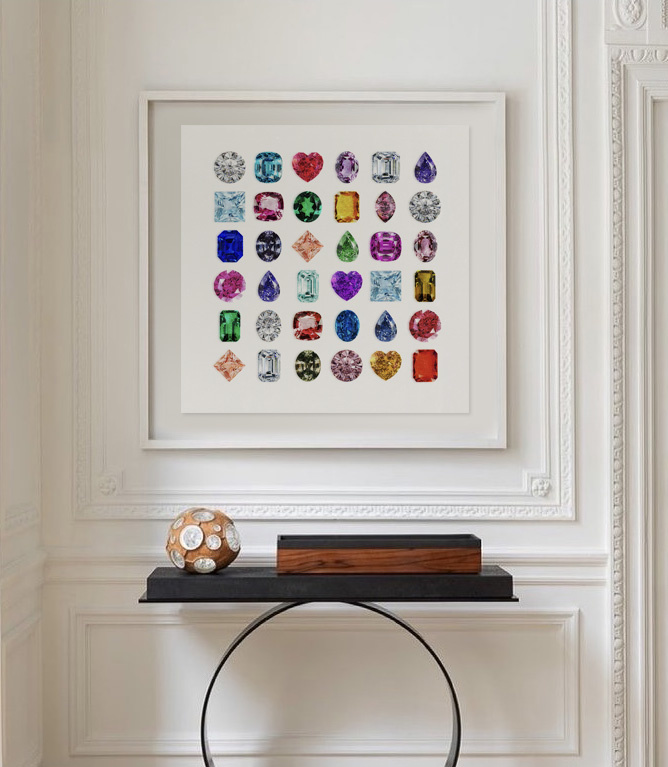 It is ultimately a matter of taste and looks, large art or photography can occupy an important part of the wall to make a bold statement in a contemporary setting. Consider how much 'negative space' you want to allow if your design asks for a modern look. Also consider the proportion of the furniture below the image. Make sure your framed image occupies at least 80% of the length of the sofa or the dining room they will be enhancing. Refer to our visual guide when using a vertical or horizontal image to properly fit the space so it never looks too big or too small.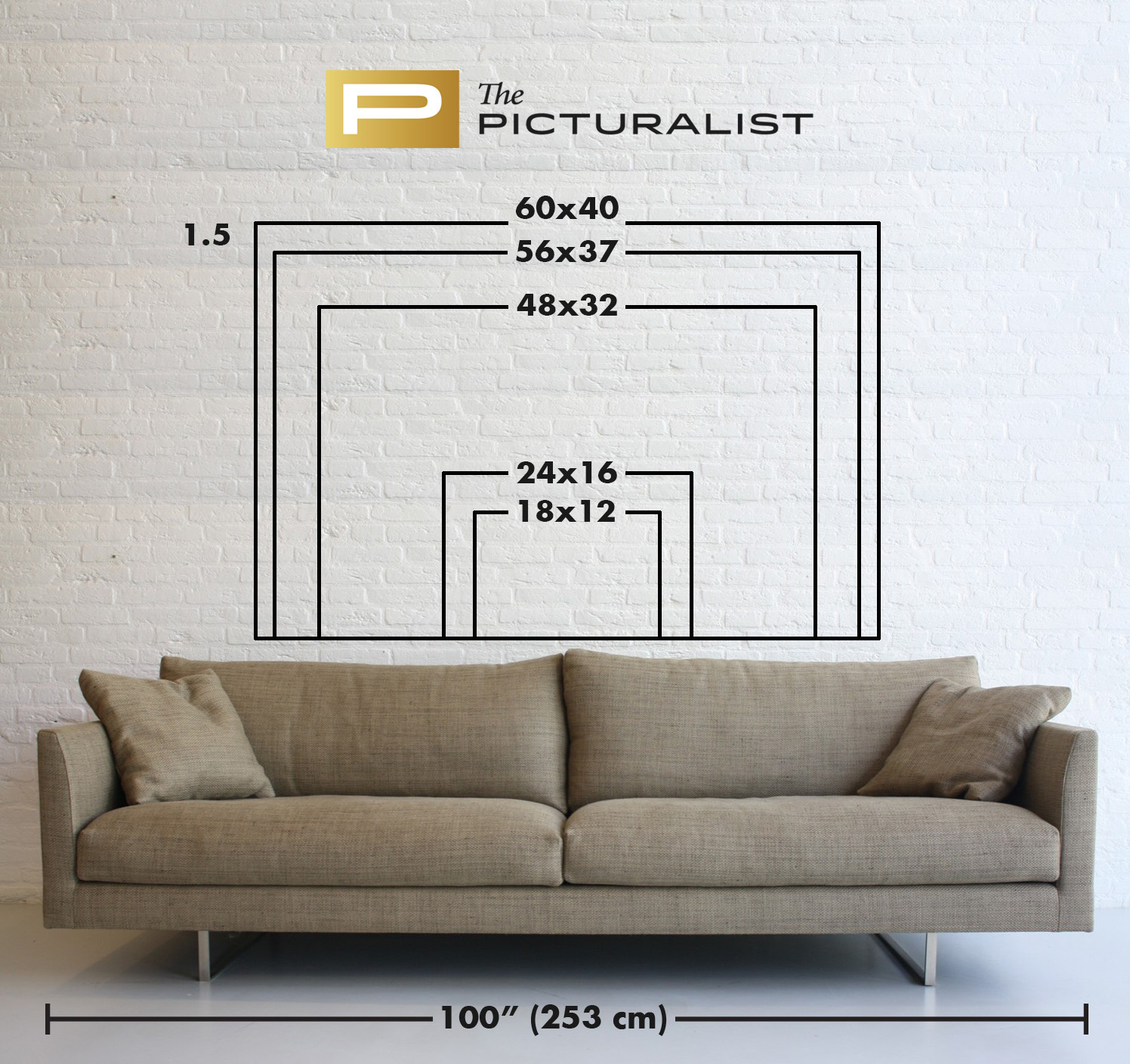 PUSH THE BOUNDARIES WITH MATTING
A custom frame often has a mat added around the artwork. This is particularly relevant for photographs or works on paper. Mats are traditionally a shade of pure white, off-white or black. 
Tip: While most matting is contingent on the artwork and your preferences, most framed works will have at least a 2-inch wide mat. But this is no longer a rule since mats can create a beautiful and dramatic look when they occupy 80% of the space inside the frame. Using 8 or 10 inch mats around an image can often time draw more attention to a piece.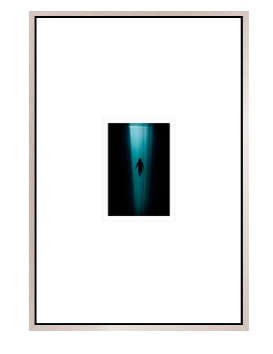 Another general rule of thumb is that the mat should be wider than the frame—this variance in width, yields a visual balance that's easy on the eyes!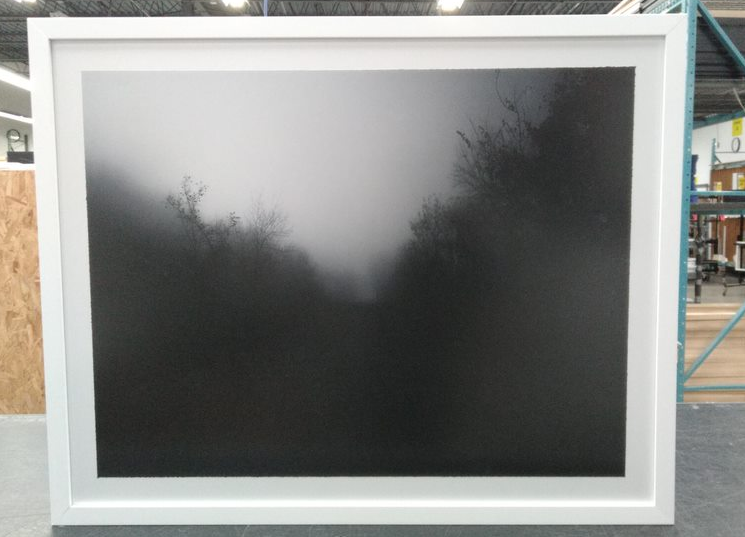 On the other hand, some photographers and printers might opt to print their images full bleed, or to the edge of the paper. For these works, forgo a mat for full-bleed framing, wherein the edge of the image meets the edge of the frame, overlapped by only a small lip on each side.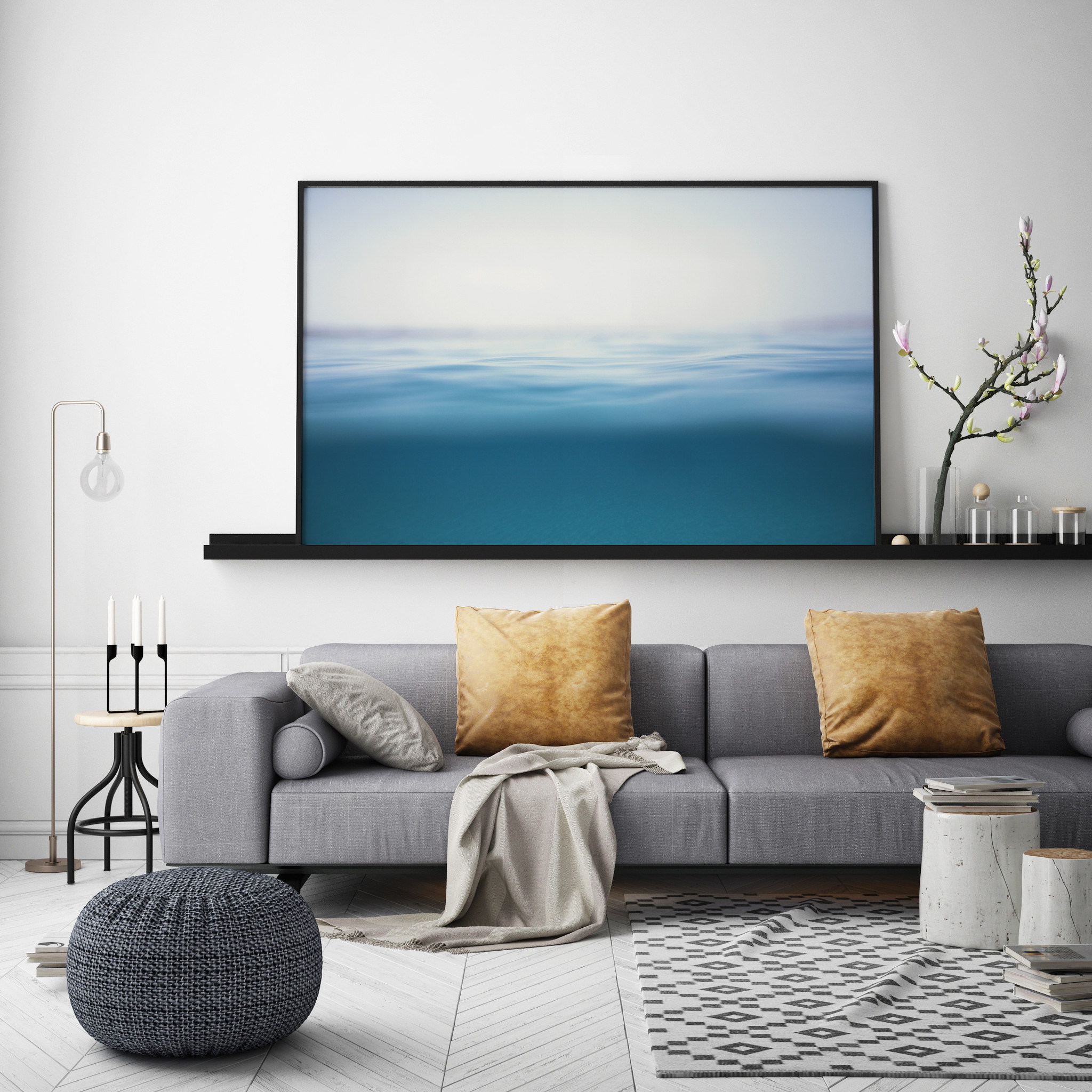 We describe it as 'without mat and without border' on the drop-down menus you can use to create a quick visual mock-up of the multiple framing alternatives we offer.



MAKE IT SPECIAL ADDING A LINER
Liners are made of linen stretched over a wooden frame and attached to the inside of your frame. Your artwork will sit inside the linen liner. Genuine linen over natural wood makes for an elegant, upscale presentation. Linen liners add depth and, like mats, soften the transition from image to frame.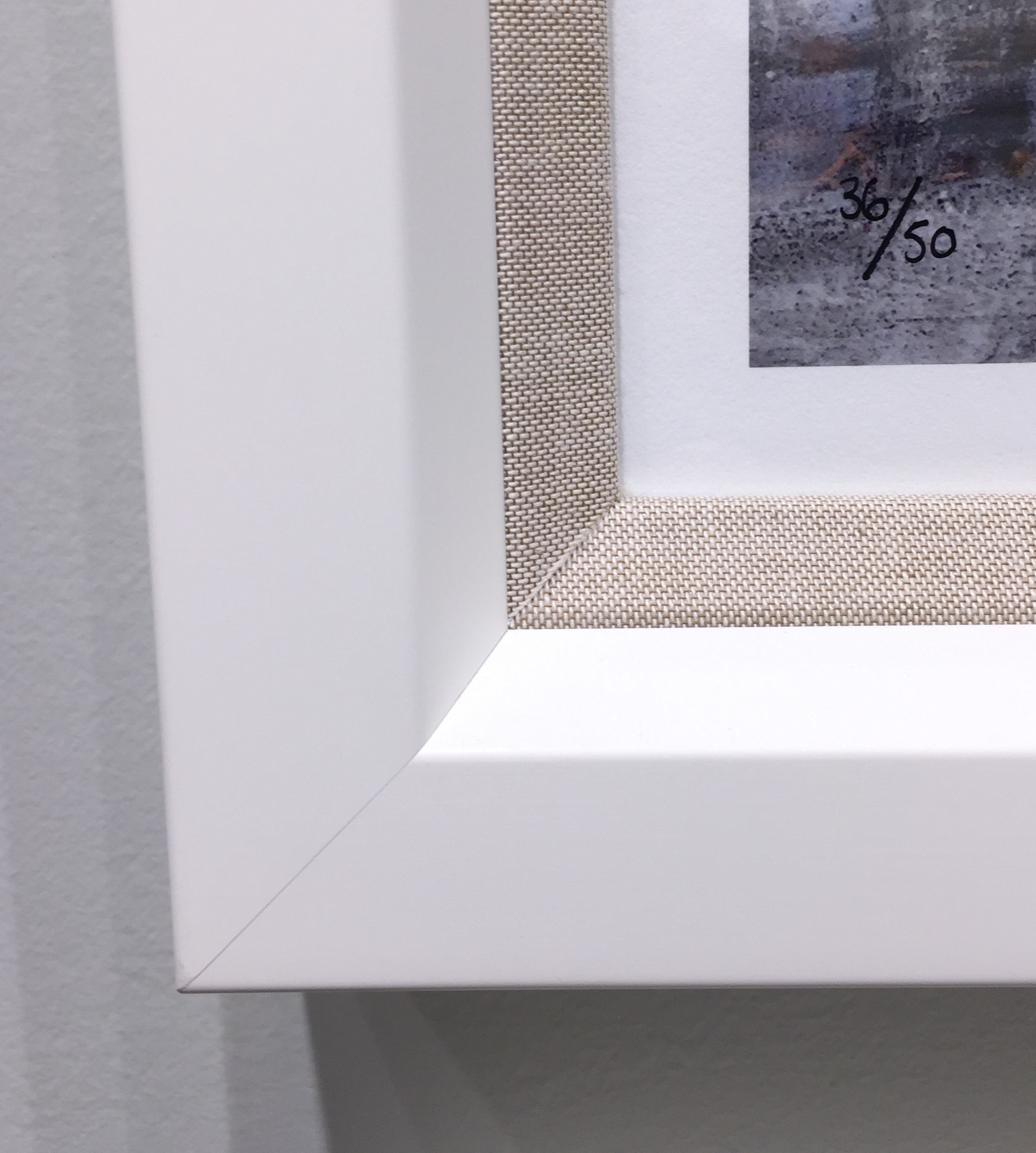 KEEP LONGEVITY IN MIND

When artwork is on paper, we only use 100 percent acid-free mat, so that the work does not discolor, or "burn" over time. We also use archival inks and papers so the quality of your print lasts over 100 years without fading. This is quite important in locations with tropical weather or flooded with sunlight.

The glass for your frame is another key component of preservation. While clear picture-frame traditional glass is the most common and least expensive, it has no UV light blocking capabilities. UV rays are detrimental to art, and its damage is cumulative and non-reversible—that is why we use UV blocking acrylic glass so you don't need to worry if your artwork hangs in a room with a lot of natural light. Acrylic glass is less prone to breakage than traditional glass, and is our chosen standard. 


We hope these tips help you choose confidently when it comes to buying and displaying art! If in doubt, work with any of our staff trained to better determine the framing approach that best serves your chosen images.
And if you don't find the frame type you were looking for, we will make sure we find it for you.

If you have questions about our artwork or photography or any of the tips we've shared, contact us for a free consultation by booking a personalized call here.
Thank you for reading,
Roy Caro Cohen
The Picturalist