In October, The Picturalist returns to High Point Market with Gallery 212 in partnership with South + English in a art gallery concept, this time with the introductions by artists Rodrigo Martin, Enric Gener, Alejandro Franseschini, Evelyn Ogly and Encarnacion Portal Rubio.
There was a time when High Point Market was all about shopping and placing orders. For today's interior designers, though, it has become ground zero for gaining new insights on how to build your business, forging important industry bonds, and forming lifelong peer friendships.
This Fall The Picturalist presented its new introductions at an art space, Gallery 212, shared with the brand new collection of South+English, founded by David Ebbetts and Palmer Smith, formerly from Julian Chichester and Mr. Brown.
We had 32 new pieces of art showing, from 5 notable artists represented by The Picturalist.
click on the photos of the artwork, to know more about options and sizes.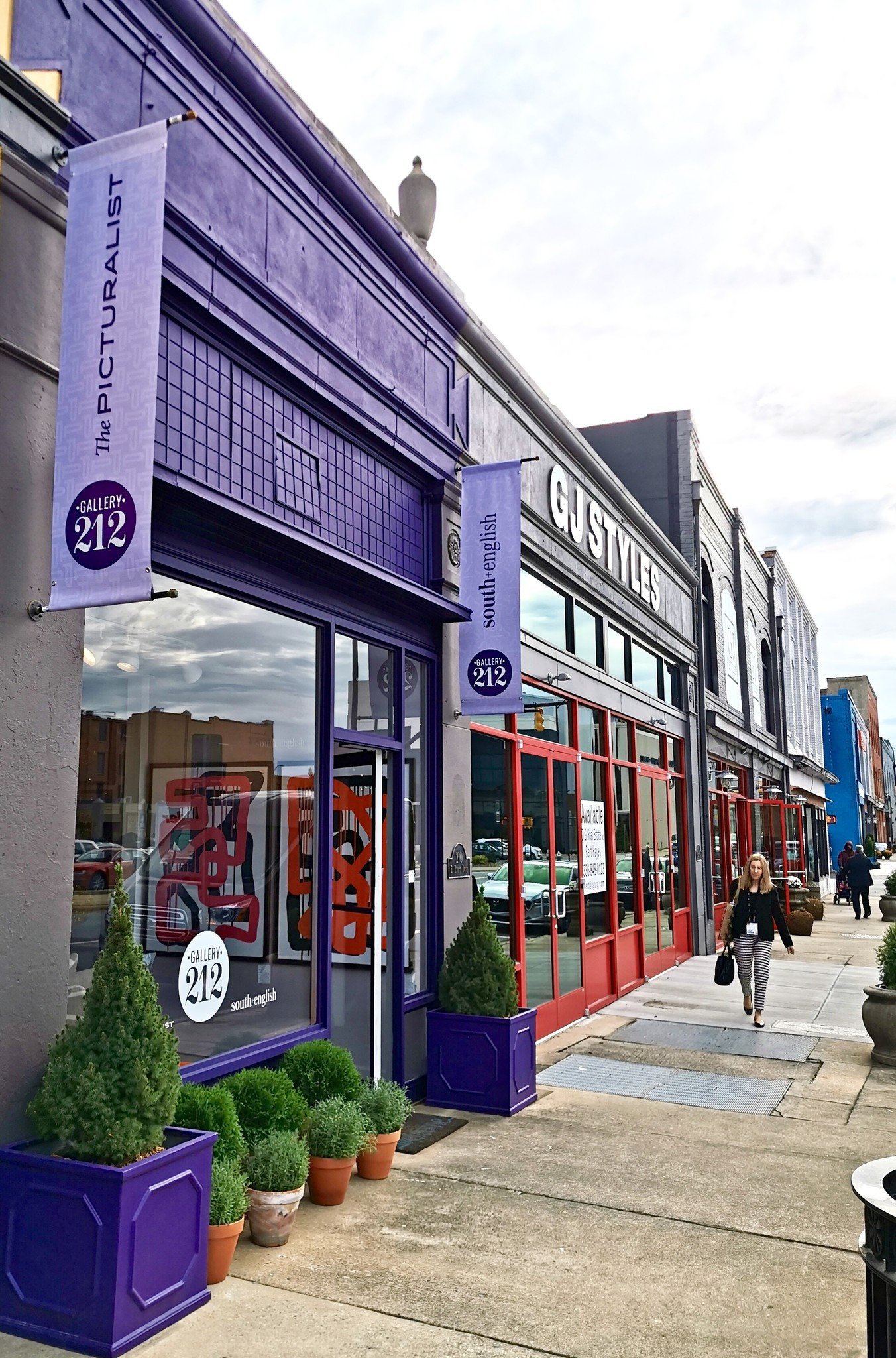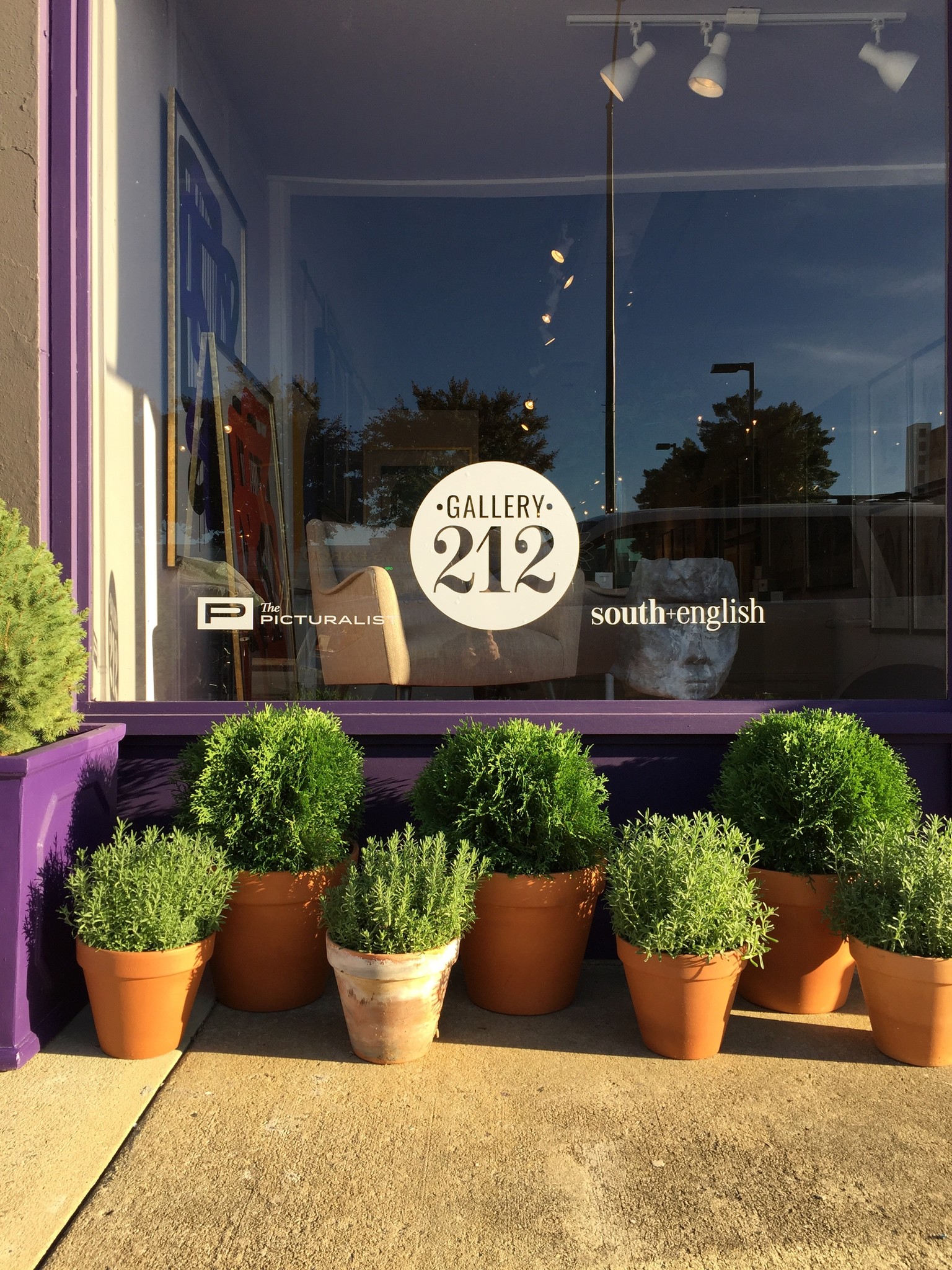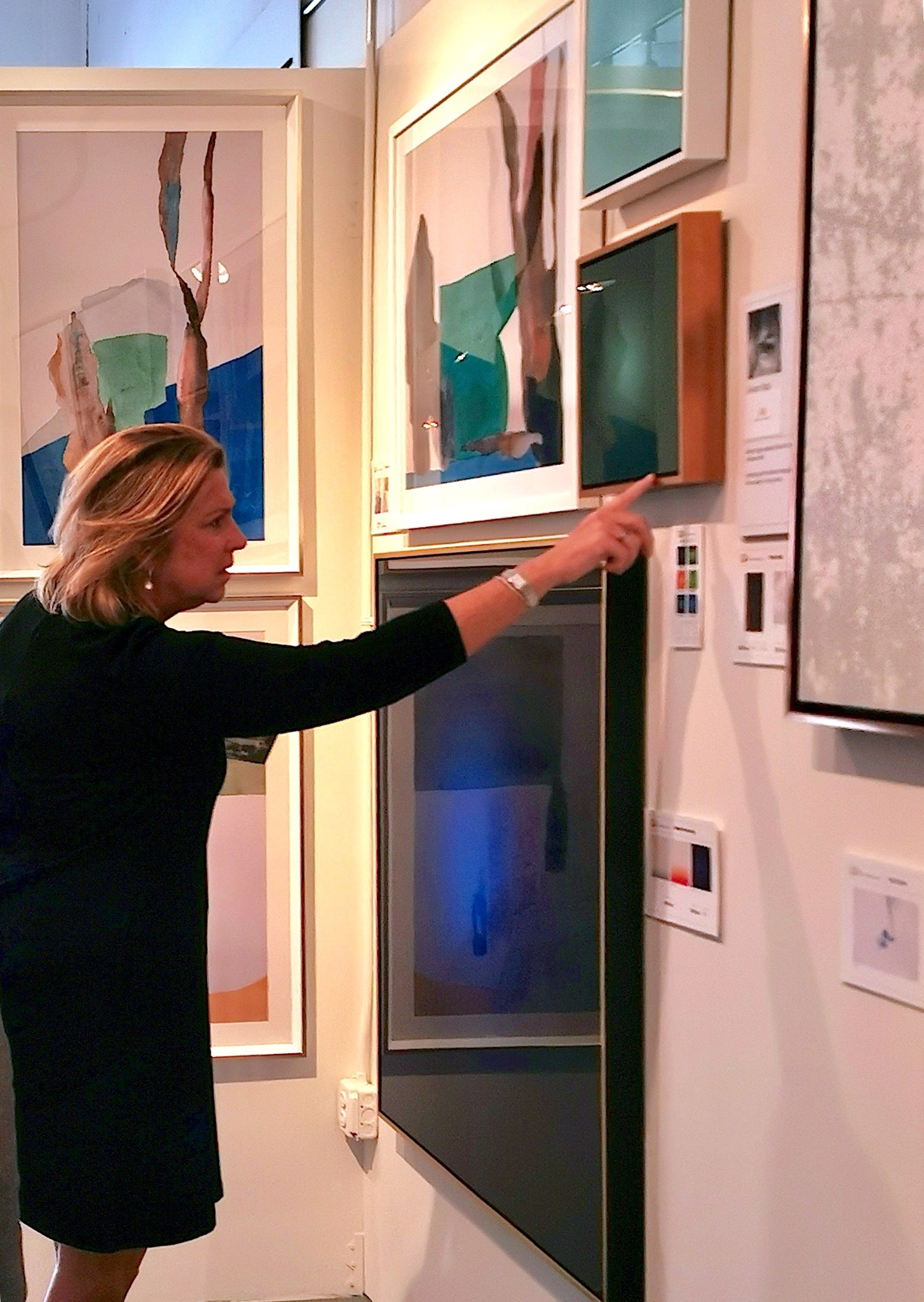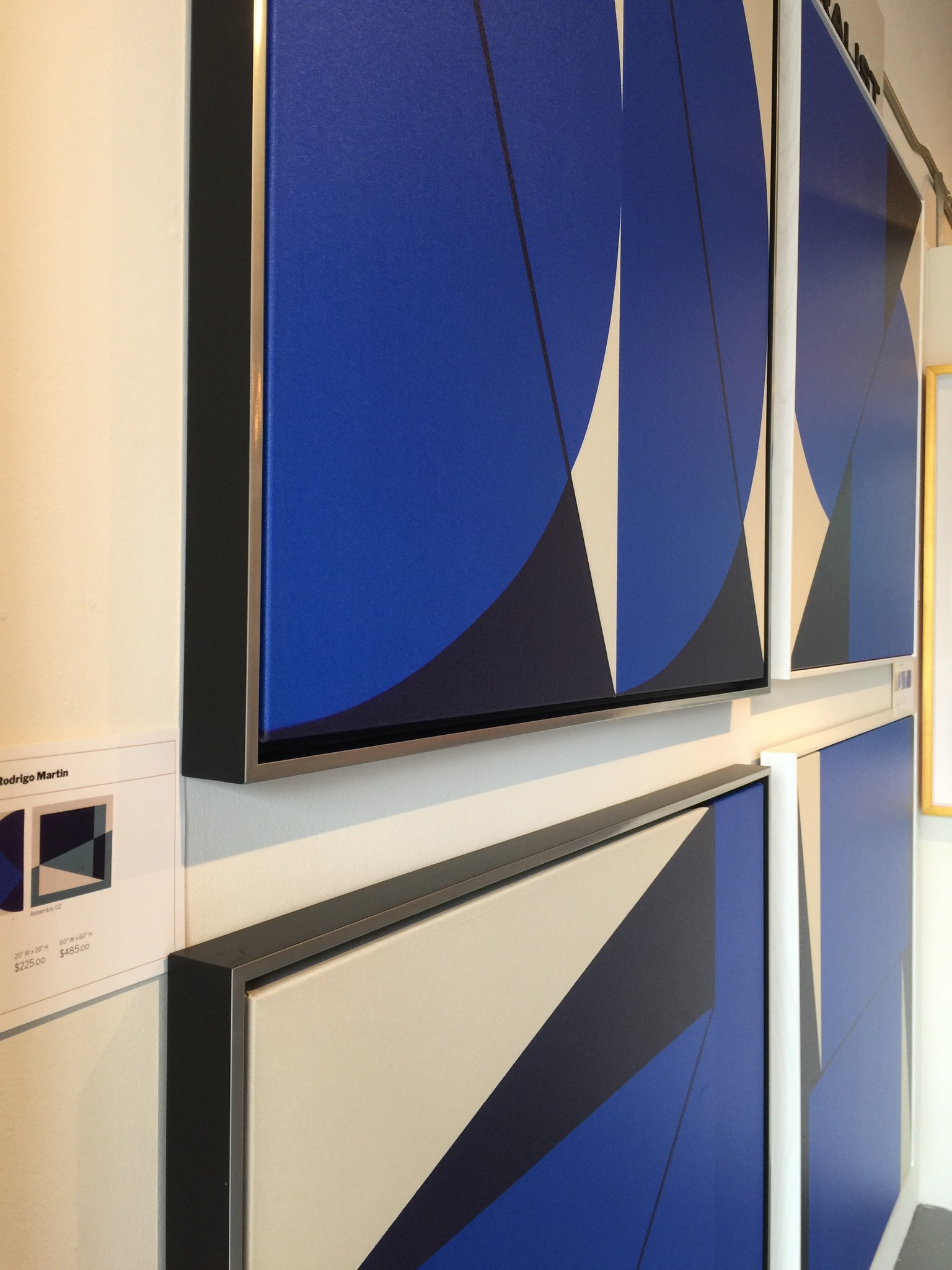 From Rodrigo Martin an artist living in Madrid Spain, we showed a total of 8 colorful pieces in hues of IK Blues and a combination of yellows and greens. Rodrigo specializes in Geometric Abstraction and his artwork lends itself to be used in very contemporary settings.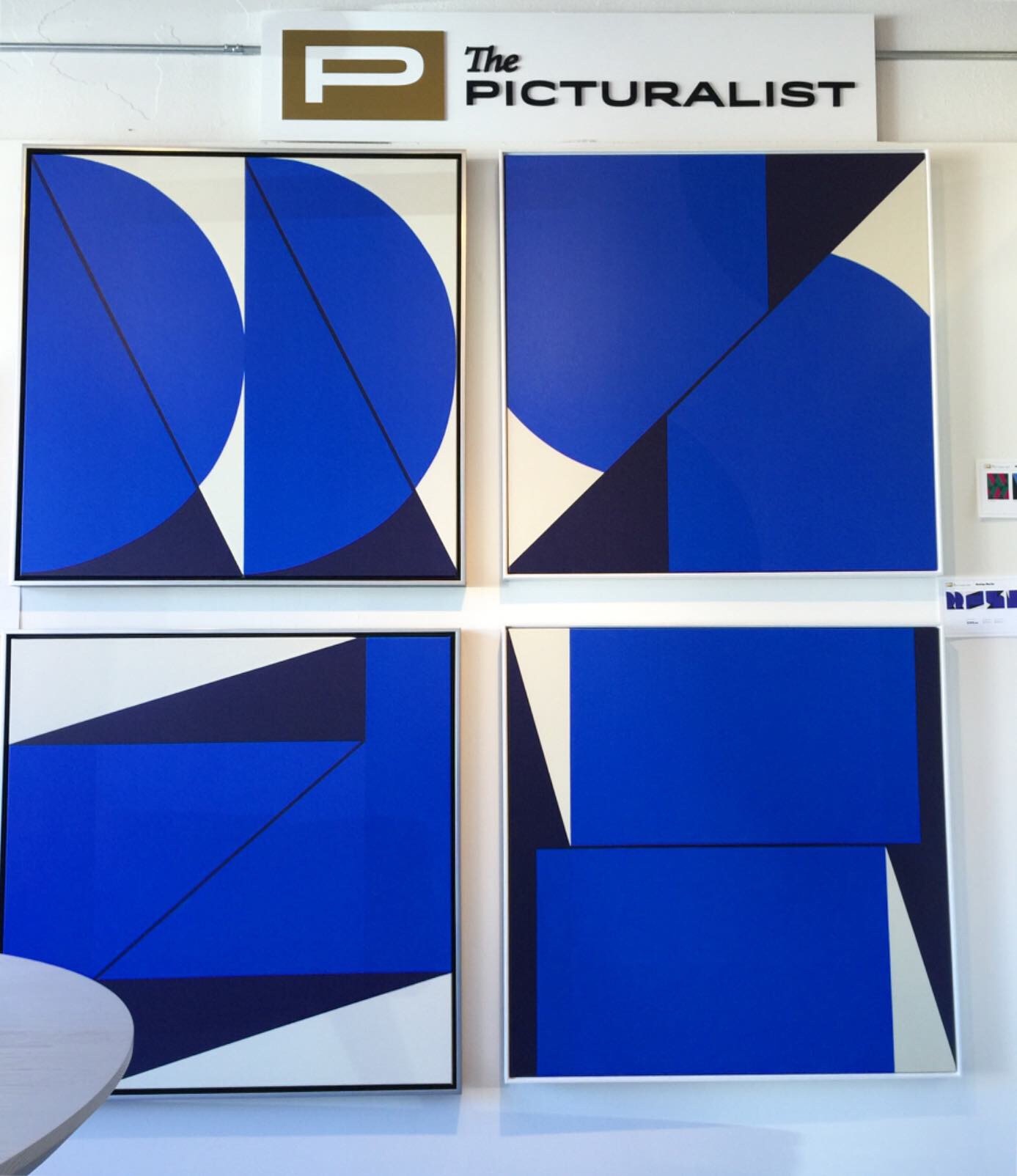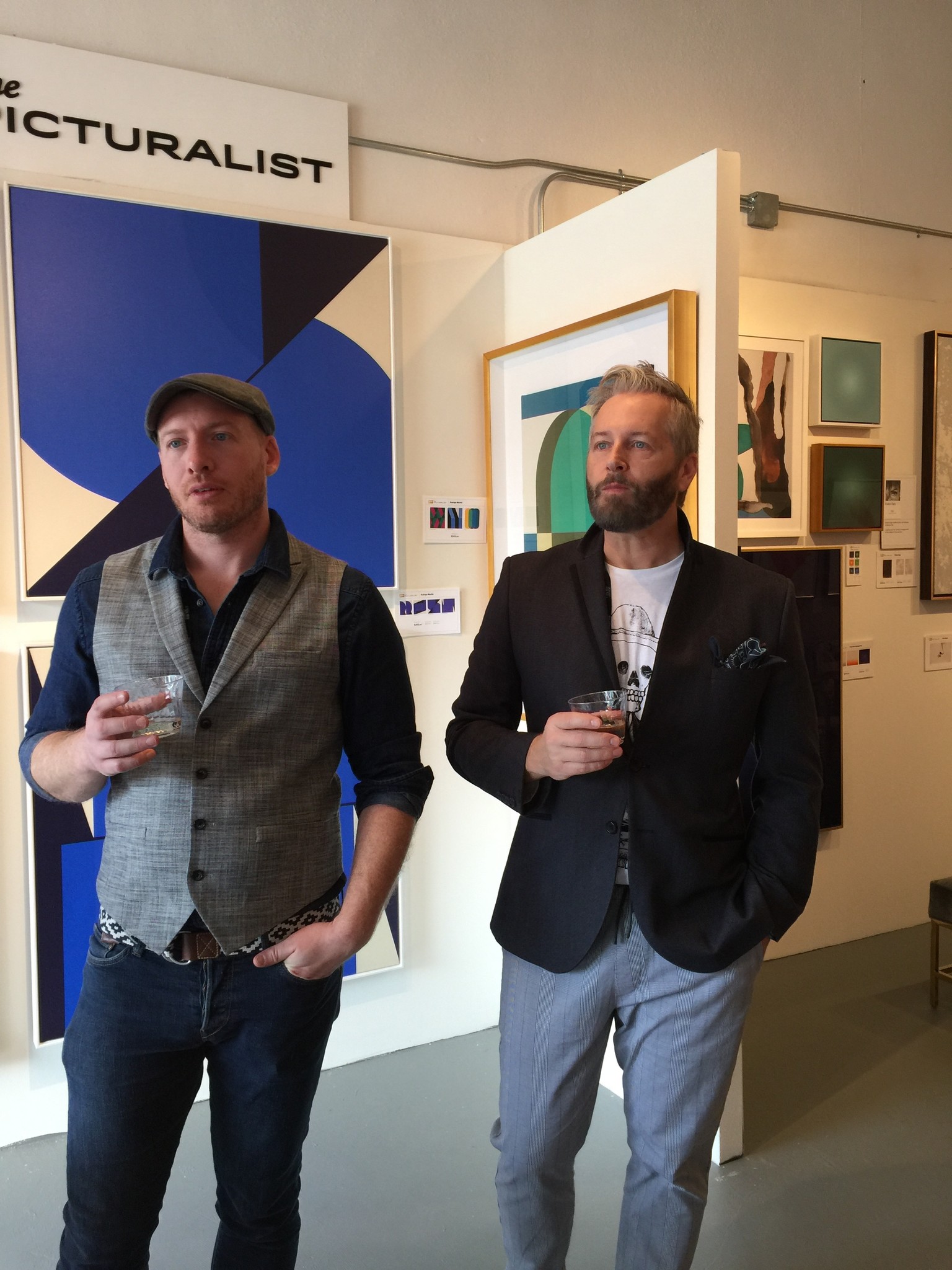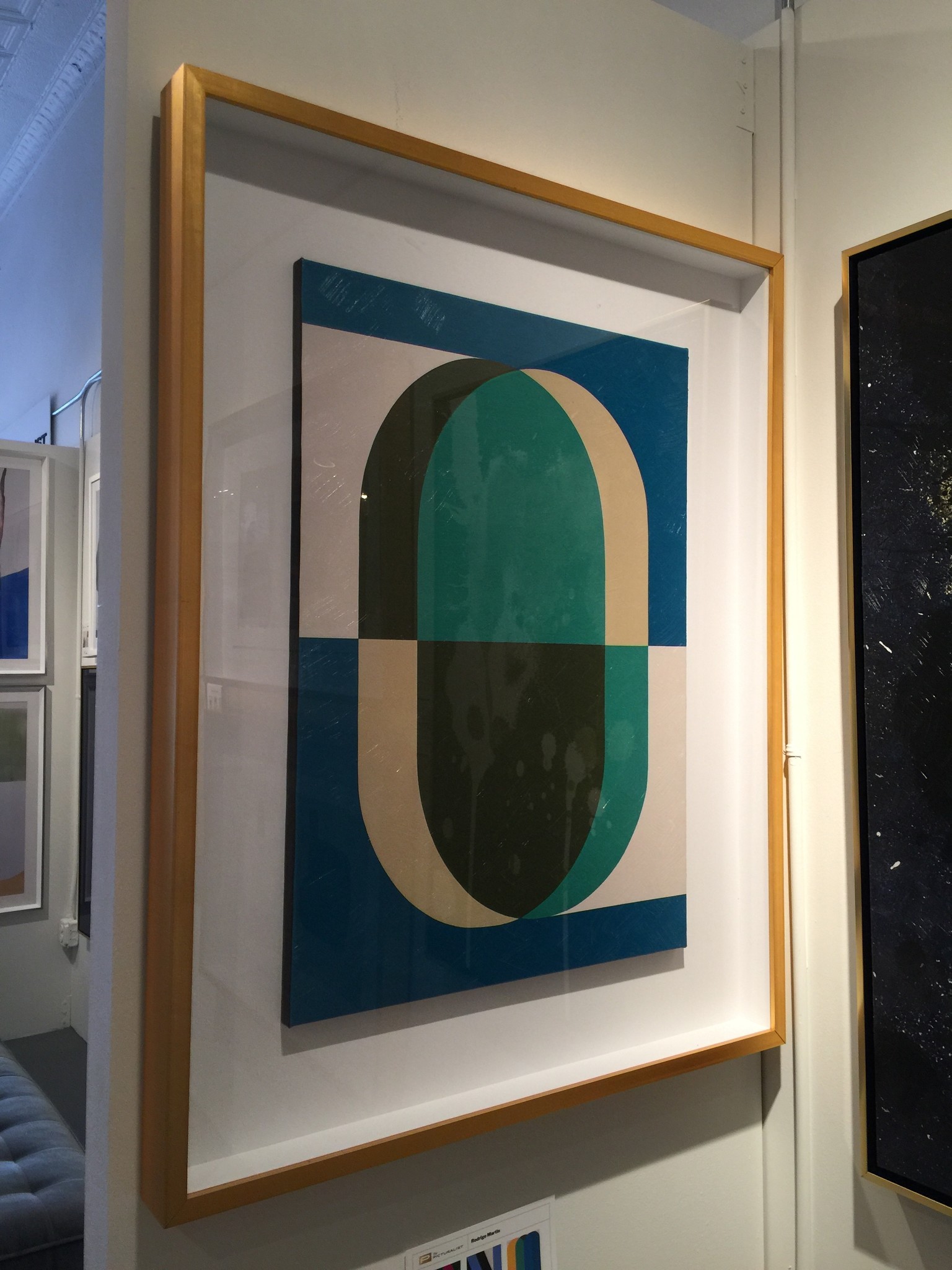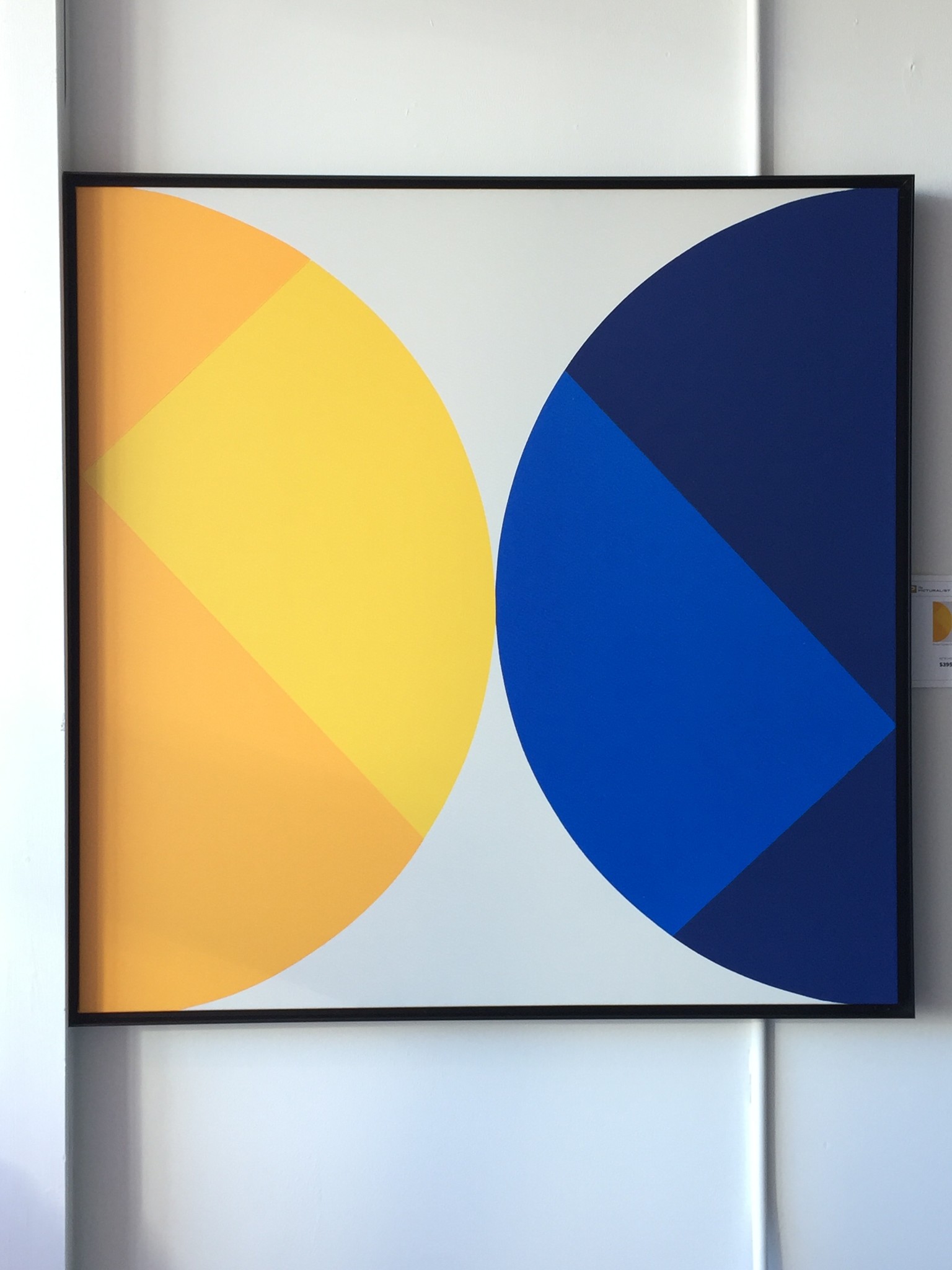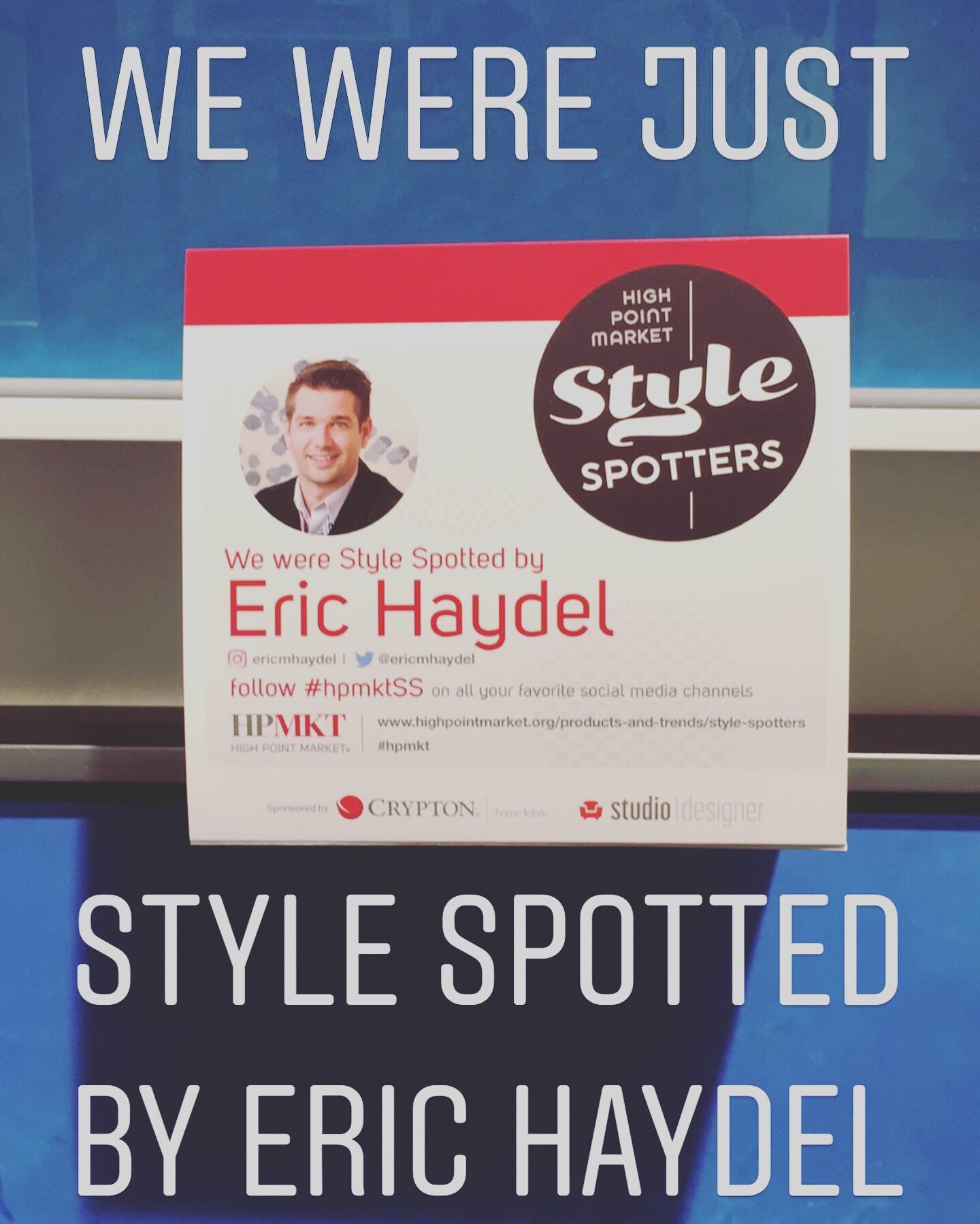 Indeed, Eric Haydel, ofiicial Style Spotter named by the organizers of the High Point Market, selected 'Swimming with a Horse in the Mediterranean Sea' as an essential element for his Masculine Design must haves.
Enric Gener presented his latest underwater photography in 3 different frame configurations:
As a  series of four colorful images of underwater scenes with horses and swimmers, presented in acrylic glass and framed with silver and black floaters.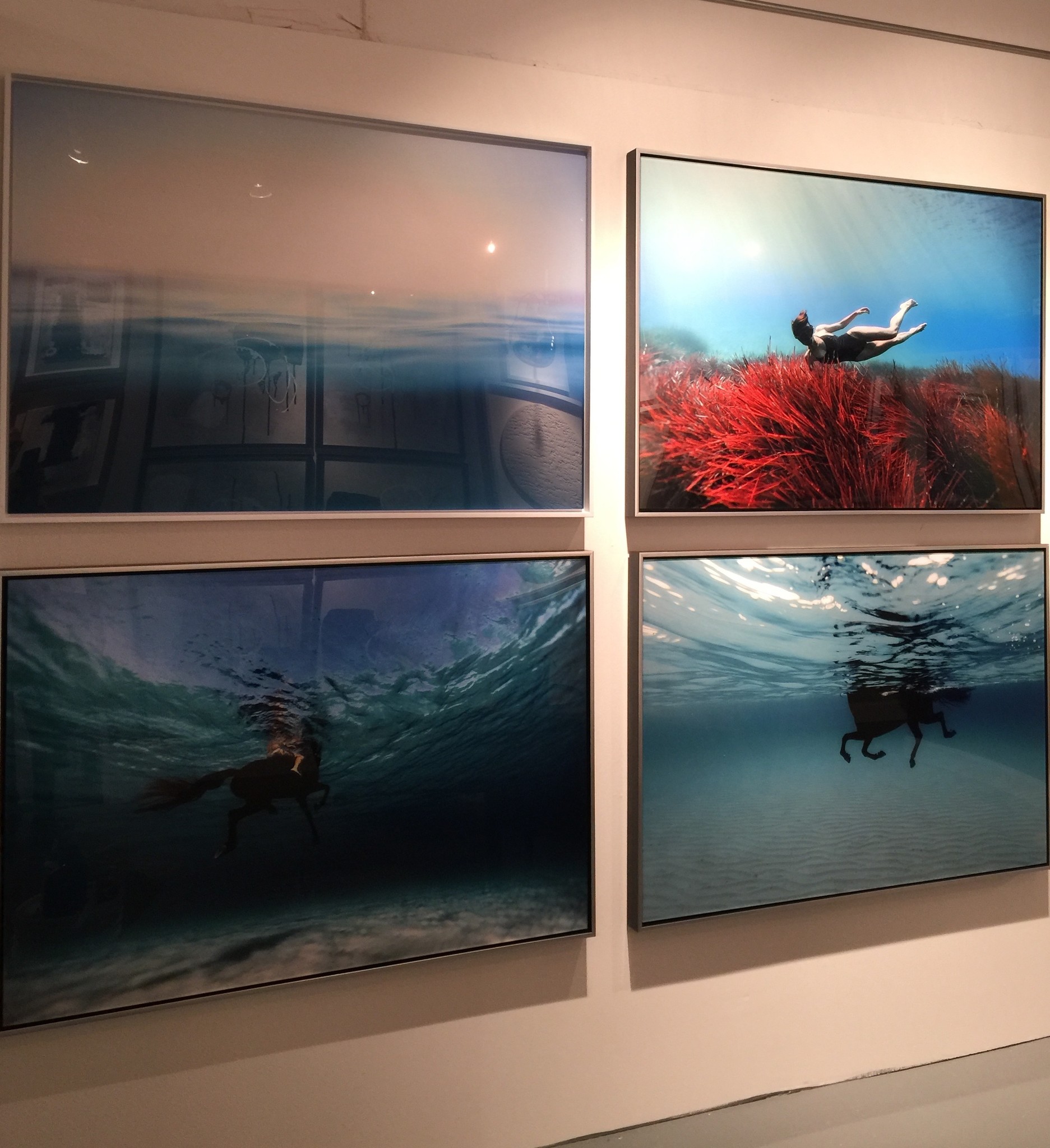 A series of large frames with extra wide off-white linen mats, showcasing photography of humans in water contexts.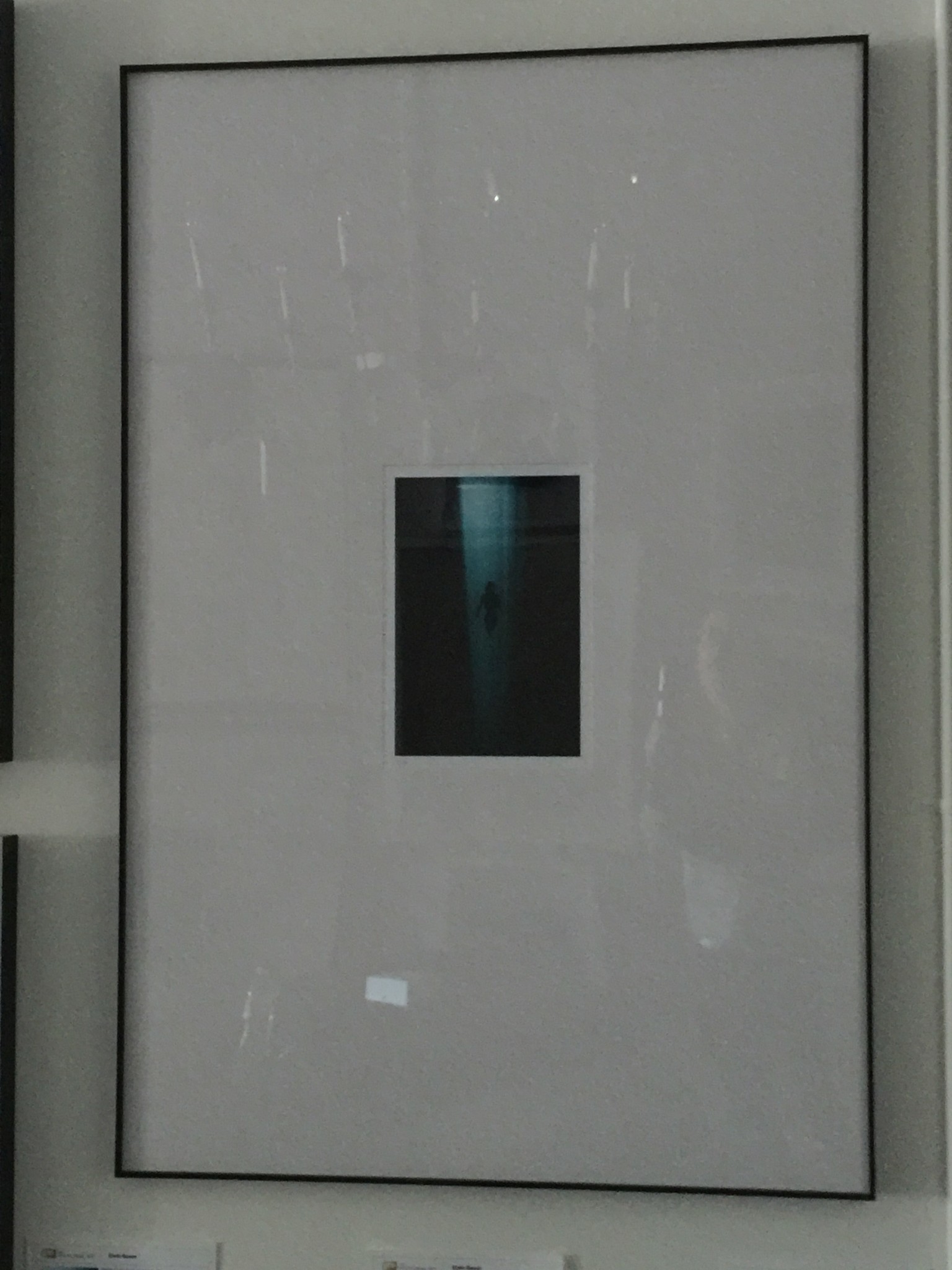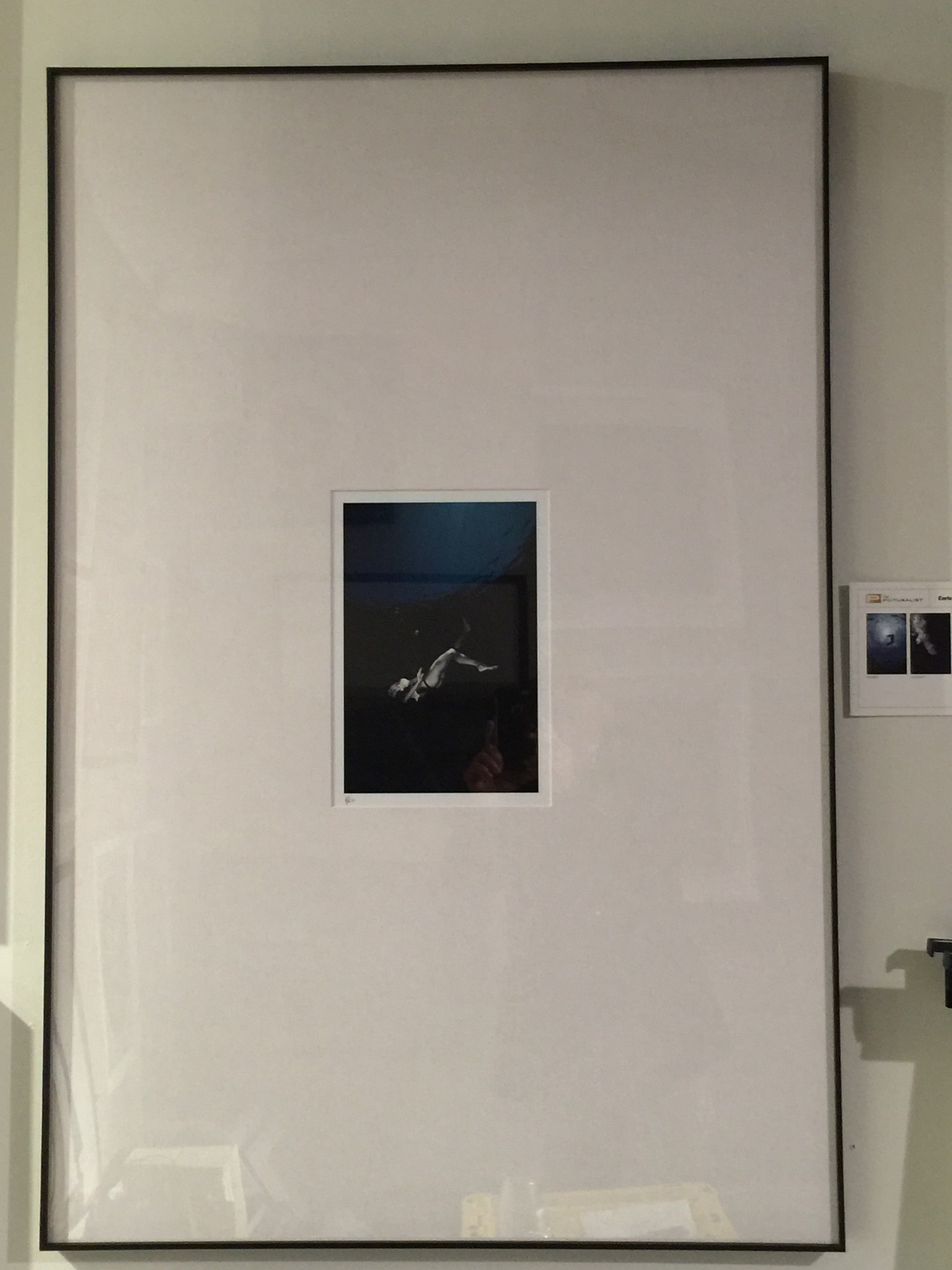 A series of 4 black and white, book-folded textured paper, water themed photography was exceptionally appreciated by shoppers.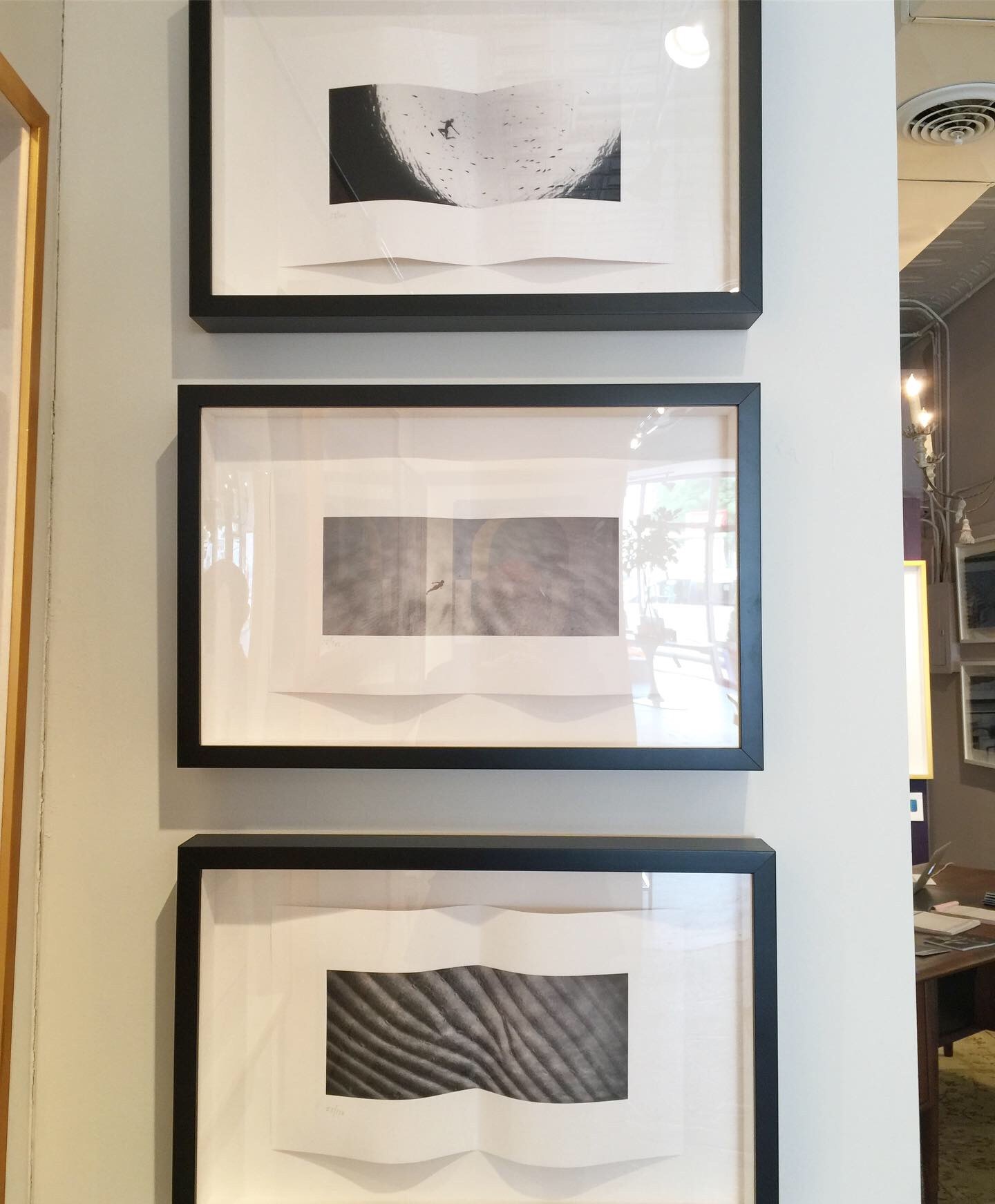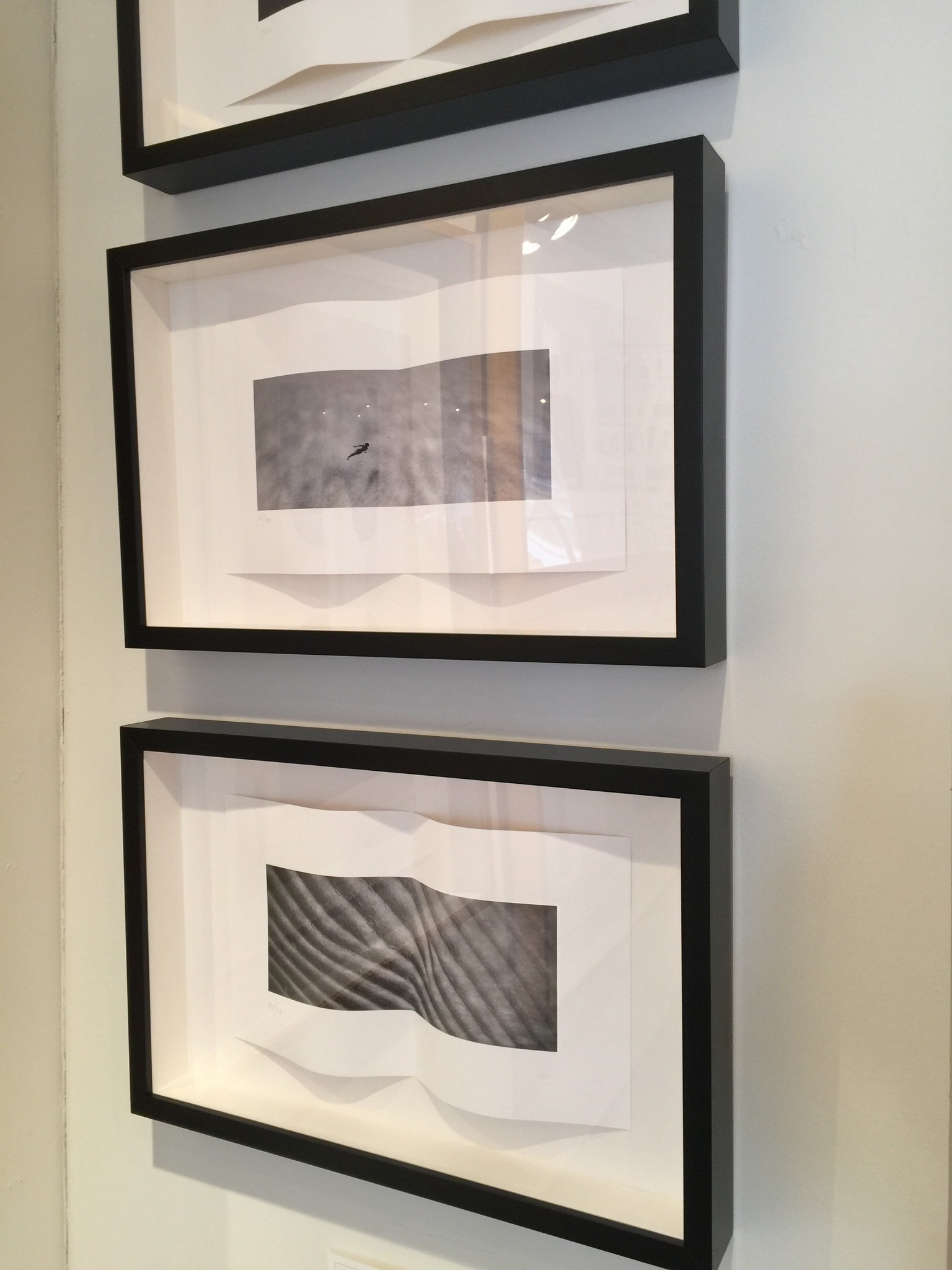 Encarnacion Portal Rubio, also from Madrid, Spain, presented 3 abstract watercolours, printed on thick textured quality papers in shades of blues and greens.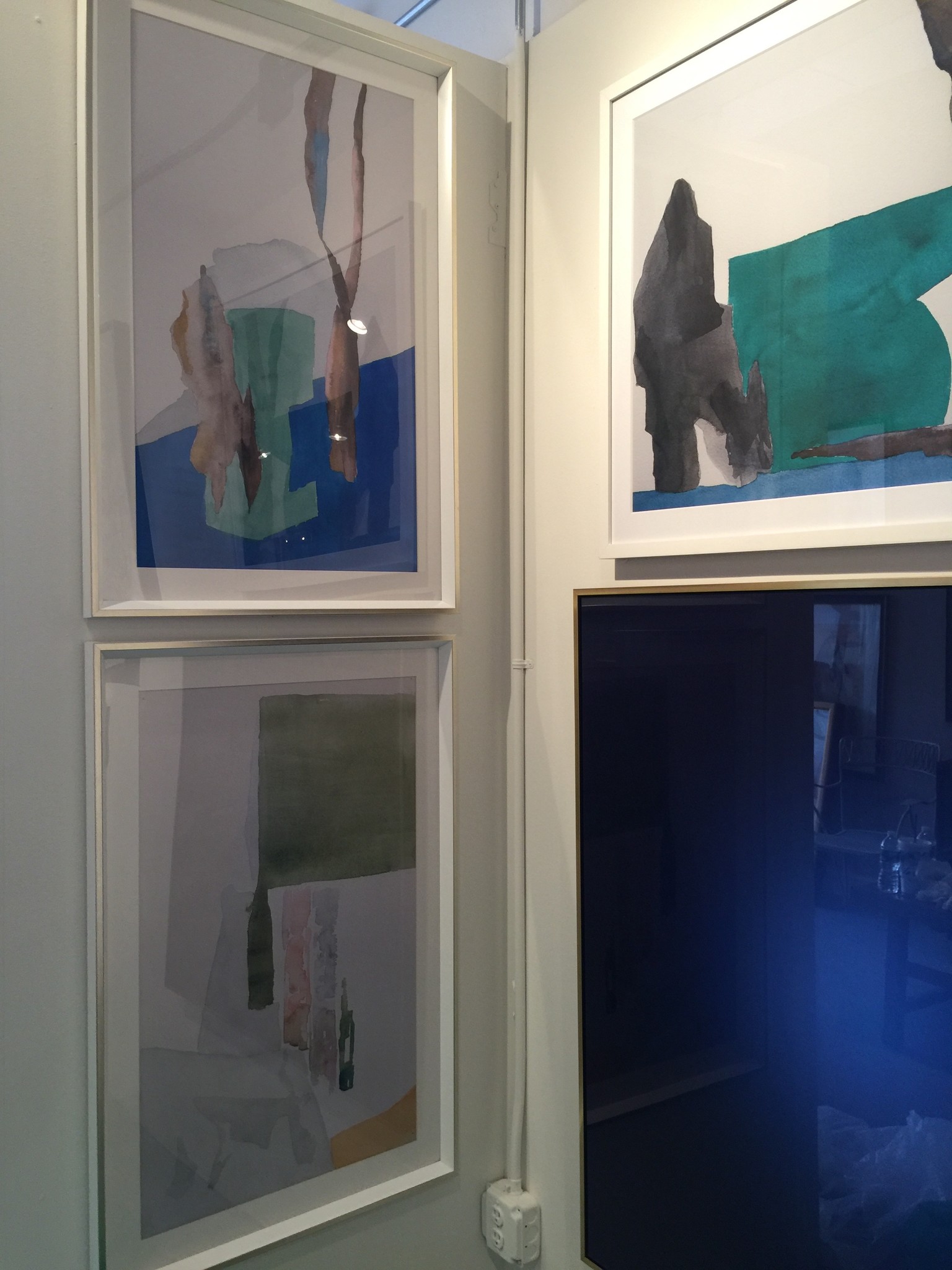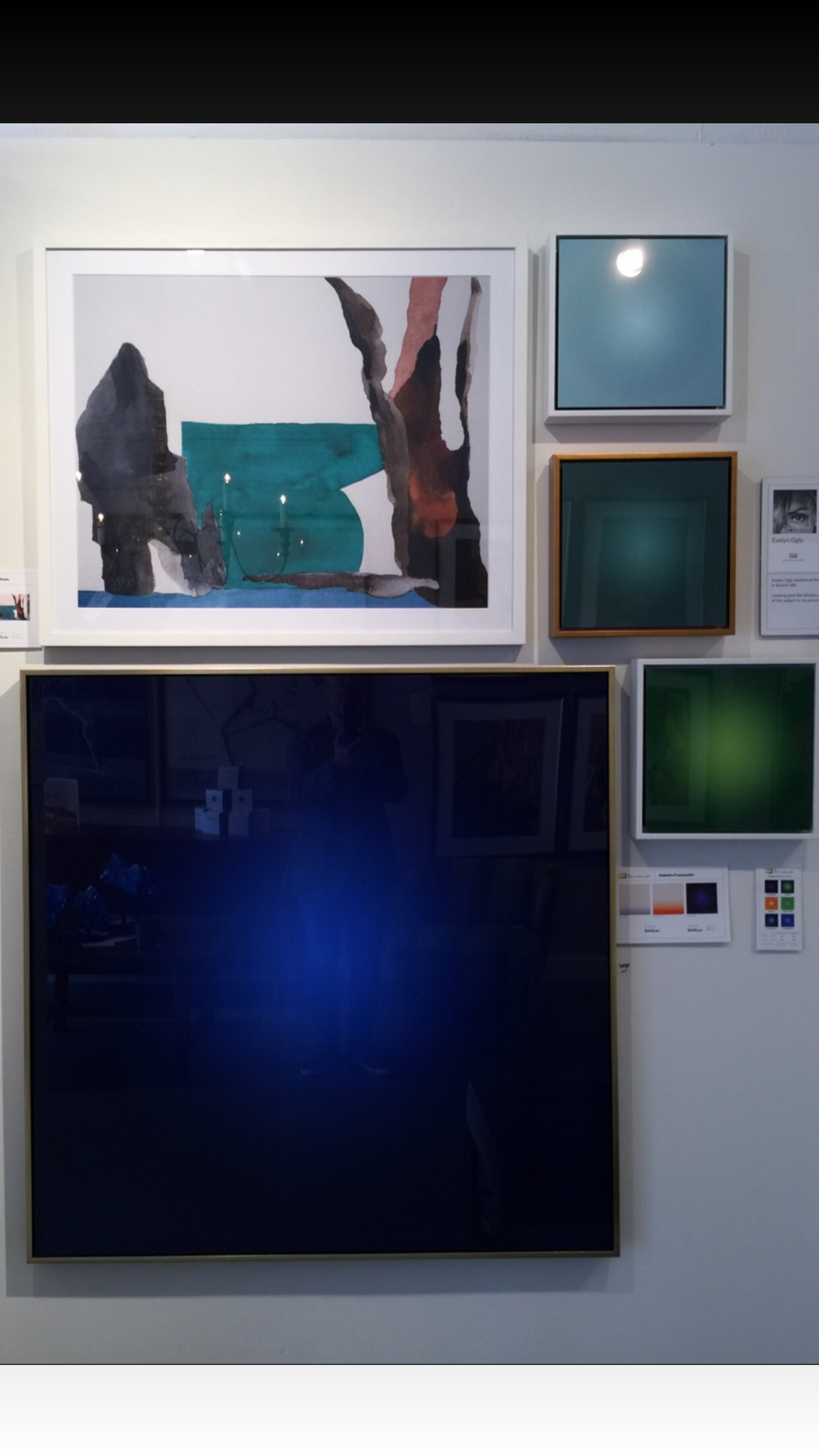 Alejandro Franseschini who presently lives in Montreal, Canada,  had his famous Halos in various shades of jewel colors printed on acrylic glass as well as a grouping of Mid-Century prints, presented in gold shadow boxes printed on high quality torn paper. He also showed two abstract art pieces on canvas.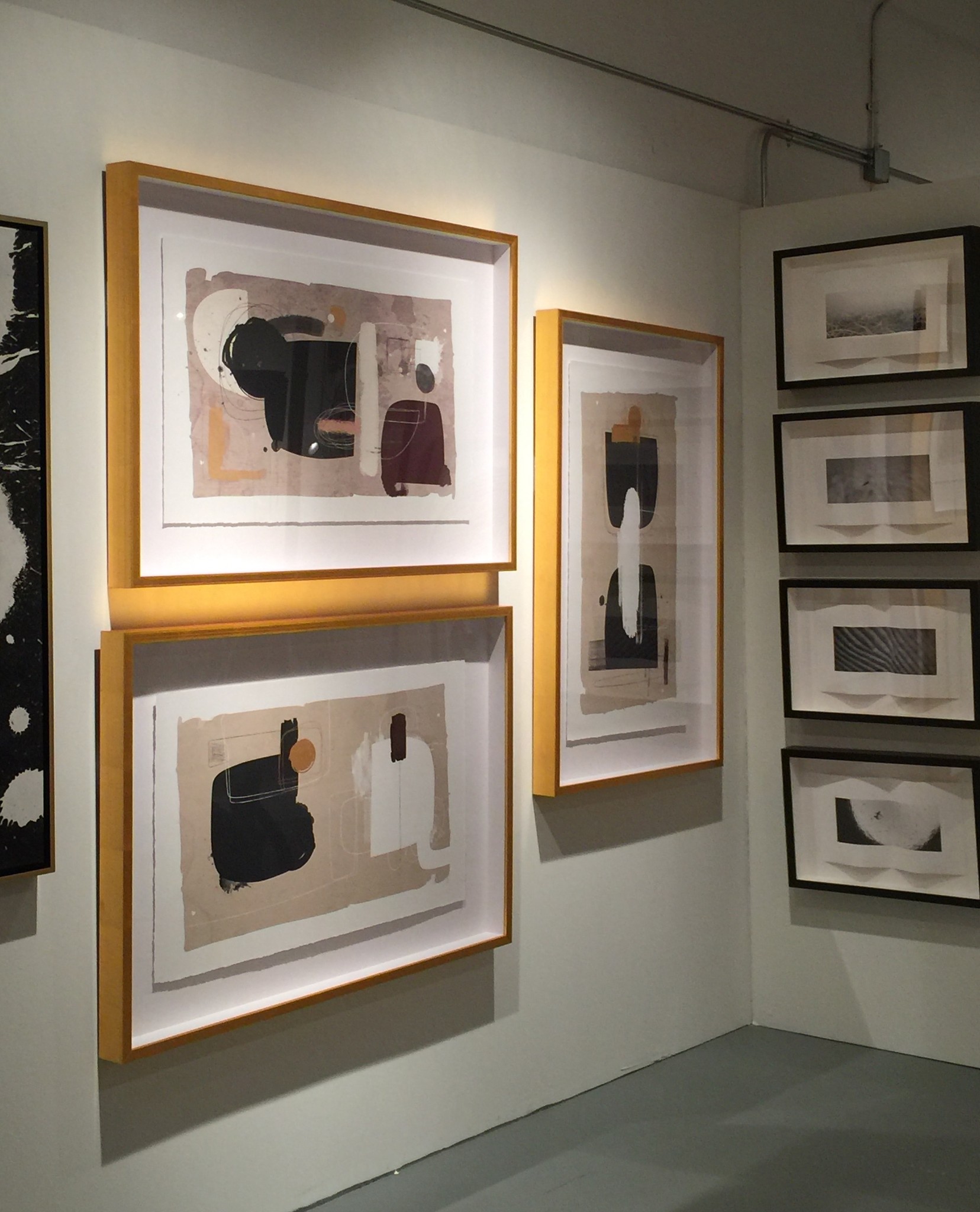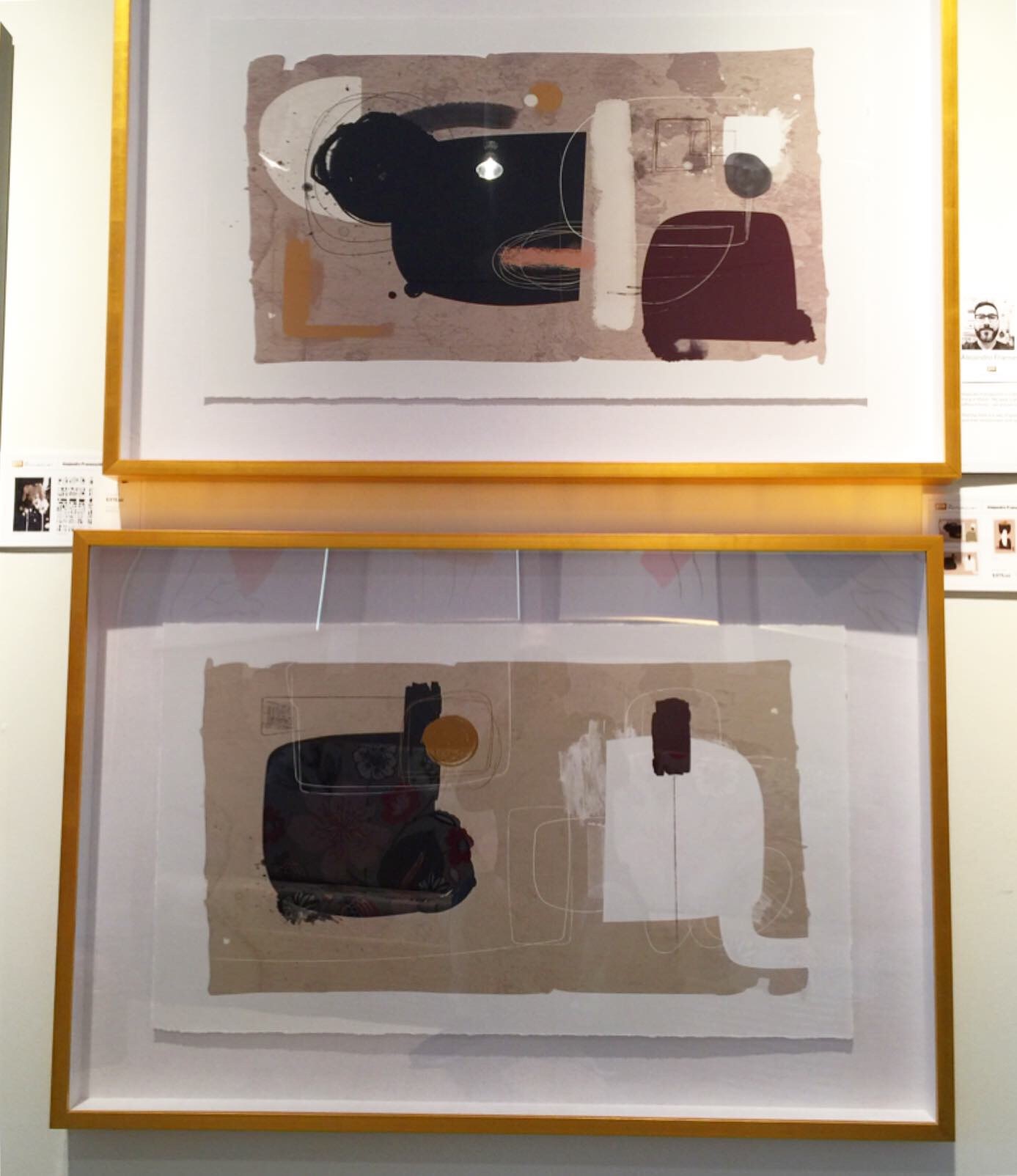 Evelyn Ogly returned this Fall with a series of abstract artwork. A diptych in soft shades of grey and off white as well as a piece in Siena browns with an application of gold leaf, presented in a shadowbox.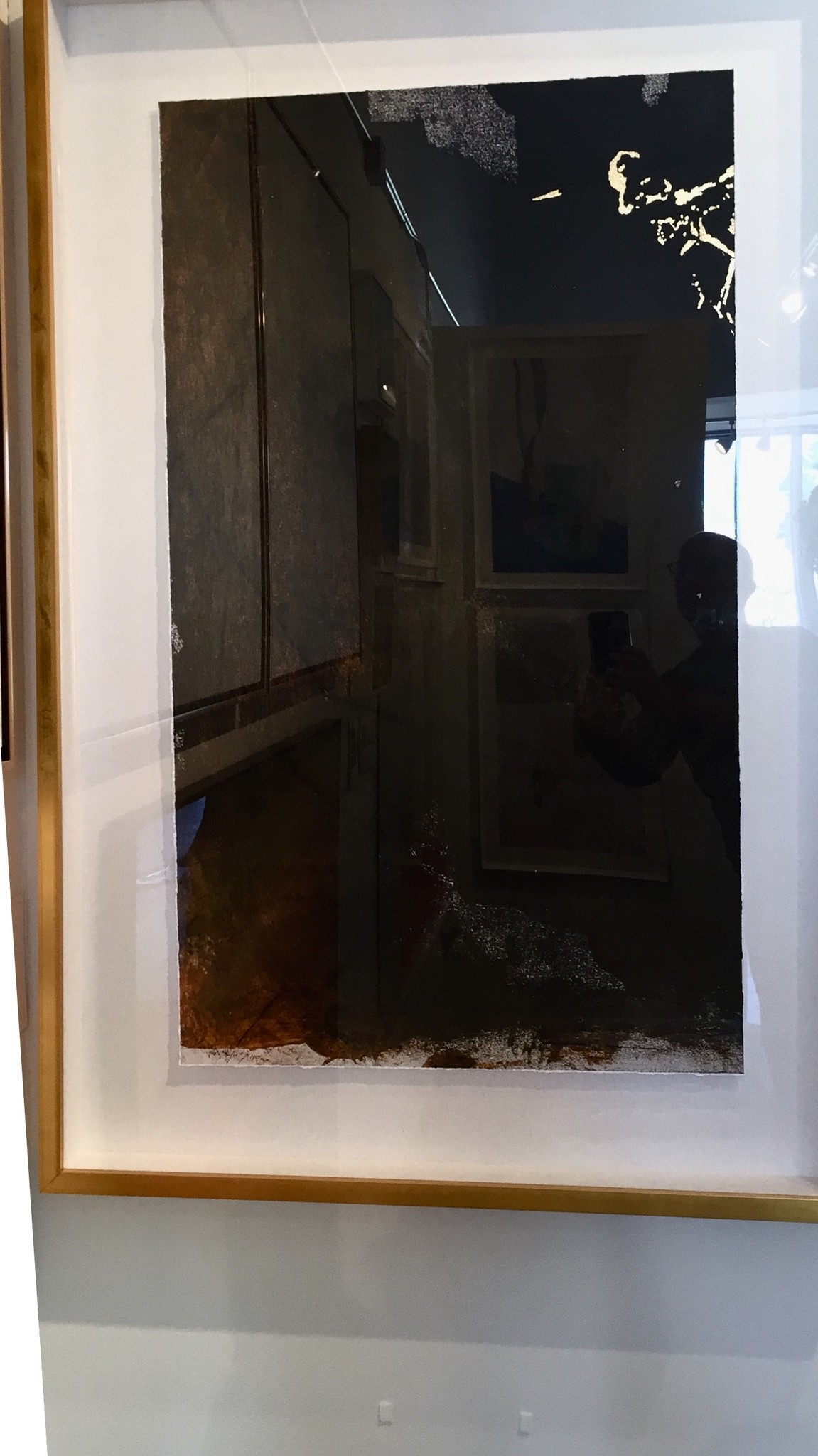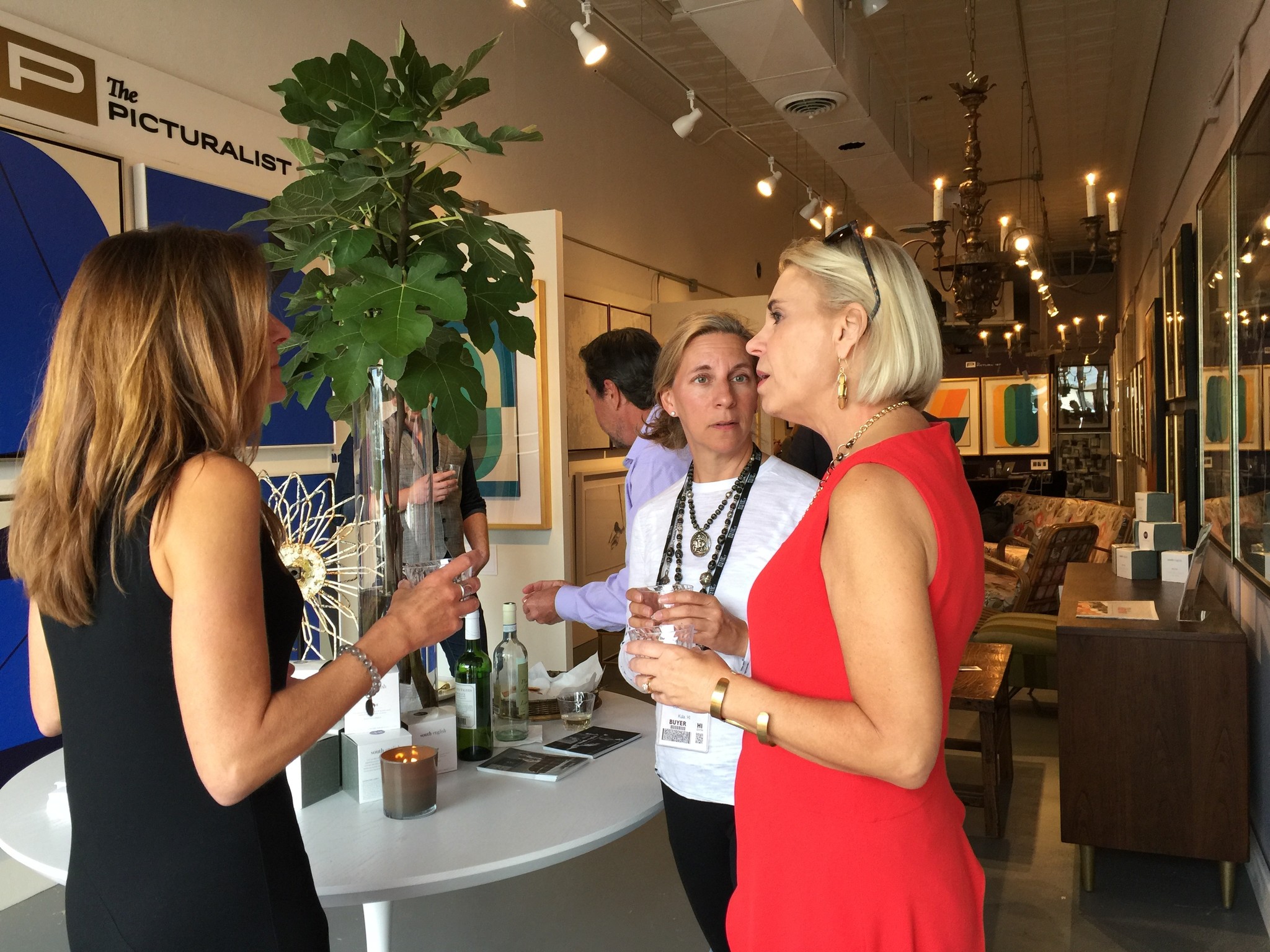 WHY ATTENDING THE HIGH POINT MARKET IS SO ESSENTIAL?
These moments do not come by every day. Unique and helpful beyond words, High Point Market offers the opportunity to meet people and experience a camaraderie that only a show of this size and scope can provide.
STYLE SPOTTERS
The High Point Market Style Spotters are home fashion leaders who showcase the top new styles of each Market. For 2019, eight fashion-forward team members will tour High Point's showrooms to track the latest trends and post their favorite looks to special Pinterest boards.
Eight new team members identify up-and-coming trends at Spring and Fall Market.
Meeting designers and industry partners from every facet of our industry provides depth and insight that cannot be garnered in any other way or place. Every time we look at our workload and ask if we can really afford the time off to go to Market, we end up confirming that we made the correct choice as we drive home on Wednesday.
Let's face it, at home where your activity is known and visible, it's not easy to kvetch with your local peers about project issues without betraying client privacy or professional confidences. And while online groups and messaging can be a great outlet, we all know that no digital communication is truly private.
STAYING ON TOP OF TRENDS
The main reason High Point Market is the perfect place for anyone in the home furnishings industry is that it provides attendees with an unforgettable experience of the latest trends, as well as "sneak peaks" and insight into products and designs that are making their debut the following season.
NEW DISCOVERIES
Being in this industry and living it day-in and day-out for years, you have a pretty good idea of different vendors and designers. The excitement of attending Market is getting to find the hidden treasures you otherwise wouldn't have known about. These new discoveries present you with showrooms that completely stop you in your tracks
If you are in this industry, High Point Market is an experience like none other. Your one-stop show that will leave you inspired!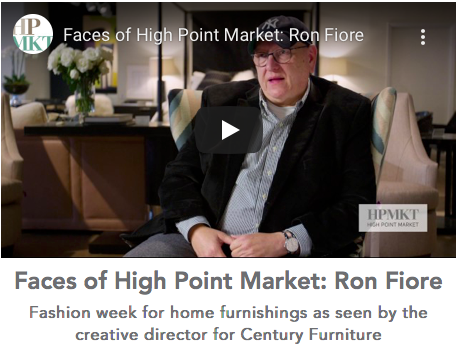 Bibliography:
Farah Merhi, George Snead, Ron Fiore, High Point Market.