After renovating, clients do not necessarily have the budget to buy gallery pieces. So instead, using wall art that has a strong meaning and fits well into the project, can serve as a transition while your clients slowly build their art collection.

Choosing art or photography from The Picturalist is done in 4 easy steps:
1. CHOOSING COLOR

If you opt for a neutral color scheme, wall art trends say you can balance and contrast a paired backdrop with a color accent that brings a white room to life.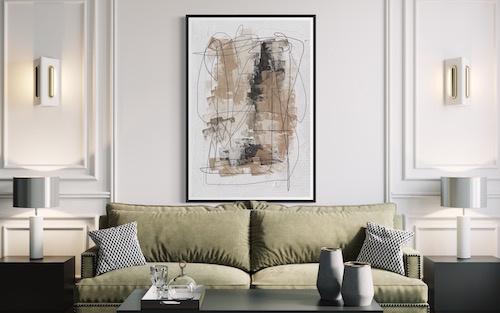 Just as interior design is becoming more colorful in 2023, moving from beige and gray tones to jewel tones and warm, monochromatic schemes, the same is true of art or photography.
Speaking of neutrals: Burgundy red is also a spectacular combination with beige.
The unexpected use of burgundy makes a statement without stifling the space. In fact, it's almost like the interior design equivalent of an exclamation point.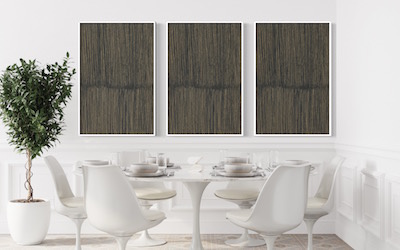 If you do not like colors, you will appreciate this abstract geometric composition in shades of taupe by artist Paula Del Rivero.
2. FRAMING YOUR WALL ART
 
Increasingly, trends in wall art are about building a collection and not going by the big names you may have seen in galleries. Instead, think about what speaks to your client. It's about telling a story, of their travels, and confidently telling the world that this is their style.
Wall art trends right now are also all about pieces that are a bit tongue-in-cheek and playful. They play on the general trend of kitschy 70's/80's style furniture and ultimately offer people pieces that are humorous and uplifting.

The trend for mismatched framing of your favorite works of art or no frame at all, continues unabated. Frames of all shapes, sizes and colors add character to artworks and make them stand out.

They also show that you really understand design - and you can have fun choosing splashes of color to highlight with the frame. "The frame is almost an extension of the art itself," says Kit Kemp.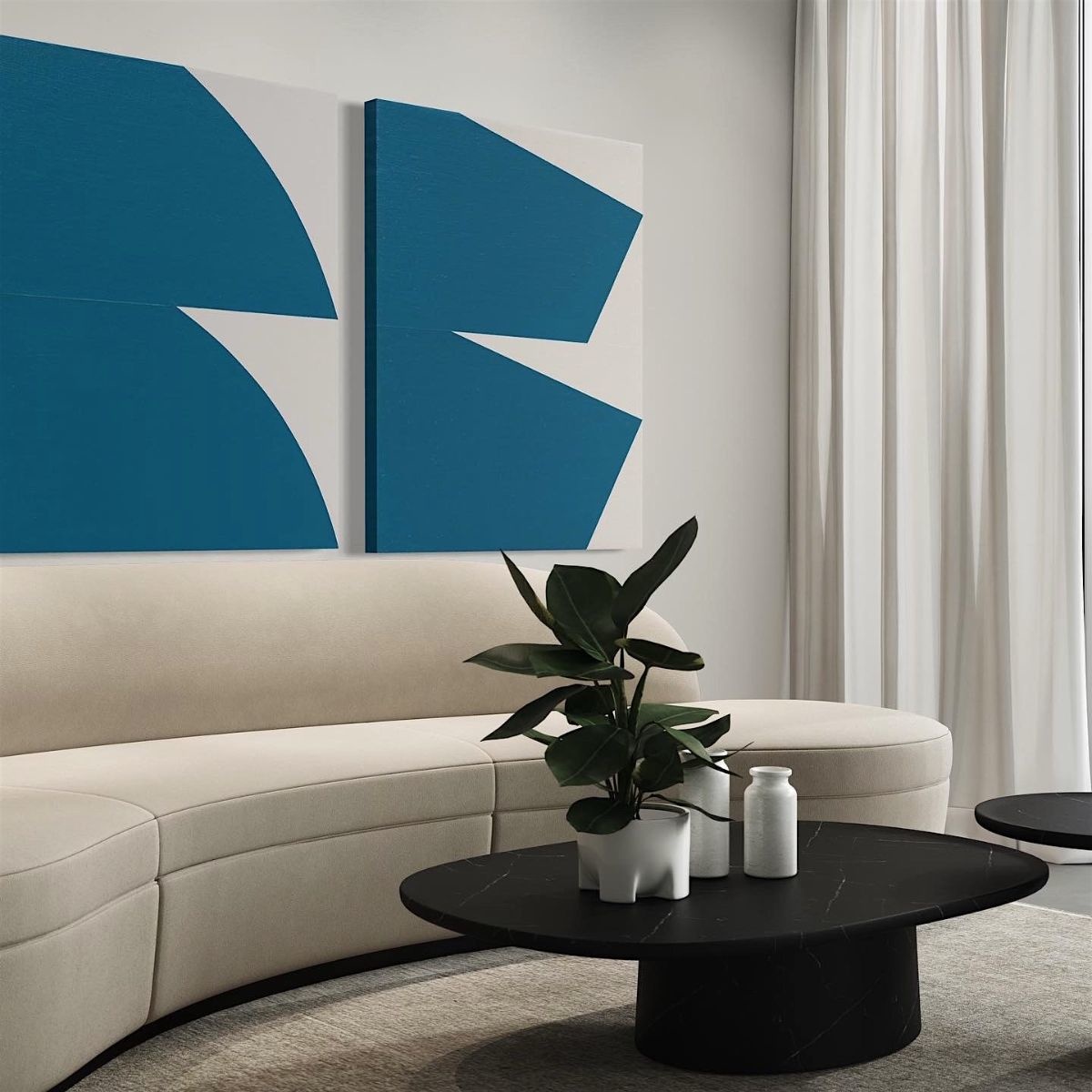 Add a contrasting color to your neutral space with this bright blue abstract composition by Spanish artist Rodrigo Martin. The colors of the painting also perfectly combine with the gray and white tones of the furniture, without needing to be matchy-matchy.
If you are not sure how to coordinate your art with your space, choose one of the colors of your furniture and look for paintings that match. The pieces in this room work because the rust orange is just a small part of the art and still lets the chair shine as the main event. 
3. USING PHOTOGRAPHY INSTEAD OF ART
 
Whether it's a black-and-white photograph with abstract cropping, a line drawing vaguely depicting something familiar, or simply a bright and colorful monochromatic piece that focuses on just one color and shape, minimalist wall art is surprisingly versatile and will feel just as at home in a bright, modern setting as it will in an atmospheric and ornate room.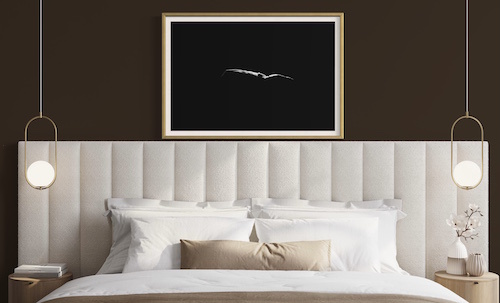 Choosing a dark color for a room is a bold move - but it can also help your artwork stand out. Any framed picture will stand out against a dark backdrop.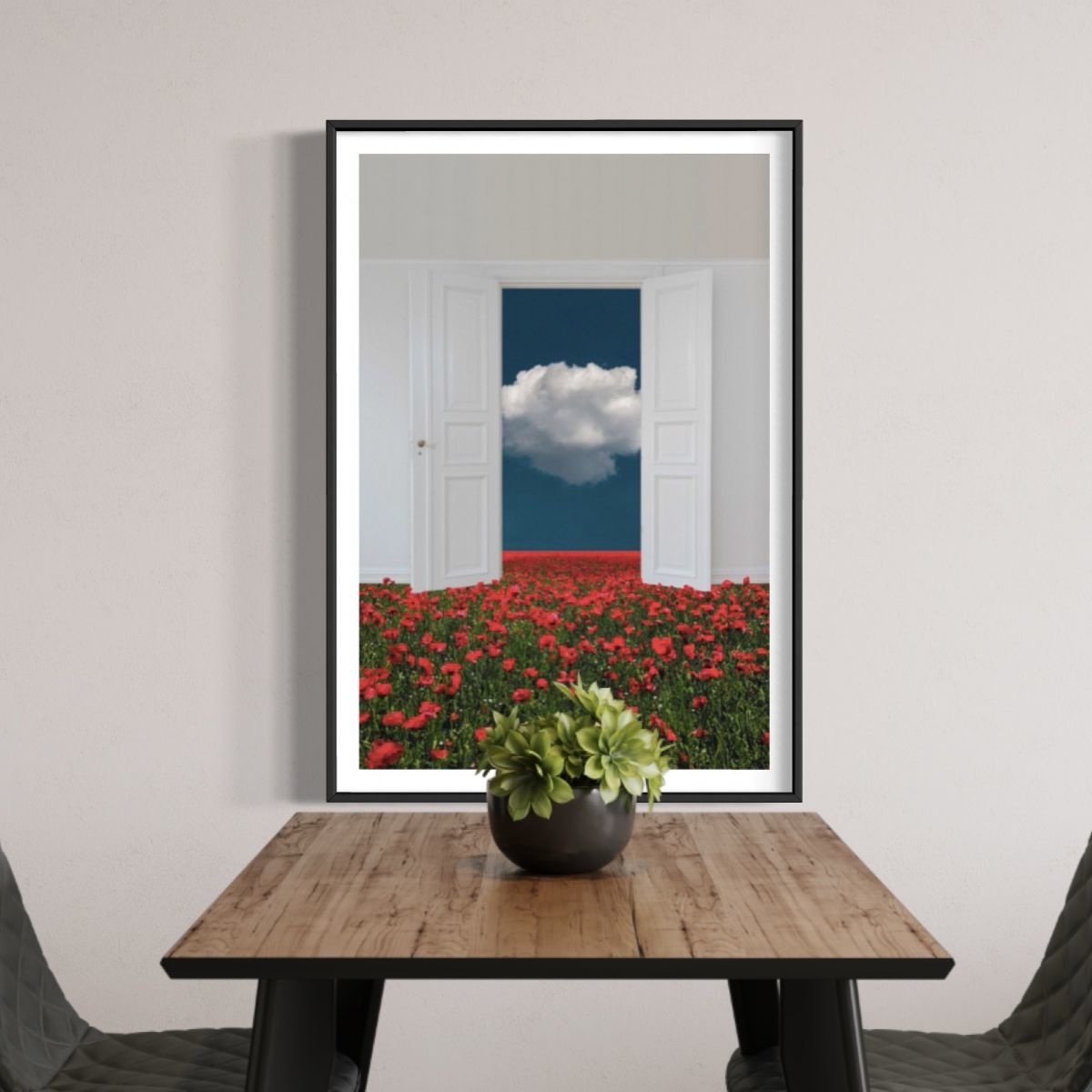 Also, think about the white space between the frame and the image. Sometimes the white of the mount can distract from the image. Sometimes a large white space is needed to draw attention to the subject - or simply to fit into the frame you have on hand. When you frame a work of art with a mat, you have enough white space to let the work breathe and avoid a cluttered presentation.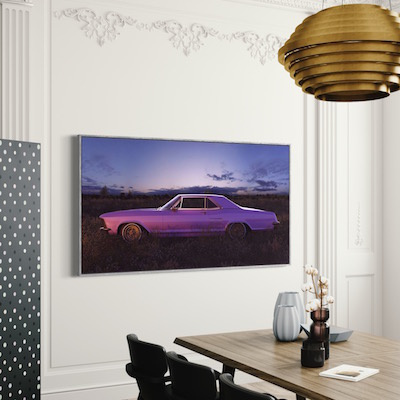 If you decide to go for a colorful look, do not just go randomly. Think carefully about how the color and shape will fit your room, or create a scheme around the colors of the wall art. They either need to harmonize with the color scheme or intentionally stand out and be eye-catching.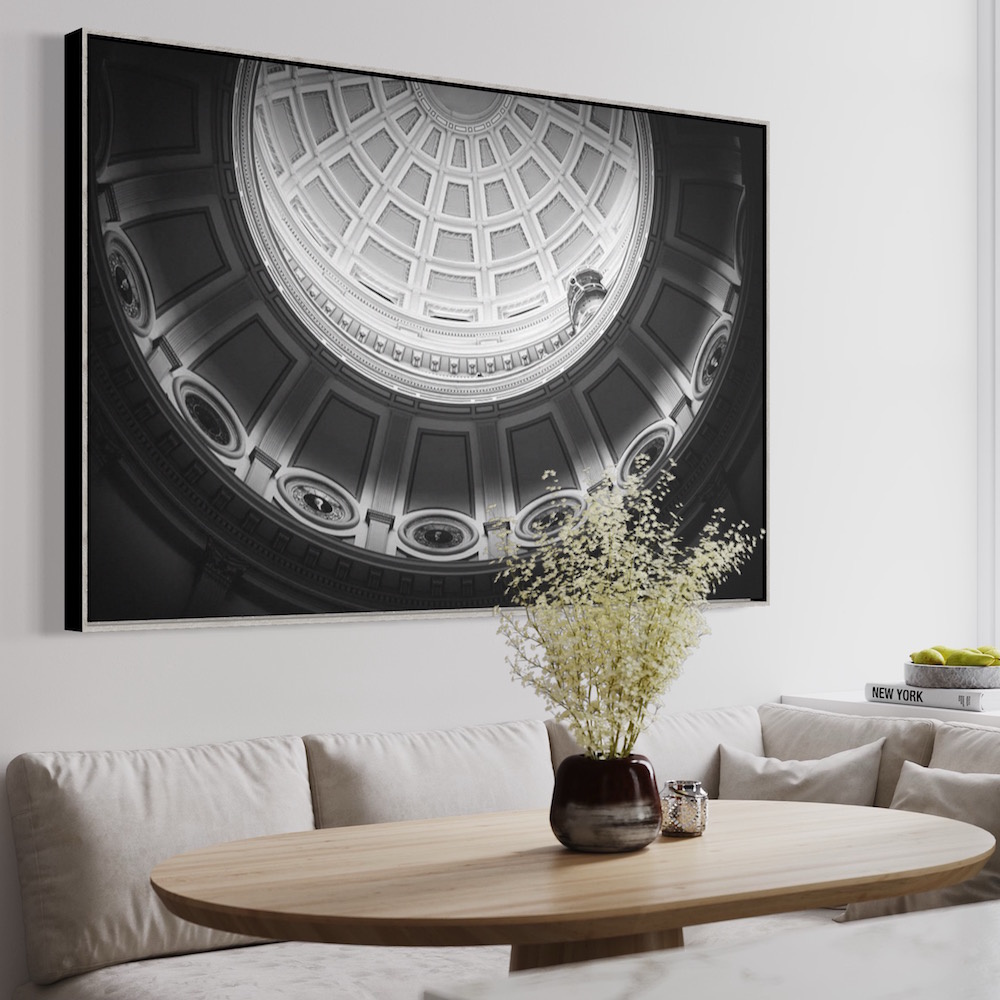 4. USING SIZE IN THE RIGHT PROPORTION

Proportion can be defined as the size relationship between parts or objects within a composition. It should not be confused with scale, which defines the relationship between different works of art and their size. Proportion is one of the principles of art and design that organizes and arranges structural elements, along with balance, unity, rhythm, and emphasis.
Scale refers to how well your pieces fit in your space. While this is the most mathematical interior design principal, your eye can easily identify when something looks out of place. For example, you wouldn't pair a small love-seat with a large, overstuffed lounge chair because it would appear disproportionate. The same applies to art sizes.
Scale refers to the relative size of a design element in comparison to another element. As designer Steven Bradley wrote, "A single object has no scale until it's seen in comparison with something else."