We are very happy to share with you the framing trends in the interior design world for 2020. At The Picturalist, we have introduced 3 new formats of shadow boxes, boasting deckled edge floated prints, book leaf prints in deep shadow boxes, and oversize matted framed art and photography.
OUR FORECAST ON FRAMING TRENDS FOR 2020
BOOK LEAF PRINT FRAMED IN DEEP SHADOWBOXES
What is a book fold print? When we print the image, we lightly fold it at the center. We then affix its center and ends to the base mat creating and impression of movement and depth. This way of framing creates a book like shadow on its mat and a sense of movement and depth. We present them in a Shadowbox style framing with a choice of mat in a variety of colors like linen, pure white, off-white and matte black. The mat extends on the sides of the shadowbox.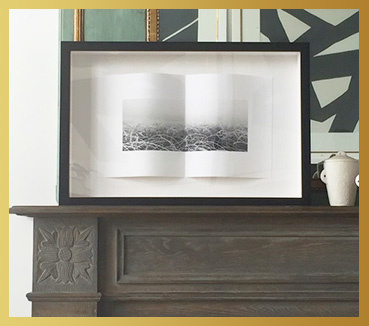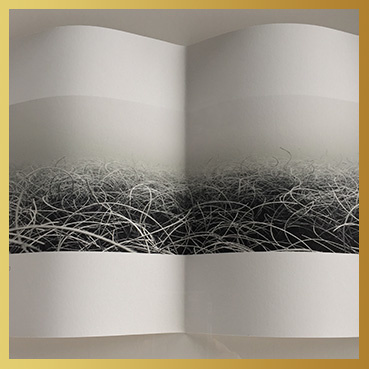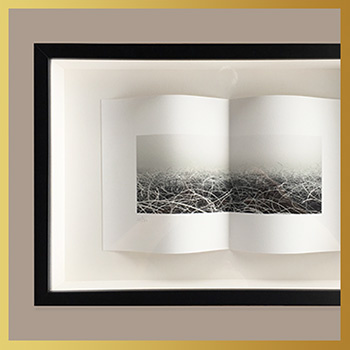 BACKLIT FABRIC PRINTS IN METAL BOXES
Our Back lit prints offer a sleek finish that is perfect for projects where an image will stand-out and integrates beautifully into living rooms, family rooms and custom wall systems and millworks. It provides mood into a room and could even be installed on a ceiling to create a sense of space and a source of light.
The magnetic system is engineered to hold the graphic frame firmly in place, while allowing it to be simply removed and replaced eventually with another image, in perfect alignment.
Our LED Backlit System is a patented and UL certified LED lighting system that provides uniform surface lighting. Narrow lightweight LED strips placed in a curtain format The system can perfectly tensioned to fit any surfaces with no sagging, hotspots or additional wires resulting in a perfectly and uniformly lit picture. They are sold with an optional dimmer.
OVERSIZE MATTED PRINTS
Framing with oversize mats is an excellent way to take up empty space on a large wall, making the room feel fully inhabited, while still having a sense of order and neutrality. The wide mat acts as the cohesive element on the wall, leaving the artwork itself and its colors to be discovered only when getting close to the image.
These sophisticated framed pieces are best placed at eye level. We use thin edged metal frames for a modern look while simultaneously providing a clean border that boosts the impact of small-scale artworks.
Each print is created using the finest museum quality archival paper and inks, so you can enjoy your artwork for many years to come. Your chosen image will be framed, centered, with an oversize mat of your choice.
To incorporate images with an oversize mat into your designed space, consider creating a themed gallery wall of framed, ready-to-hang prints or a larger format taking central stage.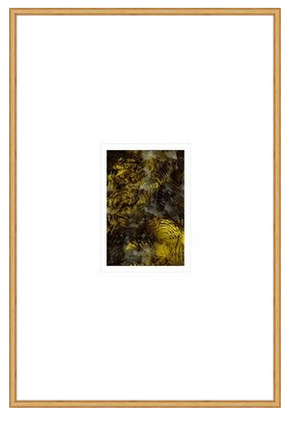 FLOATED PRINTS WITH A DECKLED EDGE PRESENTED IN SHADOW BOXES
A Shadow Box Frame adds a gallery character to your pictures. We place our images in an extra deep frame with plenty of space between it and the glass. The inside of the frame is lined with a choice of mats:
Neutral linen
Pure white
Off-White
Black
The mat used as the background will extend on the sides of the frame.
"Float mounting" creates the illusion that the print is floating on it's own above the mat and inside the frame. The shadow created underneath the prints add some extra drama. To achieve this we mount the artwork with archival mounting tape onto a foamboard and then mount that on the mat backing. The foamboard's thickness is what creates the float effect and shadow by spacing the art away from the backing.
We 'float' the images using with a hand torn deckled edged print using 100% archival rag paper and UV proof archival inks tested to last 120 years.
We use french cleats for easy hanging that always stay straight.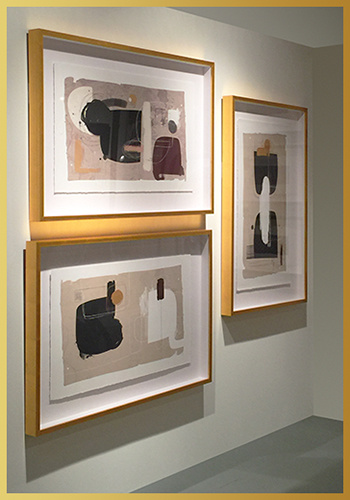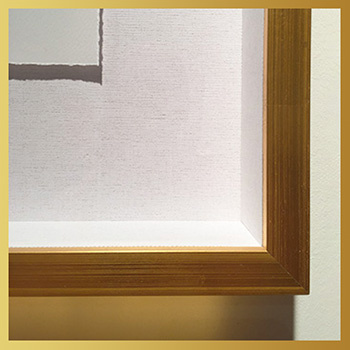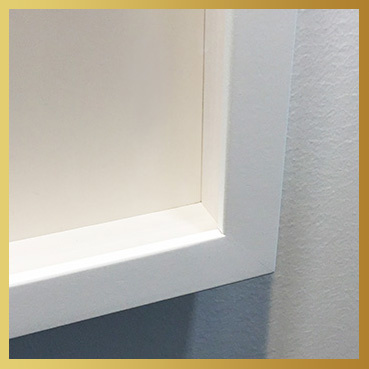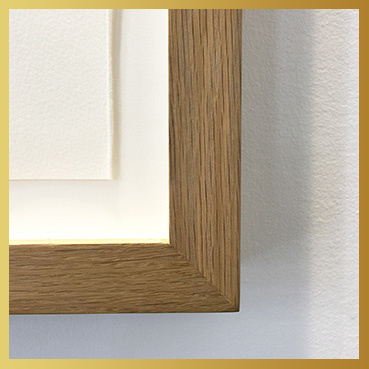 If you'd like to know more on how to maximize the impact of your wall art or you're having trouble deciding which variation of framing would work best for your art choices and your design project, definitely reach out. We'll guide you through the custom framing process and together pick out the best way to present your artwork.
We enjoy custom orders so don't be shy, just get in touch with our team via the chat bubble on site or via email to [email protected]
WHY IS THE PICTURALIST DISTINCTIVE?

We make your designer life easy by offering a large collection of styles and artists, you can browse and order from your desk. The Picturalist offers high-end, custom framing options shipped directly to your door. Our process is short, we ship in 4 to 7 business days and delivery is about 2 or 3 days in North America. Your prints are crafted using the highest quality framing materials.  We offer a number of frame colors and finishes to match the style of your design. All our frames are high quality and solid to ensure picture-perfect deliveries.
The Picturalist is committed to supporting emerging artists through our mission to bring their work to a larger audiences and increase their exposure. We proudly do all our printing and framing in the USA with environmentally friendly materials and top quality archival paper, canvas and inks.
As always, if you have any questions, please feel free to reach out to us.
It will be my pleasure to personally answer your questions.


Roy Caro Cohen
The Picturalist
info@the picturalist.com
1-833-742-8872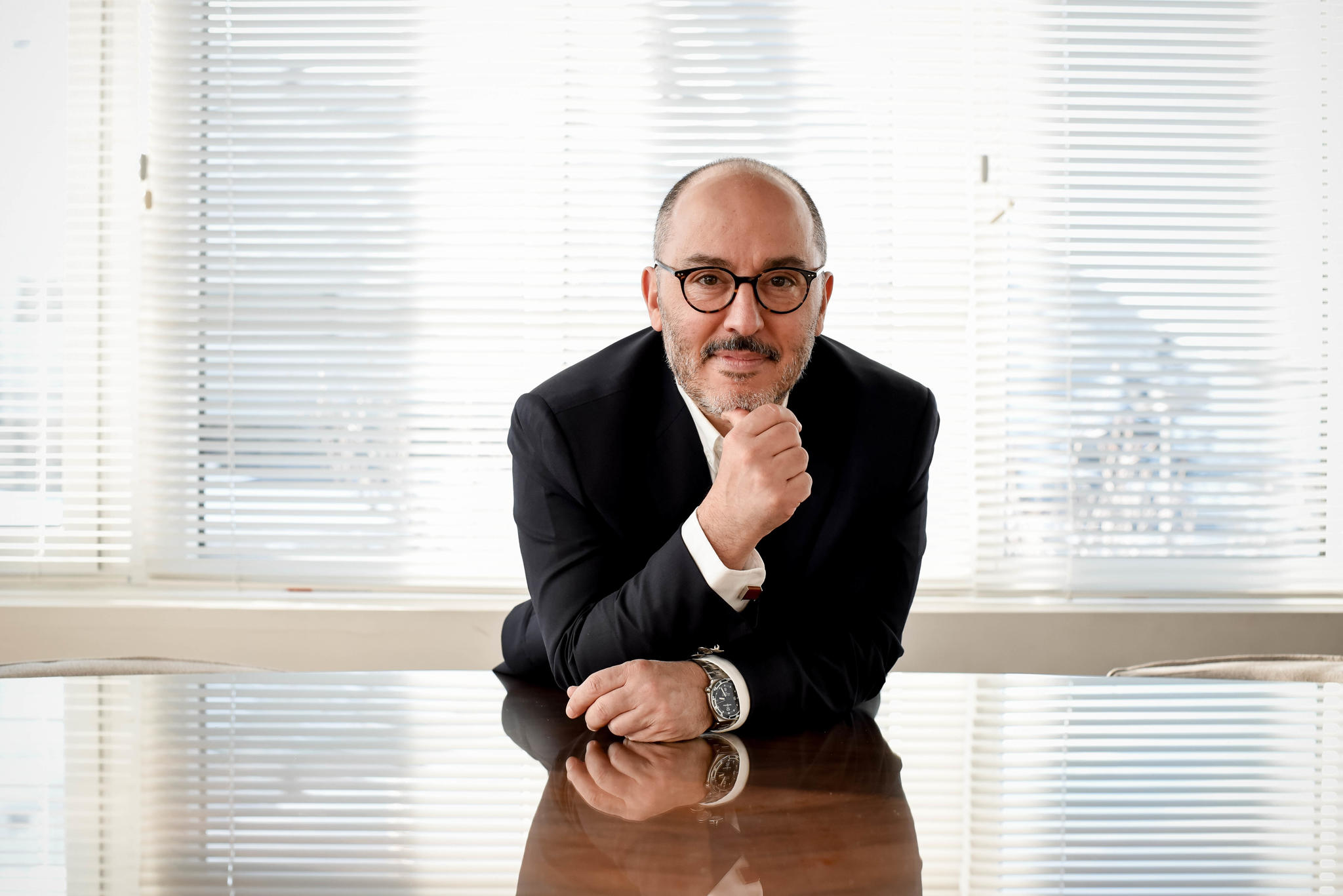 When you've completed a design for a client, you need art and you need it yesterday. The Picturalist has that covered.
Interior designers and showrooms can choose from hundreds of contemporary images specifying the perfect frame to accent their clients style. In today's instagramable world, The Picturalist delivers quickly to his followers. We know interior design projects need the perfect artwork to complete the look, so The Picturalist guarantees delivery within a week. Browse our website and add images to your decor ideas.