Under the expert guidance of Thomas Pheasant, an acclaimed interior designer entrusted with spearheading the project, The Picturalist set about the task of transforming the existing artwork created by our talented licensed artist, Evelyn Ogly, into an exquisite collection of customized pieces for every Suite and Penthouse.
Estate Suite, Rosewood Mansion on Turtle Creek | Dallas Texas
Nestled in a quiet and exclusive neighbourhood in the heart of Dallas lies the Rosewood Mansion on Turtle Creek, an icon of Texan heritage. Once a magnificent private estate, the hotel now offers unparalleled refinement and style for the discerning traveler.
The Rosewood collection is comprised of some of the most legendary hotels and resorts around the world, each one a paragon of unparalleled luxury and refinement. From the iconic Carlyle, A Rosewood Hotel in the heart of New York City to the magnificent Rosewood Mansion on Turtle Creek nestled in the heart of Dallas, and the Hôtel de Crillon in the storied city of Paris.
Following a year-long renovation and redesign, every hotel room and suite has been revamped to offer guests the utmost comfort and luxury. Under the guidance of interior designer Thomas Pheasant, The Picturalist has transformed existing artwork by licensed artist Evelyn Ogly into stunning bespoke pieces for each Suite and Penthouse.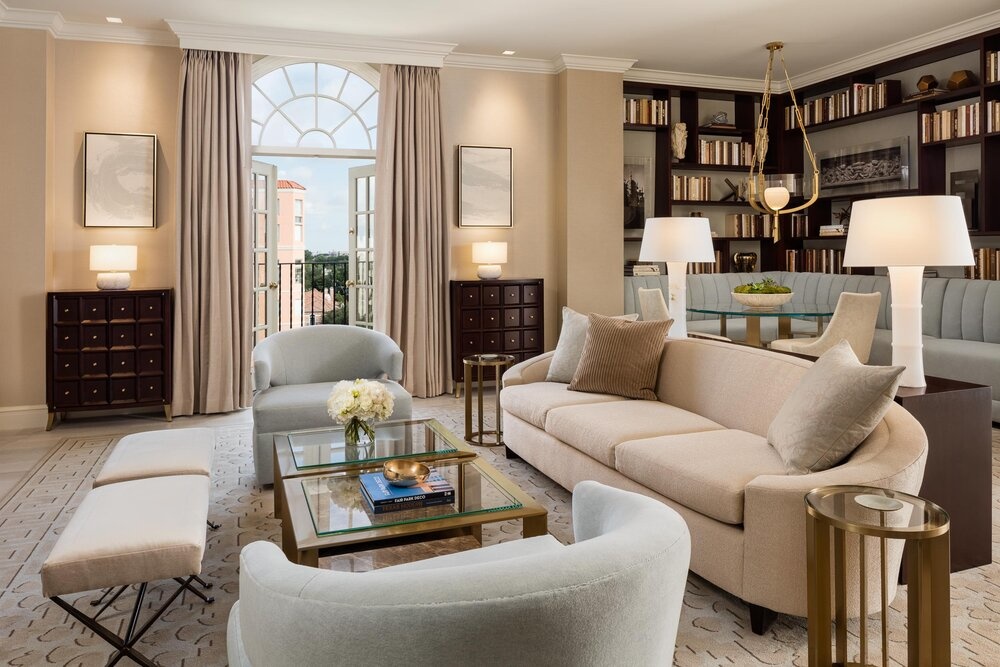 Rosewood Suite, Rosewood Mansion on Turtle Creek | Dallas Texas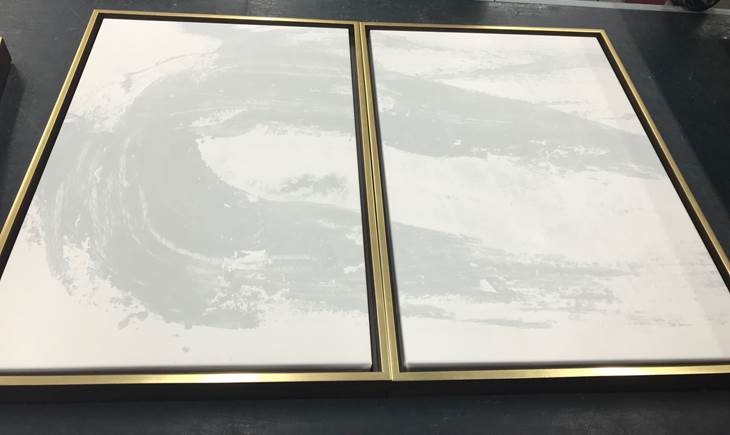 This diptych was modified from its original color to fit the rooms palette. Click to see the original painting.
Each and every change made to the existing artwork was done so with the utmost care and attention to detail, with the express approval of the talented artist herself. The canvas prints were skillfully crafted to perfectly match the carefully chosen palette and unique theme of each individual Suite, ensuring a cohesive and harmonious ambiance throughout the entire hotel.
As we eagerly anticipate the grand opening of these exquisite rooms in the near future, we cannot help but feel a deep sense of pride and satisfaction in the meticulous work that has been done to transform them into true works of art. From the sumptuous bedding to the elegant furnishings, every element of these remarkable Suites has been carefully curated to offer guests an unparalleled experience of comfort and luxury.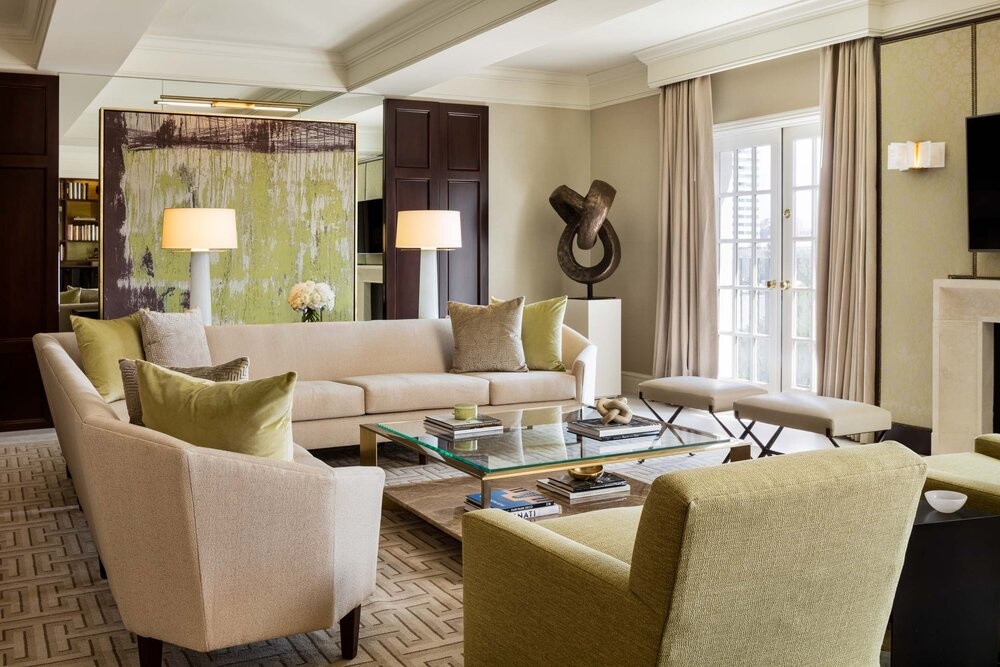 Turtle Creek Suite, Rosewood Mansion on Turtle Creek | Dallas Texas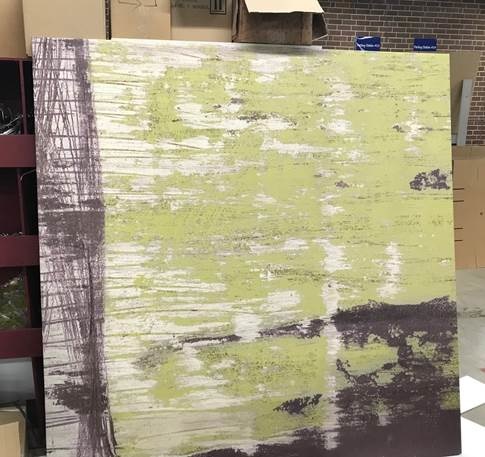 Universal Syncopations by Evelyn Ogly- Click to see the original artwork.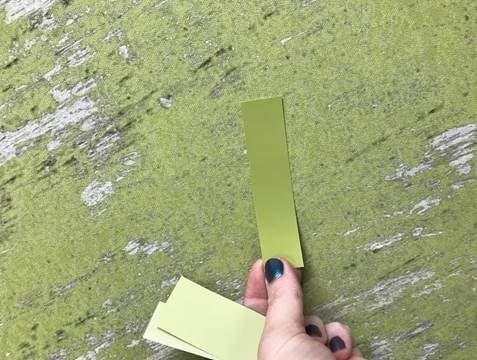 Each color was carefully matched to the desired hues specified by Thomas Pheasant's team.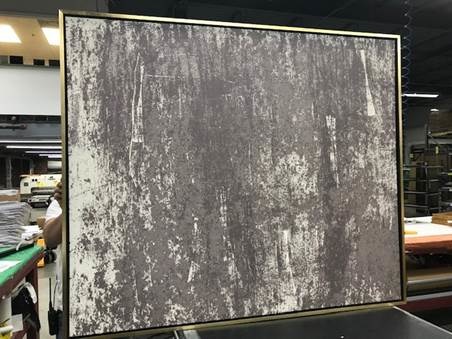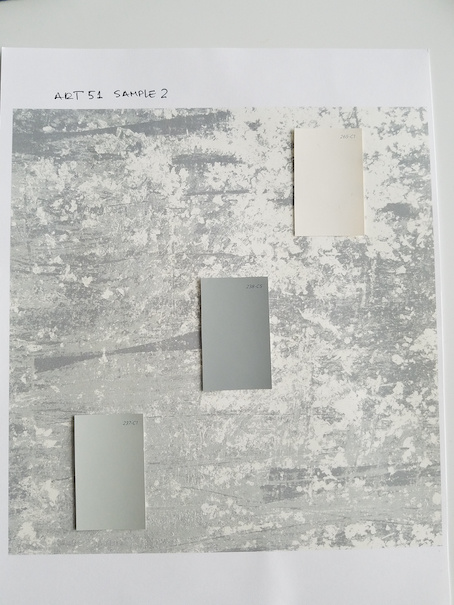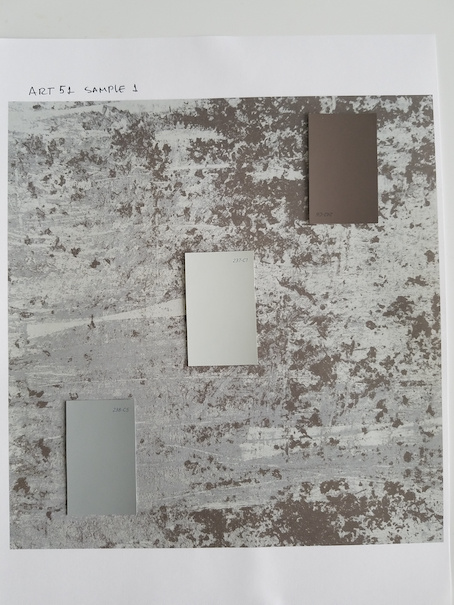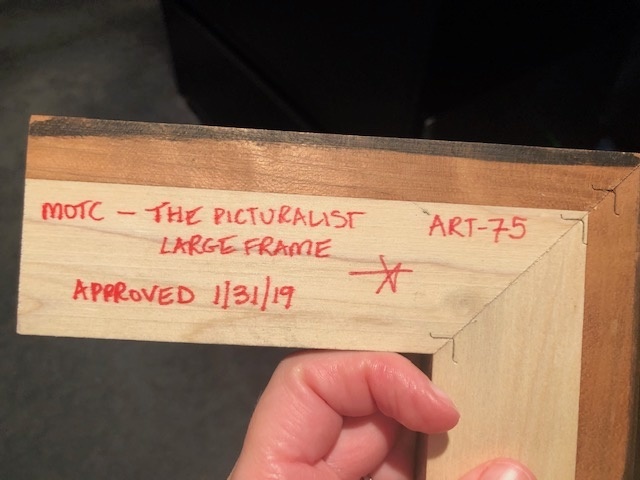 The Picturalist crafted all the artwork in very specific Pantone colors and made to measure artisan made gilt and cherry floater frames.
Interior designer for the project is Thomas Pheasant from Washington D.C. in collaboration with architect Three Living Architects from Dallas Texas.
Ethan Tweedie Photography,